Sego Ski Co. and Franco Snowshapes become neighbors, mutually benefit from cooperation 
To those passionate about skiing and snowboarding, it is common knowledge that in a bygone era the two kinds of recreationists have shared some contention.
Sego Ski Co. and Franco Snowshapes' recent relocations to the new industrial complex on Lupine Lane in Victor prove this notion deserves to be left just where it is, in the past.
"We like people sliding down snow," said Tim Wells. Tim, along with his brother Peter, are Sego Ski Co. co-founders. Tim holds the position of CEO and Peter holds the position of production manager and product engineer.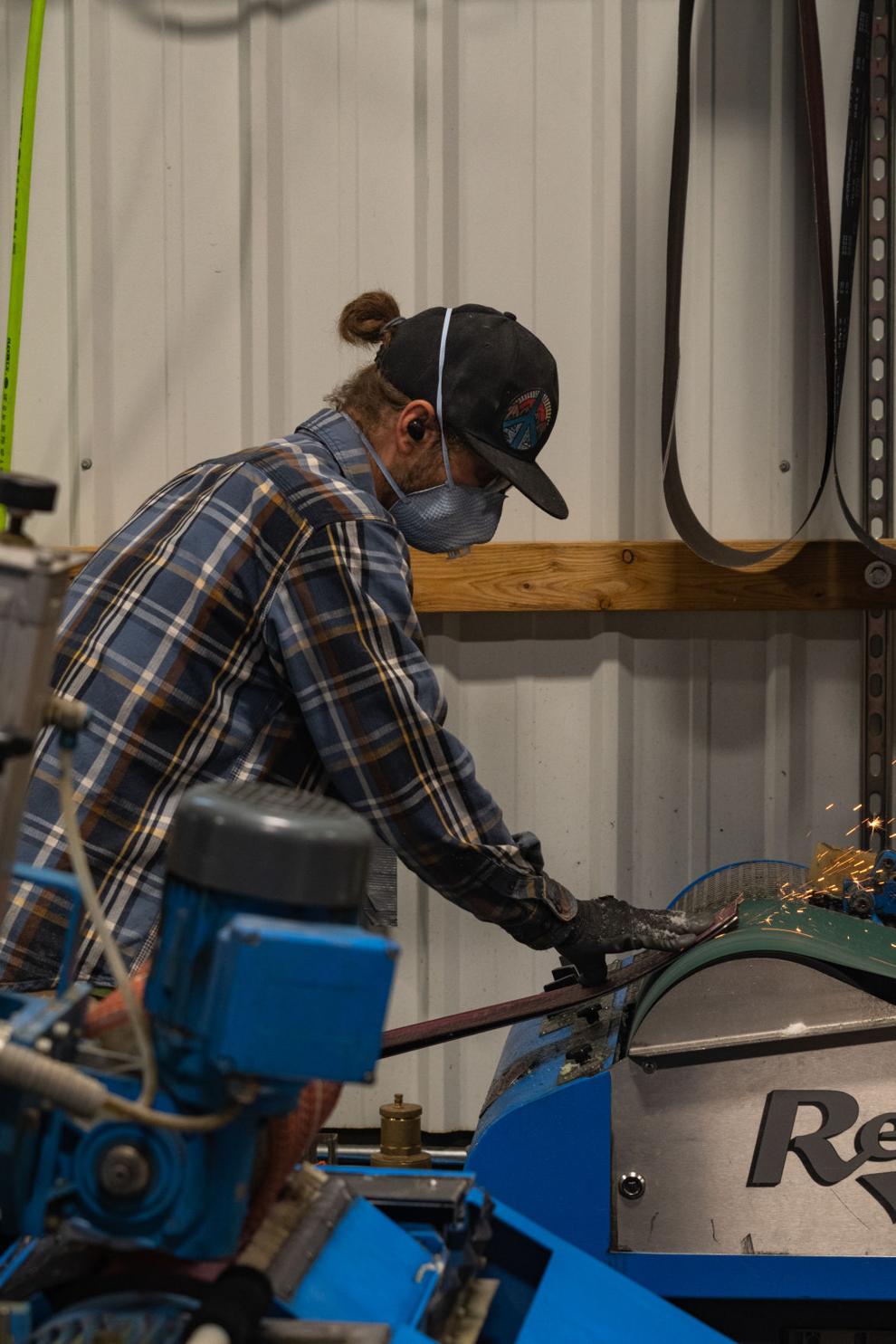 While both companies are now only separated by a driveway, each offers a unique methodology when building their skis and/or snowboards.
Sego, with a larger space and bigger machines, has a goal to increase ski production while maintaining the rock-solid build quality they are known for.
Franco, on the other hand, represents the mentality of a very custom-oriented product, with boards (and sometimes skis) being made with a more time-intensive, handcrafted style.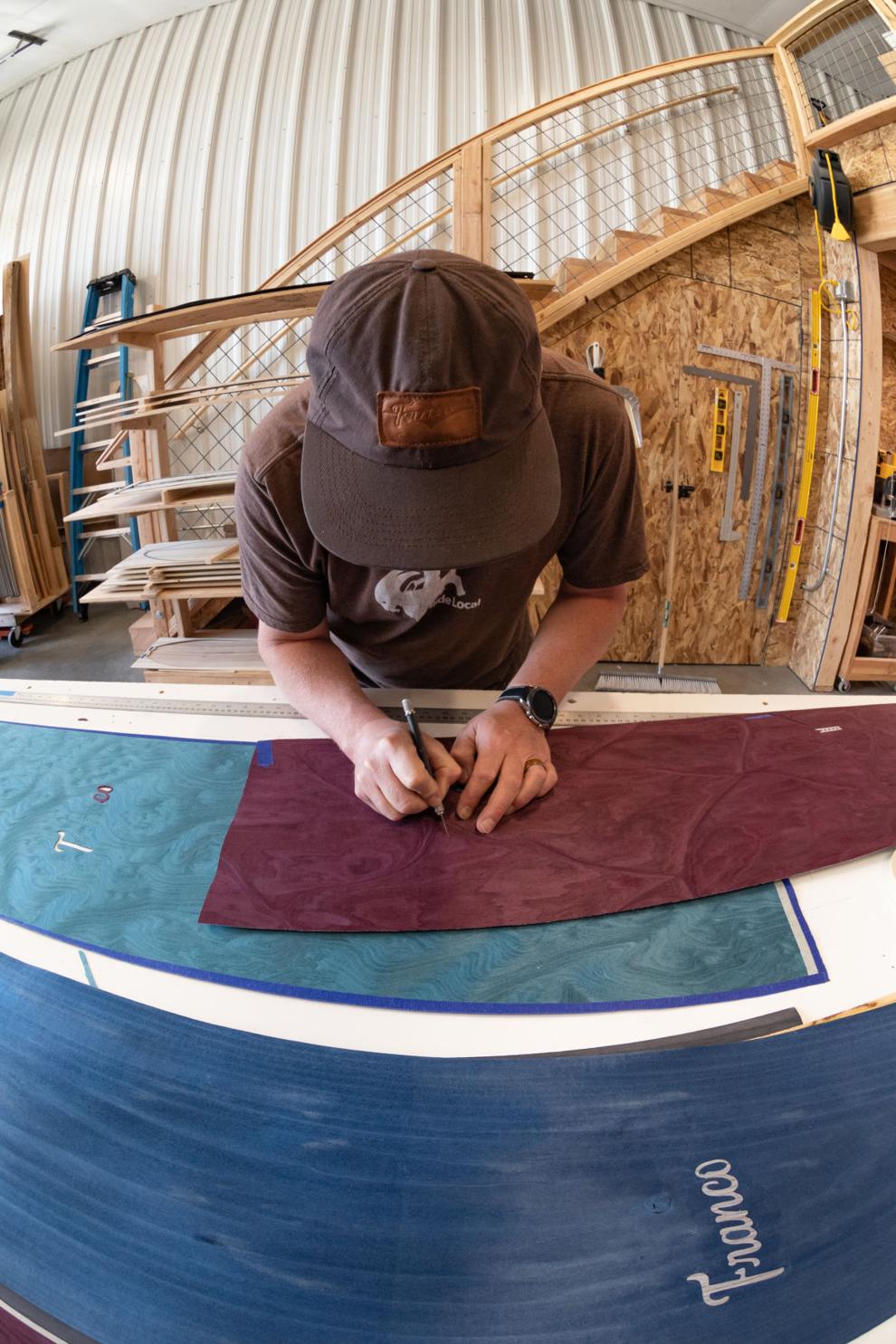 "I learn a lot from that," said Mikey Franco, the founder and lead shaper of Franco Snowshapes. "There is a value in mass production for us to be able to help streamline what we do, even though every board we do is different. There are still processes that I can learn from Peter on how to streamline what I do so it's more efficient."
Tim Wells echoed some of the same sentiments.
"Just sharing resources, whether it be knowledge or material, that's really nice to have across the street," said Wells.
Both Wells and Franco have been very impressed with the buildings that they have moved into.
"Having a nice industrial-flex building with high ceilings, that really allows us to operate efficiently and effectively," said Wells.
"The nice thing is it's pretty quiet. When we were in Jackson, there was people stopping by all the time," said Franco. "It's like we're working, doing things that require consistent time. It's really nice that we can get a lot of work done."
Franco moved over Teton Pass and into his current space early last November, and finished building out the workshop with all the necessary equipment at the end of March. Franco was amazed at the warm reception he received from the valley.
"I'd been in Jackson for 30 years, so I'm not gonna lie, it was a tough move for me," said Franco. "We had been encouraged by nearly everybody on this side. Everyone was super friendly and excited, super stoked, and that was really helpful."
As is to be expected on both sides of the pass now, Franco ran into some difficulty finding the right place.
"Jackson, as everyone knows, prices are going through the roof," said Franco. "We came over here and found there weren't that many industrial buildings. That's where our realtor, Eric Spitzer, came in and was like why don't you build one? We didn't think about that."
Franco said he developed the building with the help of one of his guiding clients from Texas, who is a real estate developer, and subsequently signed a lease for one of the units. Highpoint Cider also has a taproom at the opposite end of the building. Creative Energies Solar is the fourth tenant in the new industrial park.
Wells also spoke of adversity when trying to find the proper fit for Sego. They were exploring different options until the right listing popped up.
"We really jumped on it. We leased it before there was a shovel in the ground, before the dirt had been dug. That's how the market is," said Wells. "We really like being in Victor."
Wells mentioned the novelty of knowing Franco was going to be near them when they signed the lease.
"We knew Mikey was going to be here and that was a nice benefit," he said. "We work together and there is a lot of institutional knowledge, we do different things, but it's similar."
While anyone can appreciate seeing two local businesses working together, for skiers and snowboarders, this cooperation exemplifies mutual respect and admiration for each other's craft.