Grand Teton Distillery and New West KnifeWorks have partnered to make hand sanitizer. The product is made with 65 percent alcohol and is being distributed throughout the Teton Valley.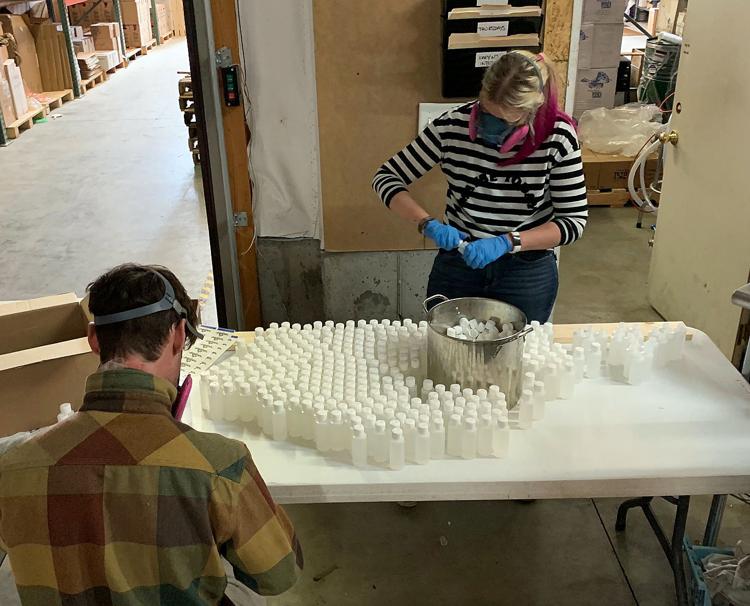 There is also a pop-up table outside at the New West Knife Studio in Victor just off of Lupine Drive while supplies last.
Corey Milligan, owner of New West KnifeWorks who has shops in both Jackson and Teton Valley, created this project to help "flatten the curve" in both communities. As part of the project, he is bottling 10,000 bottles of hand sanitizer in conjunction with Grand Teton Distillery in Driggs. 
The company is distributing in Jackson and launched distribution in Teton Valley this weekend.
The product is free and comes in a variety of ounces because of the varying availability of bottles the companies were able to secure. 
New West prioritized giving in Teton Valley. Last week, all parents and students who are picking up lunches at the public school will get a bottle of the hand sanitizer. Local nonprofits also receiving the products include Family Safety Network, Seniors West of the Tetons and the Teton Valley Food Pantry.
This story was updated at 1 p.m. New West decided against free distribution at Broulim's in Driggs today.