City awaits legal resolution for remaining Rocking H tenants 
During its May 20 meeting, the City of Victor Planning and Zoning Commission tabled Teton Valley Resort's application for an annexation of land to expand and improve the RV park. TVR acquired the land in September 2019 and controversially served 90 day eviction notices to tenants of the former Rocking H Mobile Home Park still living on the property.
The resort is owned by Randy Larsen, and managed by Keith Larsen. TVR has been working towards expansion for years, citing increases in demand for RV accommodations during the summer months. TVR is one of five privately owned campgrounds across Teton Valley. The annexation is for land that TVR wants to use in its third phase of development, but the second phase of development remains unfinished. Rocking H is on the land that TVR intends to use for its second phase.
"We never intended or wanted to cause [the tenants] undue hardship to move," said Keith Larsen at Thursday's meeting. "In my opinion we have followed every law, we've been understanding due to Covid. When we gave first notice most tenants stopped paying any kind of rent and we did not pursue any of them. We understood it was a difficult time."
Niki Richards of Valley Advocates for Responsible Development explained how long VARD has tried to solve this problem with TVR's expansion.
"The last time I spoke to the city at a public hearing with this applicant was in 2019 and we recommended that the city require TVR to pursue a good faith effort in addressing the needs of these households," said Richards.
Even though most of the families have moved or found alternative arrangements, a few still remain, and have continued to pay or attempt to pay rent. Francisco Campos is one of the ones that have stayed.
"I'm not the kind of person that just lays down and gives up. We are not getting a fair shake at this," Campos said.
VARD and the Intermountain Fair Housing Council are providing pro bono legal counsel to the remaining tenants and are attempting to negotiate a settlement with TVR in which the Larsens provide financial aid to the families who will be left homeless.
Excavation and demolition has continued unabated in the yards of the park residents, and VARD attorney Anna Trentadue wrote to city attorney Herb Heimerl before Thursday's meeting that Keith Larsen had repeatedly approached tenants with offers of temporary alternative housing, even though they had legal representation.
The IFHC wrote in a letter to the P&Z that the residents have been "subject to harassment and intimidation as recently as today to force them off of the property, despite the fact that they have no legal obligation to leave."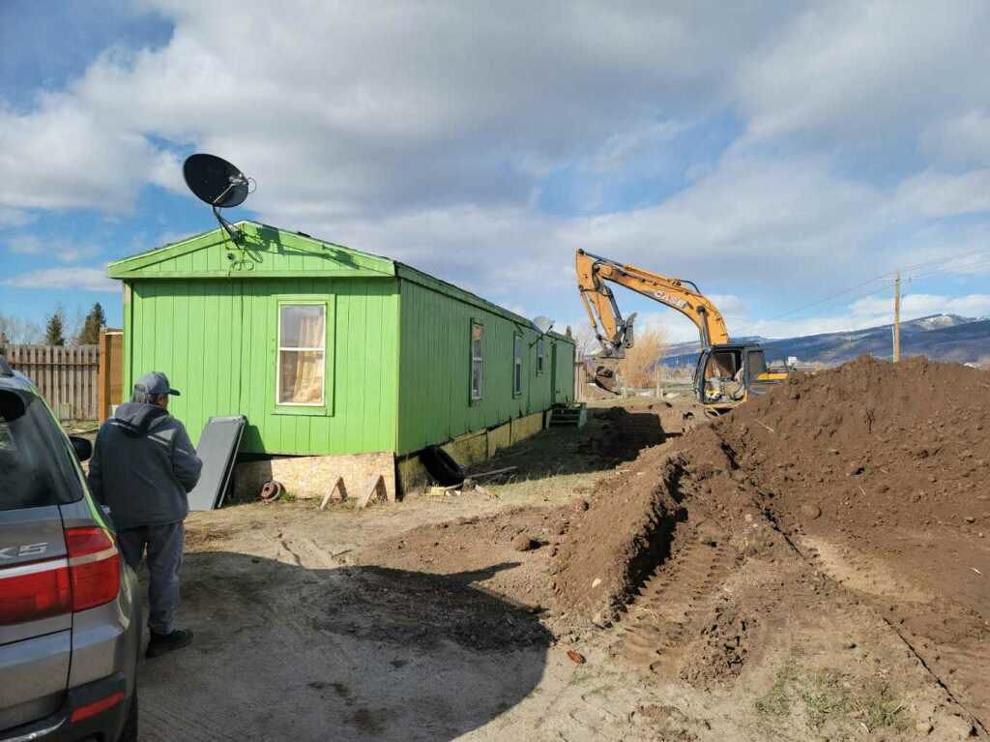 Attendee Marian Ruzicka wanted to be sure commissioners did not hear only one side of the story.
"I cannot sit back and not give some testimony," said Ruzicka. "I can understand the kindness of offering to pay people's moving expenses but I do not understand how that extends into paying their costs. If I was living in affordable housing and I had to move, would I come to the City and ask them for money?"
Other public comments have been mostly critical of the TVR annexation. Although none specifically state that the project should be opposed, all expressed concern about specific details of the annexation application such as noise, pathway access, and light pollution.
Currently, the 12-acre lot is in the jurisdiction of Teton County and is zoned for rural residential uses. In order for TVR to acquire sewage and water services, the land must be annexed into Victor city limits. It also must be zoned for parks and recreation. This will also allow the City of Victor to collect taxes on the future development.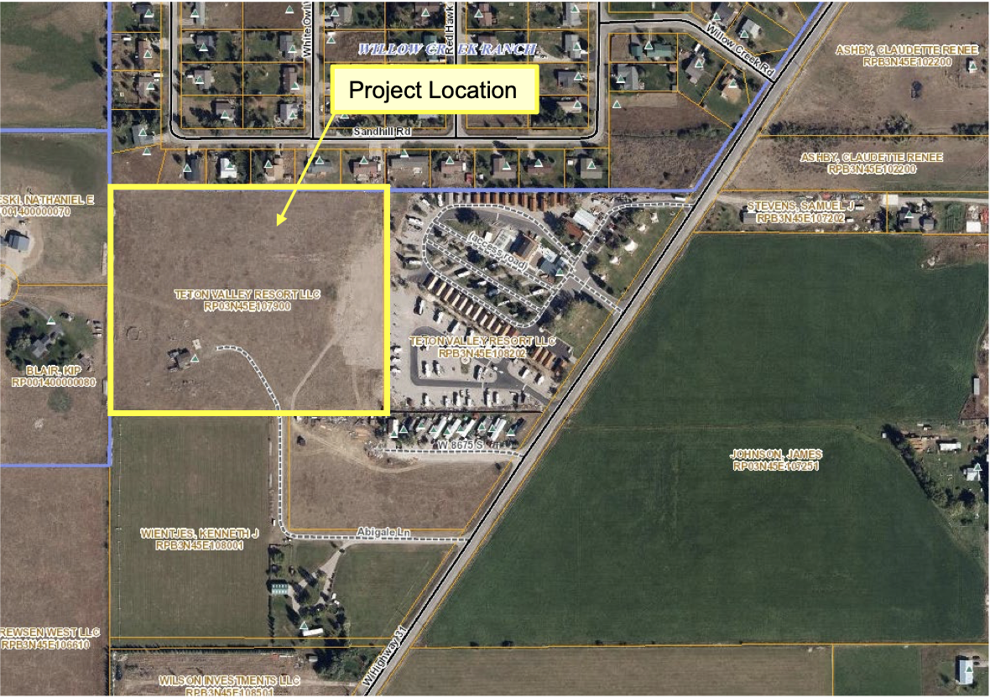 City attorney Herb Heimerl recommended tabling the annexation application as a way to avoid potential federal and state fair housing law violations for the city. Heimerl stressed that the City of Victor does not want to get involved in the dispute between TVR and the IFHC, VARD, and the remaining tenants. The city also hopes to hold its next meeting (June 17) entirely in person with translation services, as were provided at the May 20 meeting.
"If we make a decision on this today, there is some risk," said Heimerl. "If we table this until the parties involved can come to a resolution, the City of Victor will then have no risk of violating these laws."
"I hope this puts Teton Valley Resort under increasing pressure to negotiate a settlement," Trentadue said after the meeting. "This needs to be resolved."
TVR had another separate application that was approved unanimously by the P&Z commission. This application is for a conditional use permit so that TVR can operate an on-site restaurant in its main lodge. The CUP, with a five-year term length, was received final approval; the city council will not need to weigh in on the application.
"It was the intention from the beginning to have a restaurant on-site," said Larsen.
The restaurant has already been completed and successfully inspected, with TVR already recruiting restaurant staff. With the CUP approval, TVR can now offer food services and community dining once capacity allows. Marcos Hernandez and Amelia Hatchard, the owners of Butter in Victor and Streetfood in Wilson, have announced plans to open Wanderlust Bistro in the TVR lodge.
Quinn Zite, manager of operations at TVR, spoke about the benefits CUP approval will have for the resort.
"One of the main purposes that we are looking for the conditional use permit to move forward is how stiff the competition is in the hospitality industry," said Zite. "Offering things like room service and food offerings to our guests has become a standard expectation of the modern traveler."
Two other zoning concerns were heard at the P&Z meeting. The site plan and design for the development of four-plex apartment housing on Mountain Laurel Drive, the Smith Mountain Laurel Apartments, was reviewed. The P&Z commission voted unanimously to accept the design.
Also on the docket was a work session to consider an amendment to the Victor Municipal Code to add an overlay district to sensitive hillside areas on the western foothills of the Teton Range within the city.
Julia Tellman contributed reporting to this article.