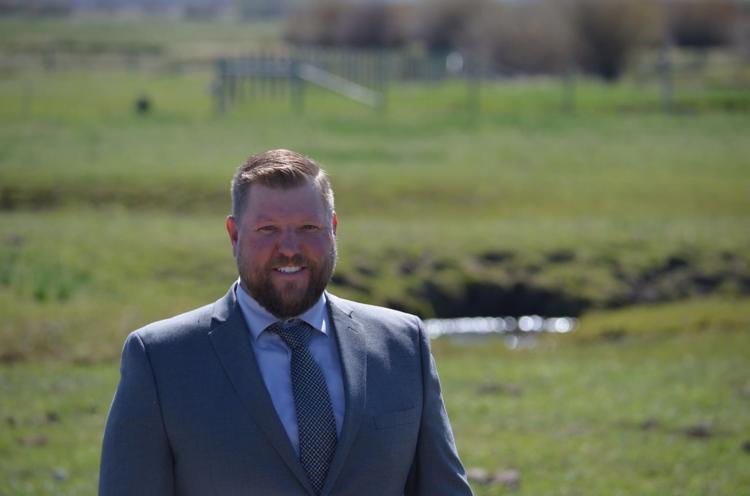 Jeremiah Jones
Why are you running?
My story in this valley actually began in 2003 in Iraq during my service as a Marine. I received a letter one day that said: "We moved to Teton Valley, Idaho. Your things are in the garage. Love, Mom." Ever since then, this has been my home. This is where I came to recover after being wounded in combat. This is where I settled down after being honorably discharged with a Purple Heart. This is where I am raising my family.
Since then, I have served for the past ten years in local law enforcement in Teton County and throughout Idaho. I am running for Sheriff because I know this valley deserves a Sheriff they can trust. Someone who serves and protects the community with respect and equality. Someone who will prioritize training in things like non-violent de-escalation tactics. Someone who will rebuild the office's relationship with the rest of the local government to best serve the community.
Have you ever managed any employees and if so how many?
During my years in the Marine Corps, I was responsible for making leadership decisions at a moment's notice. I served as a fire teams leader and made the rank of Corporal. During my time with the Hailey police department, I was a senior officer and a field training officer. I was able to make important decisions, give guidance to less experienced officers, and teach new officers the value of ethics and accountability. Throughout my many experiences, I have managed over 25 employees.
What will you direct your deputies and employees to focus on in Teton County and why?
As someone with an extensive background in the military and law enforcement, I feel confident saying we must demilitarize our local law enforcement. Our small community does not need cops who are looking for "action." We need a Sheriff's Office dedicated to service and earning the trust of all community members.
As Sheriff, I will direct my staff to prioritize calls to service. Dispatch should be courteous and sympathetic to the caller to ensure all information is received and processed properly. All personnel should be well-trained and able to handle stressful situations. Every citizen should feel comfortable and safe when calling the sheriff's office and every call should be handled with importance and urgency.
What do you think is working well in the sheriff's office currently? What changes do you hope to implement?
The Sheriff's Office is set up with good equipment and good technology to serve its citizens. We also have a great search and rescue program that is well-trained.
I do, however, see many areas for improvement. First, in 2019, the department only used 47% of their training budget. I plan to use the full training budget and apply for federal grants that allow for even more training opportunities. Many of the issues we're seeing within law enforcement across the country are due to a lack of training. Our valley has an opportunity to be a leader in modern tactics.
Next, I plan to lead with far more transparency within our community. In a June TVN interview with Sheriff Liford it was reported that, "The Teton County Sheriff's Office does not keep a record of the people they pull over as they relate to gender or color as that would be profiling." To clarify, tracking statistics of our office's behavior is the opposite of profiling, it is an effort to hold ourselves accountable and serve our community with compassion and equity. I plan to implement far more efforts to increase accountability.
Finally, I plan to rebuild the relationship between the Sheriff's Office and the rest of the county leaders. We need a sheriff who works with other local decision-makers to best serve all community members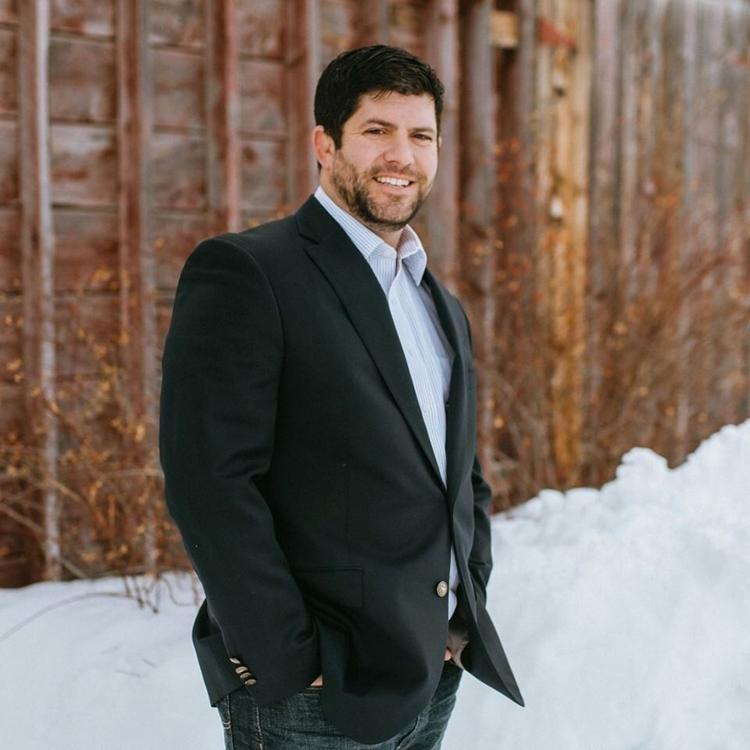 Clint Lemieux 
Why are you running?
As a Deputy I have had the opportunity to work under some stalwart leaders and have witnessed how the attitude at the top affects those they work with and serve. I am running for Sheriff because myself and the rest of the team at TCSO care about our community and keeping it a safe place to live. I have the support of those I work with, and the support of the community. Before I decided to run I had many in the community approach me and ask me to run for Sheriff. It was a humbling experience to have so many people approach me and ask me to take on this responsibility. I am running for Sheriff because I believe that we can continue to improve the TCSO and better serve the people, all while being fiscally responsible with our tax dollars.
Have you ever managed any employees and if so how many?
Before my law enforcement career, I worked in construction. During this time, I had the opportunity to manage a large group of men and women on a large project. As a young man, I learned a lot from this experience. Recently I have owned a company and me and my partner employed three, full time employees.
What will you direct your deputies and employees to focus on in Teton County and why?
Working in law enforcement I think the thing that has had the most effect on me is the loss of life. Whether it be from a drunk driver, driving on our roads and causing a wreck, or a person suffering with depression and choosing suicide as their last option. It is hard to see the effect this leaves behind on the deceased's family and loved ones. Because of this, I would tell deputies and employees to be diligent in doing their job, and to treat people fairly. We can and do make a difference.
What do you think is working well in the sheriff's office currently? What changes do you hope to implement?
I think Sheriff Liford has done an outstanding job at getting the office where it is today. The employees know their jobs, and do their duties exceptionally well. The Deputies treat people with fairness and enforce the laws without bias. One thing that I would like to implement is a School Resource Officer. The School Resource Officer would help at the schools to keep children safe and make it a place where they can learn and grow. Part of this position would be to run the Junior Deputy Program, where kids that are interested in careers in law enforcement or other types of public service can take classes and learn if it's the right career for them.
I would also like to start more community outreach programs. Many of us at TCSO participate at Shop With a Cop every year around Christmas time and we all really enjoy this opportunity we have to help those in need. I would like to see more participation in events like this. I also feel that a TCSO Youth camp would be great for both the community and the TCSO staff that would participate. Staff would teach the youth various things from safety while using the trails in the back country, water safety on the lakes and rivers, and first aide, just to name a few.