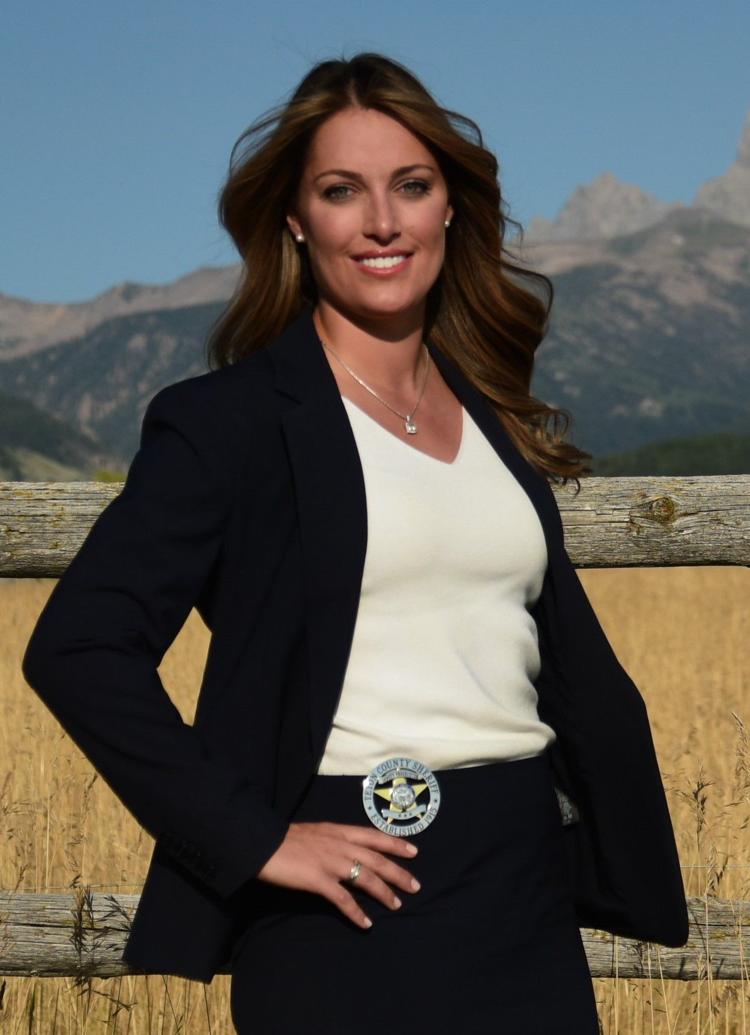 Bailey Smith 
Why are you running?
In short, there are few roles in which you can make positive change in a community and individuals' lives in a way as tangible and far-reaching as the role of Prosecuting Attorney. Although I wasn't born in Teton County, I have always planned for this to be my permanent home, and I plan to spend the rest of my life here. I care deeply about this community and its wellbeing.
When the current Prosecuting Attorney, Billie Siddoway, first asked me to run in her place, I was honored but somewhat hesitant to accept. I am not a politician and will never be one. However, I decided to run because, of the two candidates seeking election, I humbly but firmly believe I am the attorney most capable of upholding the law, achieving justice and protecting the county and its people. In my time working as the Chief Deputy Prosecuting Attorney for Teton County, I have had the opportunity to learn first-hand the strengths and weaknesses of the criminal justice system in the valley, identify needs of the community, and develop plans that are realistic and achievable. I will not make idealistic promises that cannot be kept. But if elected, I will work every day to better our legal system through the zealous prosecution of serious offences, a victim-centric approach, increased transparency, impartial and non-partisan counsel, and improved cooperation within our county government.
How many felony trials have you had? How many misdemeanor cases?
Before answering this question, I would like to provide a bit of context for non-lawyers. First, it is important to understand that an exceedingly small percentage of cases go to trial because the vast majority of cases are resolved at some point during pre-trial litigation. Further, in addition to felony and misdemeanor trials of criminal matters, the third category that can't be forgotten is civil trials, which are equally relevant to the role of Prosecuting Attorney. Further, it is important to distinguish between a "trial" (which is a substantial and often multi-day proceeding involving witnesses, the presentation of evidence and a final ruling by a judge or jury) and a "hearing," which is a catch-all term for any matter that comes before a judge and can be as simple as a mere scheduling discussion.
With that said, I will get to the numbers: I have tried seven cases to date, all of which I won. Three were serious felony cases, two of which included misdemeanor charges, and four were complex civil cases with millions of dollars at stake. I have also represented clients in eight proceedings before the United States Parole Commission (one-day trials with modified rules of evidence), participated in seven mock trials (practice trials for lawyers) and was responsible for training first-year attorneys at my law firm on the rules of evidence and trial techniques. At George Washington University Law School, I was at the top of my trial-advocacy class, on the mock trial board (an honors organization) and selected for the mock trial competition team, an elite subset of the board which competed nationally.
Describe how you view the relationship between the Office of the Prosecuting Attorney and the Sheriff's Office.
The relationship between the Office of the Prosecuting Attorney and the Sheriff's Office is crucial to an effective criminal justice system. It's also a multi-faceted relationship as our offices interact in several ways. First, we collaborate to build strong cases through investigations and evidence gathering. Second, our offices have an attorney-client relationship: We advise the Sheriff and deputies regarding what the law does and doesn't allow them to do, what is required to comply with their constitutional and other legal requirements, and we help them develop policies and procedures that safeguard the rights and liberties of individuals and businesses within the county. Finally, as we as lawyers spend the majority of our time in court and in our offices, the Sheriff and deputies play a key role in keeping us informed regarding day-to-day developments and most prevalent issues plaguing the Valley. This plays a role in influencing our approach to criminal justice, in everything from charging decisions to bail and sentencing recommendations.
What do you see as the biggest issue in the Teton County criminal justice system, and how would you address it?
It's impossible for me to pick just one issue because there are many aspects of the Teton County criminal justice system that I will (and am already striving) to improve – and they are all priorities. For example, I am working to improve how vigorously we prosecute violent crime, the support we provide victims, our ability to prosecute fraud and other white-collar crime, the sophistication of cases we can build, the transparency with which we operate, and the level of cooperation with other aspects of county and state government. Working toward these ends, the biggest challenge the Office of the Prosecuting Attorney faces is how to accomplish these goals with the limited budget, manpower and hours in a day that we have. The only solution is to increase our efficiency by critically assessing and improving the way we handle cases, the day-to-day operation of the office, and our use of available resources. This is something they don't teach in law school, but it is something that I bring to the table from my years of handling complex cases and managing teams of attorneys and staff in one of the most demanding legal markets in the world, New York City. Since I joined the Office of the Prosecuting Attorney we have already made significant strides toward a number of my goals, and I look forward to all that we can accomplish in the next four years and beyond.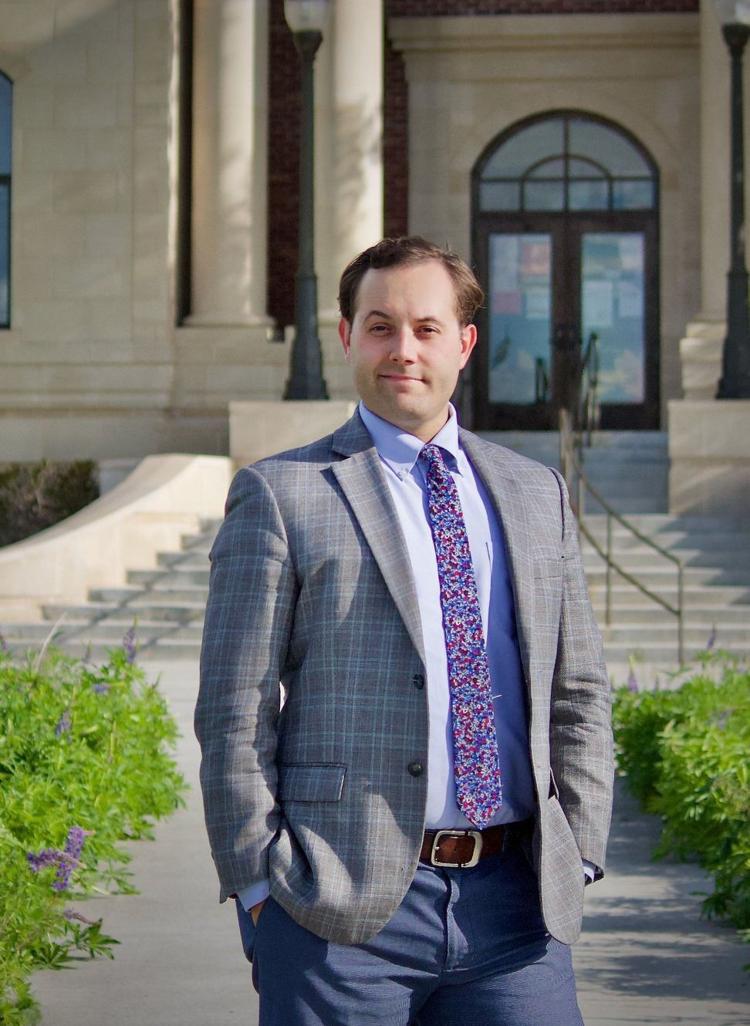 Alex Sosa 
Why are you running?
I came to Idaho without visiting or knowing anyone outside of my small, coal-mining town in Kentucky. On my first trip out, my truck broke down, leaving me stranded the day before I was to start at the University of the Idaho College of Law. I had no money, no contacts, and no idea what to do. But within minutes of my car breaking down, Idahoans helped me out and even made me a home-cooked meal. On that day, Idahoans took care of me and I vowed to give back to this State.
After that day, I chose the path of public service, which caused an Idaho Judge to tap me early to clerk for him. Today, I work as a public defender in Bonneville County where I have represented indigent Idahoans in over 373 criminal court hearings in 2020 alone.
With years of public service experience, a child on the way with my fifth-generation Idahoan wife, our love of the Valley and the recreational opportunities it has to offer, and the encouragement of local attorneys who saw my dedication, I decided to run for office.
How many trials have you handled?
Anyone experienced in Idaho law knows southeast Idaho has a negative pattern of avoiding trials. Rather than giving victims a fair chance in front of a jury, trials are often avoided for a quicker option. I know this issue first-hand as I fight daily for my clients' right to trial. Despite my efforts, I am currently working on 20 cases that are set for trial. The right person for this job is someone who not only knows the ins-and-outs of Idaho trial law, it's someone who understands the complex issues in our region so they can work to change them.
Describe how you view the relationship between the prosecutor's office and the sheriff's office?
The relationship between the Prosecuting Attorney and the Sheriff's Office should be a partnership. Neither of these offices are above the other, because both play vital roles in our criminal justice system and require mutual respect. If a Prosecutor is not fully employing the Sheriff's Office to the full capacity, I would expect the Sheriff's Office would communicate that to the Prosecuting Attorney. And if there's unconstitutional conduct, community member profiling, or victim mistreatment, I would expect the Prosecutor would inform and advise against. Ultimately, both offices share the same end goal: protection and justice for our community.
What do you see as the biggest issue facing the Teton County criminal justice system and how will you address it?
After speaking with community members and county leaders, there is a clear overarching concern: the criminal justice system isn't accessible. A victim should not be told to hire their own attorney in order to represent their own interest or to make sure substantive deadlines are met. The Idaho Constitution directly allows for victims' voices to be heard in their cases, and that victim should be able to access the Prosecuting Attorney. If you are a family member or community member dealing with the loss of a loved one, you should not have to hear through the newspaper that the Prosecutor is reducing or not filing charges, thereby not holding an individual fully accountable.
We, as a community, deserve to know how justice is dealt out in our valley. I will communicate and publish case dispositions so the community knows a case was dismissed, ended in a plea agreement or restorative justice, or if there was a straight conviction. If a case has a victim, I will take the time to listen and directly inform them on the way I will handle their case.