Change in Victor public works philosophy means big line items
This year the Victor public works department is making some big budgetary requests from the city council in order to shift its mode of operations from reactive emergency response to a more proactive, preventative model.
The two biggest asks are a jet vac truck for sewer and water line maintenance and a new loader for street plowing.
In 2011 Victor and Driggs split the cost of a jet vac truck and have been sharing the equipment, but public works director Rob Heuseveldt said that with the growth in both cities, the truck is in higher demand and is beginning to cost money for maintenance. He is advocating for a seven-year lease-to-own program that will cost the city around $64,000 per year. Councilman Tim Wells said that the estimated 200 hours per year that the city currently uses the truck didn't seem to justify the purchase of a new one that costs nearly half a million dollars, and wondered if it could be delayed a year or two.
To explain the immediate need, Heuseveldt told the story of a potentially catastrophic incident that happened earlier in June.
On June 6, Lift Station 2 on Crystal Avenue started overflowing and could have caused backfilling in the sewer system, which would have resulted in damage to homes in southwest Victor.
Heuseveldt said the public works department had only an hour to deal with the problem. "It was kind of panic time," he remembered. Fortunately Driggs wasn't using the jet vac truck at the moment, so it was shuttled down to Victor. By filling it to capacity, the workers bought a little bit of time, but the truck had to be taken back to Driggs, dumped, and returned to Victor. Heuseveldt called an irrigation company in Idaho Falls to get a quote on temporarily bypassing the lift station to keep water flowing, an expensive undertaking. Meanwhile, staff fanned out to find the source of the excess water.
Heuseveldt and assistant public works director Nate Beard followed one branch of the line to Center Street, pulling manhole covers to check where the flow was entering the system. Then Beard saw a snake. He shrieked and ran into a nearby yard, where he spotted the problem: a damaged sewer clean-out cap was sucking water into the system from the nearby Tonks Canal, which had overflowed its banks and filled the yard. They were able to plug the leak and deal with the aftermath of the overflow.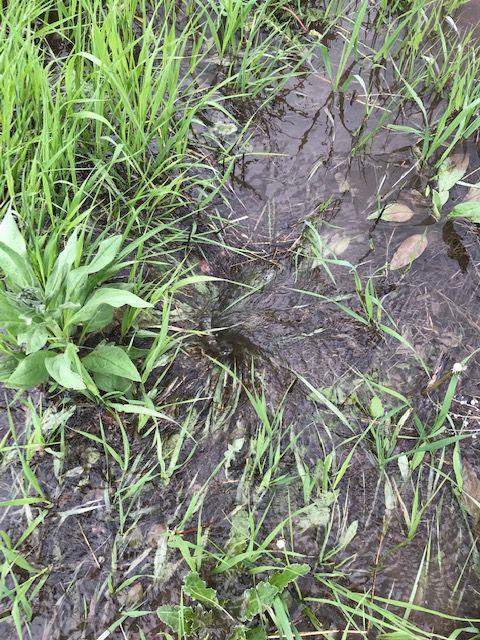 Squeamishness aside, Heuseveldt praised all of his employees for responding quickly and efficiently to the situation.
"Every guy had his own job going different ways," he said. "It was good practice."
He noted that if there had been two jet vac trucks in the valley, they could've pumped the flooding water out faster. The truck wouldn't just serve in emergencies, however. It would also be used for routine pipe cleaning, to mitigate plugs and grease build-ups.
Heuseveldt said that the city has never entirely cleaned out its system. He gave another anecdote to reinforce that idea: because a potential developer was inquiring about the area next to Butter, public works checked on the manhole tucked under the aspen trees there and found it overtaken by roots. If the line beneath that manhole had become plugged with roots, it would impact flow from Teton Springs. If the system was regularly flushed and examined with a camera, such impediments could be removed before they were a problem.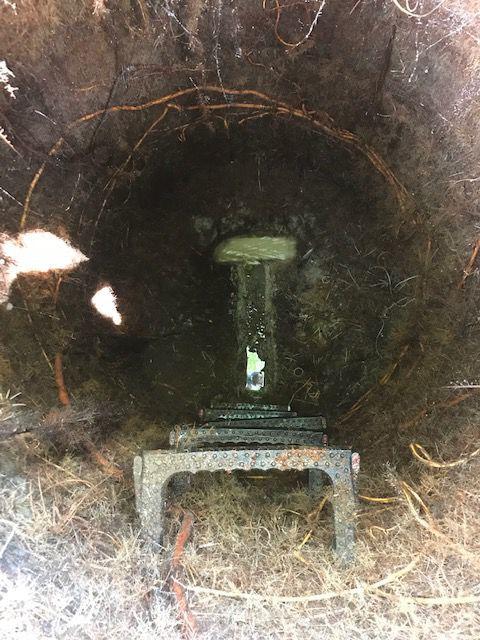 "Traditionally Victor has been reactionary," Heuseveldt said. "We're trying to change that mentality in our public works department, to be more proactive in trying to see things and prevent them as opposed to reacting when it's gone bad."
Public works is also hoping to purchase a new loader, which would replace the city's 14-year-old loader and cost $242,000 after trade-in. That cost includes a new wing, which helps snow plowers bench snow back from the roads, especially side roads and alleys. The old loader is having transmission issues that will cost between $5,000 and $10,000 to fix. When asked how long the loader would last after repairs, Heuseveldt said he didn't know.
"Once you get to a certain threshold with the life of equipment, it's a roll of the dice," he said.
He provided the council with an inventory of the city's equipment and a depreciation schedule, which he said would hopefully prevent future equipment requests from being big surprises. He also noted that those calculations, the next piece of equipment is eight years out from needing to be replaced.
"I know it's corny but I tear up a little bit," Heuseveldt told the council. "Because of the structural changes you've allowed us to make on a staffing level…that has freed us up to start going into some of these things that I've been neglecting for years. At the same time, I do have some big asks to go with it, but I really do think this is where we need to go as a public works department to take care of our systems the way we should."
The city council will continue to review its budget on June 26 and July 10. The public hearing for final adoption is on Aug. 14. Public comment will be taken during all budget discussions.