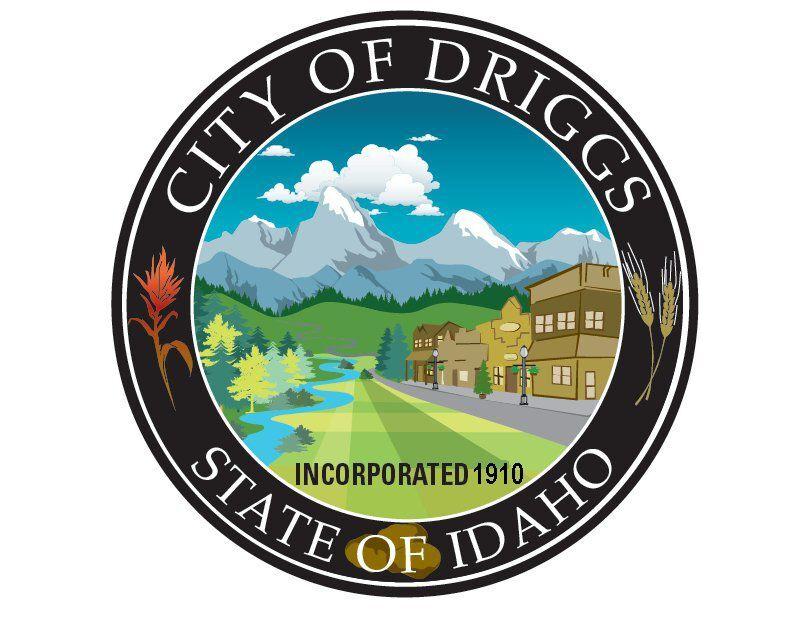 City Council Race 
Two candidates (Tristan Taylor and Vancie Turner) are running for one two-year city council term. Three candidates (Erika Earles, Miles Knowles, and Scott Stuntz) are running for two four-year city council terms.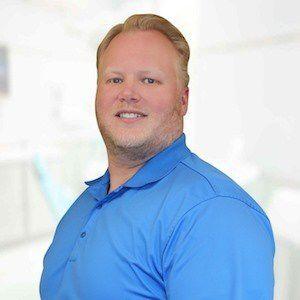 My name is Tristan Taylor. My family and I have lived in Teton Valley since 2013. We moved here from Oklahoma after some devastating tornadoes damaged my business there. I run a business in Victor, my wife works for the school district where our children go to school and we own a home in Driggs. We absolutely love living here. It reminds me of where I grew up, and I wanted my kids to have the same experience growing up that I did. We count ourselves fortunate to be here.
I have had the opportunity to serve on the Driggs City Council since July 2020 when I was appointed to fill the seat previously held by Wade Kaufman. I am running to finish out the term of my original appointment. Even though there have been some difficult challenges I strongly believe that we all have a responsibility to serve our community when we are able to do so.
-What do you think are the City's strengths?
I believe that the City of Driggs truly has something for everyone. We have a rich history of agriculture. We enjoy tremendous access to several forms of outdoor recreation. We celebrate music and the arts. All these things and more are what have caused so many of us to choose to live here.
I also want to acknowledge how fortunate we are as a city to have such dedicated people working behind the scenes to keep the city functioning. During my 15 months of service I have had the privilege to see how hard they work and how much they care about the City of Driggs. I count them as an absolute strength.
While I view our diversity of thought and idea as a strength it can also be one of our greatest weaknesses. If we allow our differences to drive apart and divide us it is only to our detriment. I would love to see more people respect their differences of opinion and work towards a compromise that is acceptable to all parties.
-What does a high functioning government look like to you?
It represents all members of the community not favoring one over the other and works for the greater good. It is efficient and responsible with city funds and uses them wisely. It respects the law and individual rights of members within its community. It does not overreach or seek to control and divide. Instead, it promotes reason and compromise.
Change is a part of every community whether it is due to growth, decline, or a change of demographics. Change is inevitable. No community will remain static. It is important to have a clear vision of where we have been and where we want to go while we maintain and respect individual property rights. I understand that there will be times that change will not be welcomed by all. But I believe that with mutual respect and common sense, decisions can be made that all sides can support and live with.
-Top three objectives in office?
I would like to encourage more cooperation and less divisiveness. I feel in society today we could use more collaboration.
The housing situation is a major concern. As a small business owner I understand the frustration this creates for businesses and their employees. I would like the city to take as proactive a role as possible to help find solutions.
I would like to promote more community involvement. Oftentimes our meetings and public hearings are sparsely attended. If you ever want to know why the city is doing what it's doing I encourage you to come and be involved!
Vancie Turner (Write-in Candidate)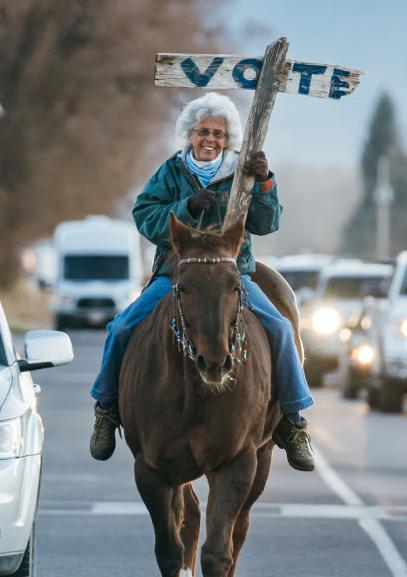 -What do you think are the city's strengths?
The people that live here.
This question in-a-nutshell is probably WHY I am running as a write-in candidate.
I have been connected with my city government for a long time - I was first asked to represent the City of Driggs on the Humane Society Board and then me and the dog I inevitably adopted enforced the 2-hour parking in our downtown; I was hired to take care of City Park and Lions Park - water and mow the lawns and pick-up the garbage; I sat on the Planning & Zoning Board for a term; I was sitting on the Design Review Advisory Committee (DRAC) when it was summarily and illegally dismissed by our mayor on the occasion of the COVID lockdown in Teton Valley; I am still a member of the Parks & Rec Committee and was invited to sit on our newly created Teton County Idaho Historic Preservation Committee.
Therefore I think I have something to bring to the table in terms of the weak links in our current city government.
I am really disturbed by how Driggs continues to do business-as-usual while living under pandemic conditions.
At the beginning of this situation, I remember the mayor distinguishing the difference between Essential and Non-Essential Business and implying that the city would be focusing city government on only doing essential business.
Unfortunately that has turned out not to be the case: Rezoning a huge section of property from residential to commercial a mile south of the city center in the middle of an identified wildlife corridor has been done.
Nobody is paying attention and it is a non-essential use of the city government's time.
The City of Driggs has several violations of its city ordinances and conditional use permits without any enforcement. Nor is there a functioning Enforcement Code. These violations have been ongoing for years and what better opportunity to tie up some of these loose ends than during a lock-down?
And I would like to see more of a welcoming atmosphere at our city meetings.
-What does a high-functioning city government look like to you?
I might be able to answer this question more easily if I had ever seen a "high functioning city government."
-This is a time of growth and disruption where almost every aspect of our community is changing. What do you think the city can or should do to address, manage, and accommodate change?
Knee-jerk reactions do not help anything at all!
Continually be re-assessing priorities and the status-quo.
Evaluate the pros and cons of proposals - don't just rubber stamp something only because somebody walked in the door with an idea . . .
If it doesn't further the common good, then it probably shouldn't be done.
Engage the constituency more through newspaper articles and conversations that naturally occur when walking and being outside. The people that live here love it here and they want to be engaged - they just want to know that somebody is listening to their concerns.
-What are your top three objectives in office?
To focus only on essential items for two years.
The creation of an enforceable and an actively functioning Enforcement Code.
A water feature in our Driggs Plaza that works every day of the summer.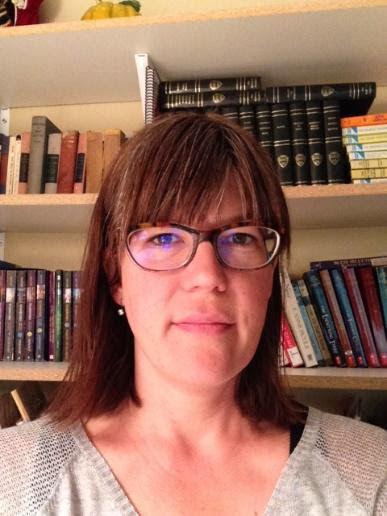 My name is Erika Earles and I'm running for one of the two open four-year term Driggs City Council seats. I served a two year term on the Driggs City Council (2018-2020) and have been on the Driggs Urban Renewal Agency Board since 2018. I have worked in downtown Driggs for more than a decade, at two locally owned businesses and now at the Valley of the Tetons Library in Driggs. At the library I get to talk with many of the diverse members of our community: LDS families and farmers that have been here for generations, Latinx/Hispanic families that have deep roots in the valley, skiers and hikers that love the natural beauty, LGBTQ youth, and second or fifth homeowners. I love learning about their various concerns and interests. I am a renter and a worker and I would be honored to continue to serve the community by representing their interests on the City Council.
-What do you think are the city's strengths? What can be improved?
There are so many things that I love about Driggs: the tight knit community where neighbors help neighbors and you know people on the street, the small town feel where you know the owners of the local businesses where you spend your money, the amenities that the tourism industry has brought us like great restaurants, shopping and recreational opportunities, the working class feel of our town where there's no denying the deep agricultural roots of people who take pride in their work, and the constant natural beauty that surrounds us. All of these things need to be balanced and preserved so that Driggs does not become another high end ski town where workers are priced out, or a corporate cookie cutter Anywhere, USA. It will take careful planning and public involvement to protect what is great about our town.
-What does a high-functioning city government look like to you?
A good city government is approachable, professional and proactive. In addition to dealing with development requests that come in, the city must always work for the public good. A high-functioning city government seeks out public input and puts it into action.
It is not a simple task to transform public guidance into laws and codes that plan for the future. Neither is the everyday running of a city and it's infrastructure. That is why Driggs needs a city manager, a professional to oversee all of these different complex aspects, so that our expert staff can focus on their departments. Under the current system, the management of the city staff changes with every election of a new mayor. Many small towns, including Victor, benefit from the consistency of a city manager.
-This is a time of growth and disruption where almost every aspect of our community is changing. What do you think the city can or should do to address, manage, and accommodate change?
Teton Valley had a housing crisis before a pandemic hit and people began fleeing cities and working remotely. Now many renters are being forced to leave the valley because their landlord is selling. Even if they could find a place to rent, the market price is too high to afford on local wages. I'm sure we all know at least one person stuck in this situation. Employers are having a hard time filling shifts because workers can't afford to live here. This cycle will not end until we stop talking about affordable housing and start funding it.
I pledge to do more research and to act on what I learn, but it seems to me that a tax on vacation rentals could be used to fund affordable housing for renters and buyers. The 2014 Western Greater Yellowstone Area Housing Needs Assessment made clear that the market could not create affordable housing without government grants and input. We have followed one of that study's recommendations by reestablishing the Teton County Joint Housing Authority, but it appears that Driggs is providing a tenth of the funds that Victor is. We need to increase our portion so that an administrator can be hired (the position is open now) and a fund can be created to put developers in contact with grant opportunities and put renters in a position to continue living in our great valley.
We must act quickly before the entire workforce is priced out of Driggs. People need to know that their city government sees the problem and is doing their best to solve it now.
-What are your top three objectives in office?
My most urgent priorities are to address the housing crisis and to ensure public safety through the pandemic. I also want to increase public involvement in city government through outreach and inclusion and by ensuring that the goals people have already shared in their input to the Comprehensive Plan are reflected in the codes and ordinances of the city.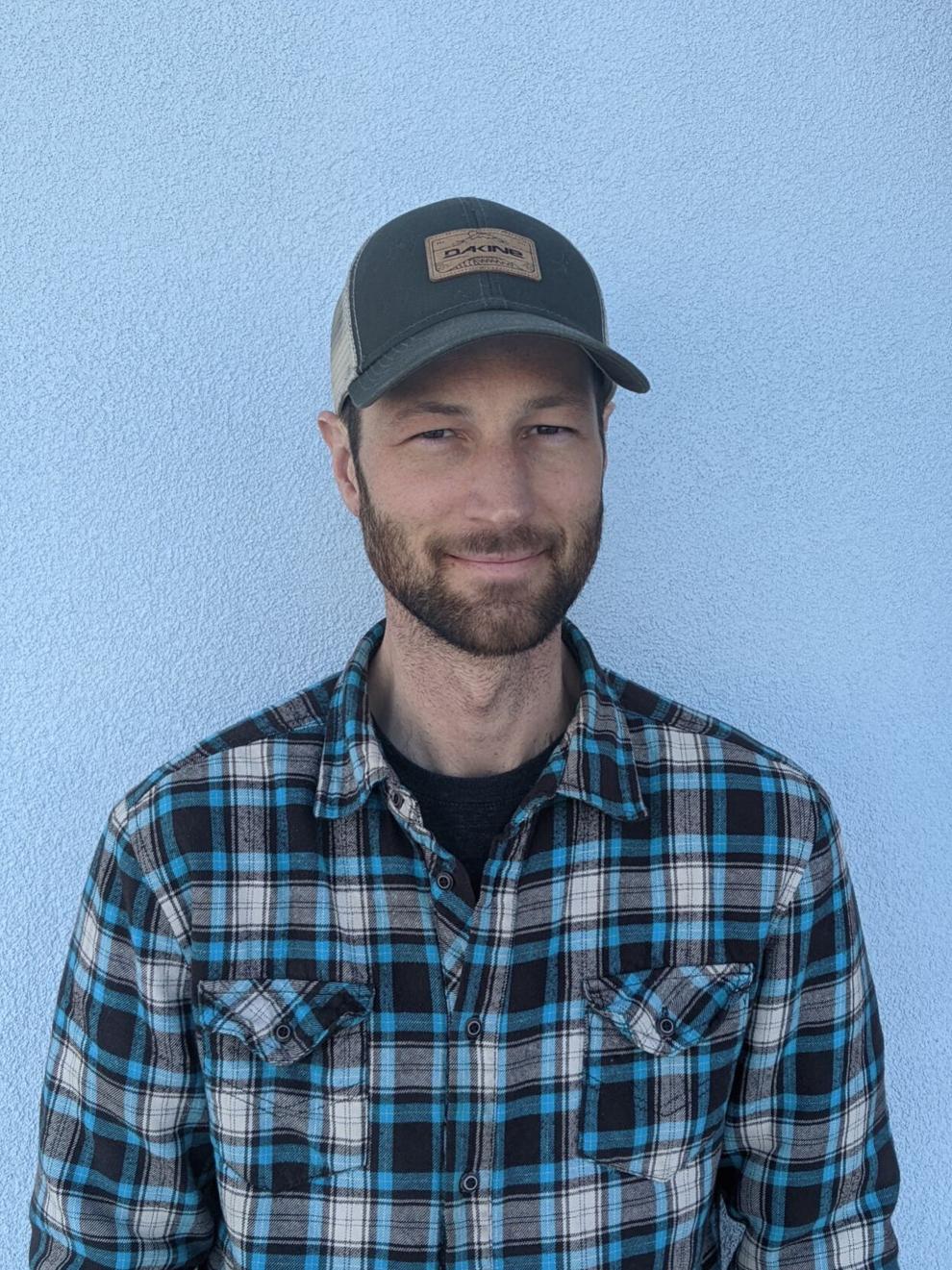 I grew up spending summers in the Tetons while visiting my grandparents in Kelly, WY. I got to know Driggs during winter, where I was a regular grom kid at Targhee's Gremlin Gulch. Witnessing the dramatic changes to communities on both sides of the Tetons is what prompted me to join the Driggs Planning and Zoning Commission. I wanted to make sure the things that make this place so special for so many of us are preserved as Driggs becomes an ever more popular destination.
The opportunity to join City Council came unexpectedly at a time where I could devote myself 100% to the responsibilities of the position. I work hard at this job and my Council attendance record speaks for itself. For me, being a City Council member is like having that one class in school that you wanted to be best at: you always did your homework on time, you always had a great question to ask, and you always did the extra credit assignment. I'm running to continue serving on City council because I genuinely enjoy it, believe I am good at it, and want to continue to have a say on issues that affect our community.
-What do you think are the city's strengths? What can be improved?
As a City, we are lucky to have a community that is so engaged in our decision-making. This really helps us represent the interests of our citizens during Council meetings. I believe the City could do a better job of informing and educating folks on the process, as not everyone receives the newspaper or visits the City website frequently.
I think another strength is the opportunity for folks to become involved by joining citizen-led committees, such as Planning and Zoning and the Design Review Advisory Committee. Every time I review the minutes of these committees, I am impressed by the dedication and thoughtfulness concerned citizens put into matters from zoning regulations to what buildings in our downtown core should look like.
I do think the City could be better represented by recruiting more members of our Hispanic community and people who grew up in Teton Valley to serve on committees or other levels of local government.
-What does a high-functioning city government look like to you?
Our City government functions best when Council is able to rely on a robust framework that guides our decisions: City code, the Comprehensive Plan, committee outcomes, stakeholder input, and staff reports. Public hearings and comments are incredibly important as it allows citizens to introduce information that may have been overlooked in our initial application of this framework.
I want the public to have transparency on the work we are doing; and if they have a problem, I want to hear from them and figure out a solution. Elected officials have a responsibility to actively dialogue with their constituents. We also have a fiduciary responsibility to insure that taxes and revenues are being used efficiently to keep our City functioning at its best.
-This is a time of growth and disruption where almost every aspect of our community is changing. What do you think the city can or should do to address, manage, and accommodate change?
Visiting Jackson Hole during the nineties felt a lot like how Driggs feels to me now: a classic Western town with exponential tourism growth. At that time, it seemed that Jackson's mix of ranchers, tradespeople, ski bums and outdoor enthusiasts could coexist with more money and tourists streaming in each year. Thirty years later…well, I'll let you be the judge of how that has played out.
Driggs is certainly not Jackson Hole, but it faces a similar dilemma of how to manage its increasing popularity without losing the values that make it unique. Working on the update to Driggs' Comprehensive Plan in 2020 helped me better understand what our community wants to preserve and how we want to move forward. In a City where there is sometimes disagreement on what to prioritize, the Comprehensive Plan has helped to identify common ground. Throughout all of the issues we have tackled on Council this year, none has taken precedence like our housing crisis.
My wife and I purchased our home in 2017 and since then we've seen the prices of nearby homes become unaffordable for many locals. Surging long-term rental prices have also displaced many hard-working families. Increasing the quantity of affordable homes is one solution to a problem that requires many solutions. We don't need any more zombie subdivisions. We need more housing close to transit links, pathways, and the City center.
This problem is not unique to Driggs. At this year's Association of Idaho Cities Conference in Boise, I was able to discuss the housing shortage with Council members from other Idaho tourist towns. Deed restrictions using grants and tax incentives are effective tools to encourage smart residential growth. In fact, these are currently being utilized for a Driggs housing development that should begin leasing in 2022. As a City Council member, I will continue to explore both long and short-term strategies for more affordable housing and in considering future development will keep asking the question: "Is this what our City needs right now?"
-What are your top three objectives in office?
-Ensuring responsible growth that is aligned with the values of our citizens
-Encouraging future development that our City actually needs
-Running a City Government that is fiscally responsible and transparent to the community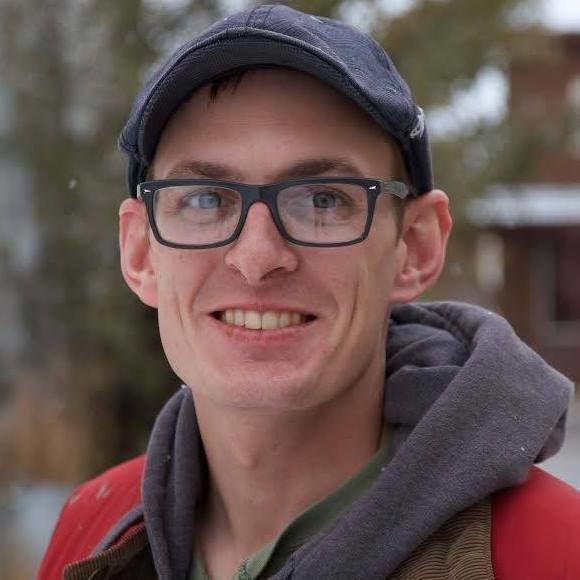 -What do you think are the city's strengths? What can be improved?
The city is unafraid to take on ambitious projects. I've lived in small cities before and I can say unequivocally this community has been more proactive than any other place I've lived. What truly sets this place apart from others I've lived is that its challenges change so rapidly. When I moved here in 2013 the problems we faced were nearly the opposite of what confronts us now. We had minimal tourist traffic and home builders were laying off workers due to lack of demand. The city took real steps to change that, and less than a decade later those are definitely not the problems the city of Driggs is facing now.
To be very honest I was fairly critical of the city's efforts to address current problems until I took the time to actually look deeper into what it's doing, specifically in the area of affordable housing. After taking the time to educate myself, my perspective has changed. While I think more can be done, it's not due to a lack of initiative on the city's part but because the scope of the problem has expanded so rapidly. If the city wants to expand its efforts on any front the prerequisite is solid communication. Again, not that we haven't made strides in this area, but we need to make sure the public knows what we are doing and why. That means the city needs to be as transparent as possible. As someone who is looking for workers right now, I can confidently say that if current trends continue we will need substantial public support for the measures needed.
-What does a high-functioning city government look like to you?
One whose decisions, whether people agree with them or not, are understood. Driggs does a good job of taking care of its citizens' basic needs and therefore has the ability to take on ambitious projects that look to its future. An ability it has taken full use of in the past for successful projects like the Driggs Transit Center, the Geo Center, etc.
Taking on these more ambitious projects requires public buy-in, and that type of support only comes from complete transparency. Citizens need to be able to easily access city records and easily access videos of city council decision-making. The more that our citizens can understand what the city is doing and why, the more the entire town can own these efforts and support them.
-This is a time of growth and disruption where almost every aspect of our community is changing. What do you think the city can or should do to address, manage, and accommodate change?
Addressing affordable housing is an issue that many elected officials have run on since I moved here. I think the efforts that have been directed at this problem have been logical and aggressive. However, the severity of the problem has dramatically increased since the COVID19 pandemic. Our current mayor's drive to address the Idaho state law which ties the city's hands in managing and regulating short-term rentals is key to our future. In the short term, I'd like to build on the city's ongoing efforts to not only build affordable housing but to incentivize current property owners to rent their units long-term rather than use them as short-term rentals. 
-What are your top three objectives in office?
To make it easier for citizens to access city council meeting records and video recordings.
To explore any possible ways to responsibly regulate short-term rentals even taking into account the Idaho state statute on the subject.
To continue and increase efforts to incentivize property owners to rent units long-term and to build new long-term rental units.
Mayor's Race 
Two candidates (August Christensen and Hyrum Johnson) are running for one four-year term.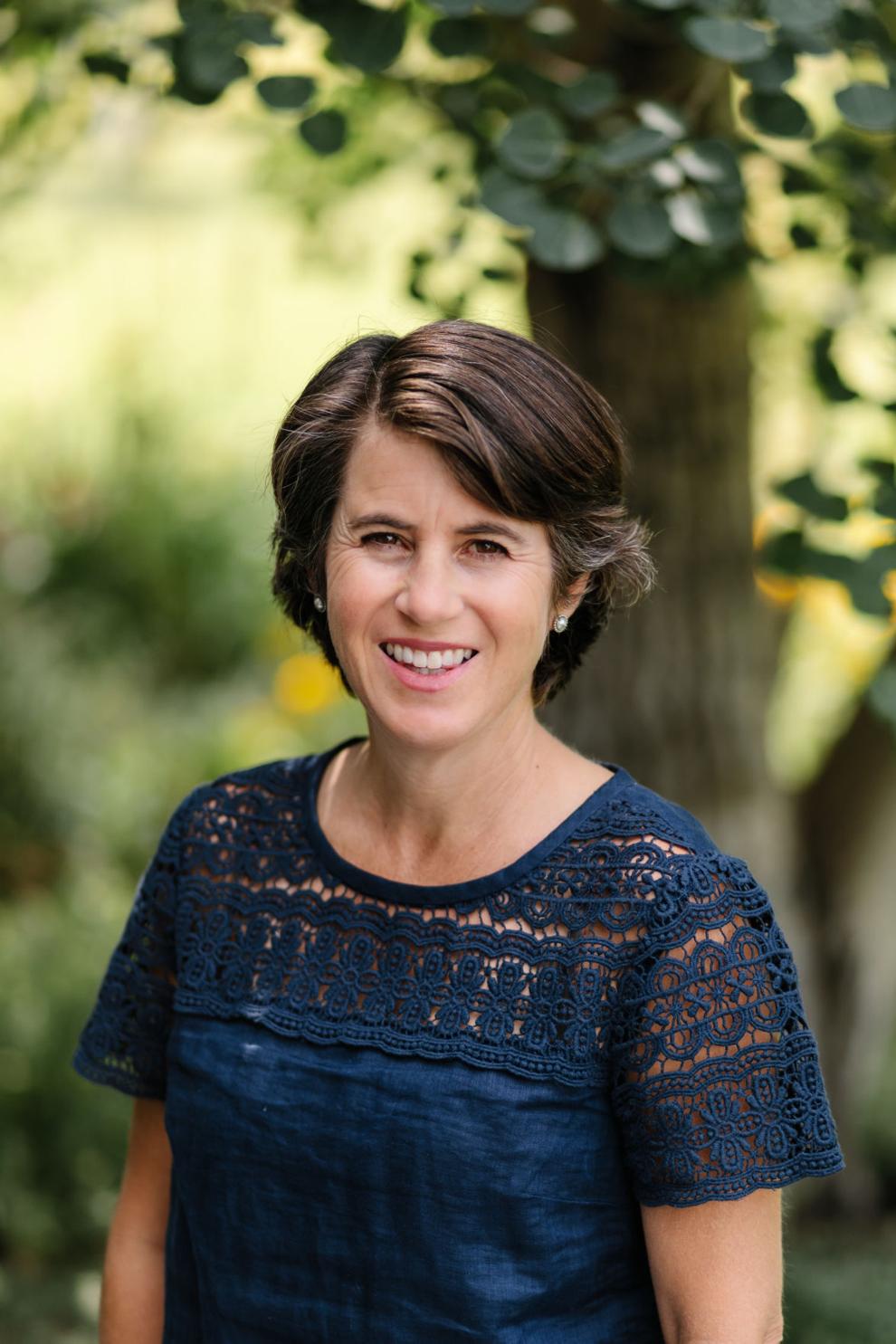 Hello! My name is August Christensen and I am running for Mayor of Driggs. I have lived in the City of Driggs since 1998. I started a family here which includes my husband, Aaron, and our twin daughters, Olive and Lily. I have started two schools here in the Valley including my own business here in Driggs as well as a non-profit in Victor. I have been an educator for more than 30 years in addition to working in the administrative role and managing teams of teachers. Connecting with hundreds of children, their parents, and other teachers has shown me the benefits of working towards a shared goal: bringing community together.
I love Driggs. I love walking down the street and waving. I love that my kids walk to and from school on the pathway everyday saying hi to others walking too. I love having hard conversations with my neighbors and still being friendly. I love pitching in with the many others to help those in need. Our small town is special. I have been on the city council for eight years. I am ready to take this new step as a city leader and bring a fresh perspective to the mayor's chair.
-What does the role of mayor mean to you and what does a high-functioning city government look like?
The mayor is the face of the city and I am the person who will strive to bring people together and make those important community connections happen. As mayor, I will commit to connecting to people: listening, engaging, and rolling up my sleeves if necessary to get the big and small jobs done. As mayor, I will be open-minded and transparent. I can make tough decisions in times of need and will look to other agencies, nonprofits and businesses in a greater effort to make sound and responsible decisions on behalf of the City of Driggs.
A high functioning government is efficient, while being inclusive. I will include people in the process and push for more than what is the 'legal' minimum now. I will build trust and be transparent. Good governance acknowledges the three branches of government and allows them to function as they were designed to… executive, legislative and judicial. This allows checks and balances.
-What do you think are the city's strengths? What can be improved?
Driggs is in the center of an amazing valley… beauty, environment, wildlife, access and the people! The sense of community is why I moved to Driggs and what makes it so special. We are surrounded by incredible, kind, contributing humans. The City of Driggs' staff is definitely one of its strengths. The tenure, dedication and professional level of the staff are invaluable.
Though there are many strengths to the City of Driggs, there are areas to improve. One area is to create a city administrator position which most cities, like Victor, have. This position oversees staff, council and the day to day activities of a city. Without a city administrator the elected mayor fulfills this position. Having a city administrator handle the day-to-day operations of the city provides more direct accountability to the decision makers and community. Moreover, a professional city administrator has years of specialized training. Elected officials typically don't have this experience and tend to make decisions based on their own interest rather than what is in the best interest of the community. This will create stability and consistency for the long term of Driggs.
-This is a time of growth and disruption where almost every aspect of our community is changing. What do you think the city can or should do to address, manage, and accommodate change?
We live in such a small city and community. I will create more communication pathways to connect City to citizen and citizen to City. I was instrumental in getting the process started in sharing additional communication from the City and I will ensure the community stays informed. I will host town hall meetings and add a time slot for the community to share at city council meetings. By having open communication pathways you will be able to share your voice, feel empowered, be the change.
-What are your top three objectives in office?
I have already addressed two of my three top objectives in office…
-Engage our Community Reinvigorate our small-town community and encourage connections.
-Lead Driggs with Good Governance Build trust and establish transparency.
My third objective is to House our Workforce. I will collaborate to prioritize housing solutions. We need every tool in our box to help our neighbors and friends right now. Every little bit helps. I started the Housing Crisis Task Force in April and I am passionate about keeping our current local workforce.
I want to be YOUR mayor- let's talk!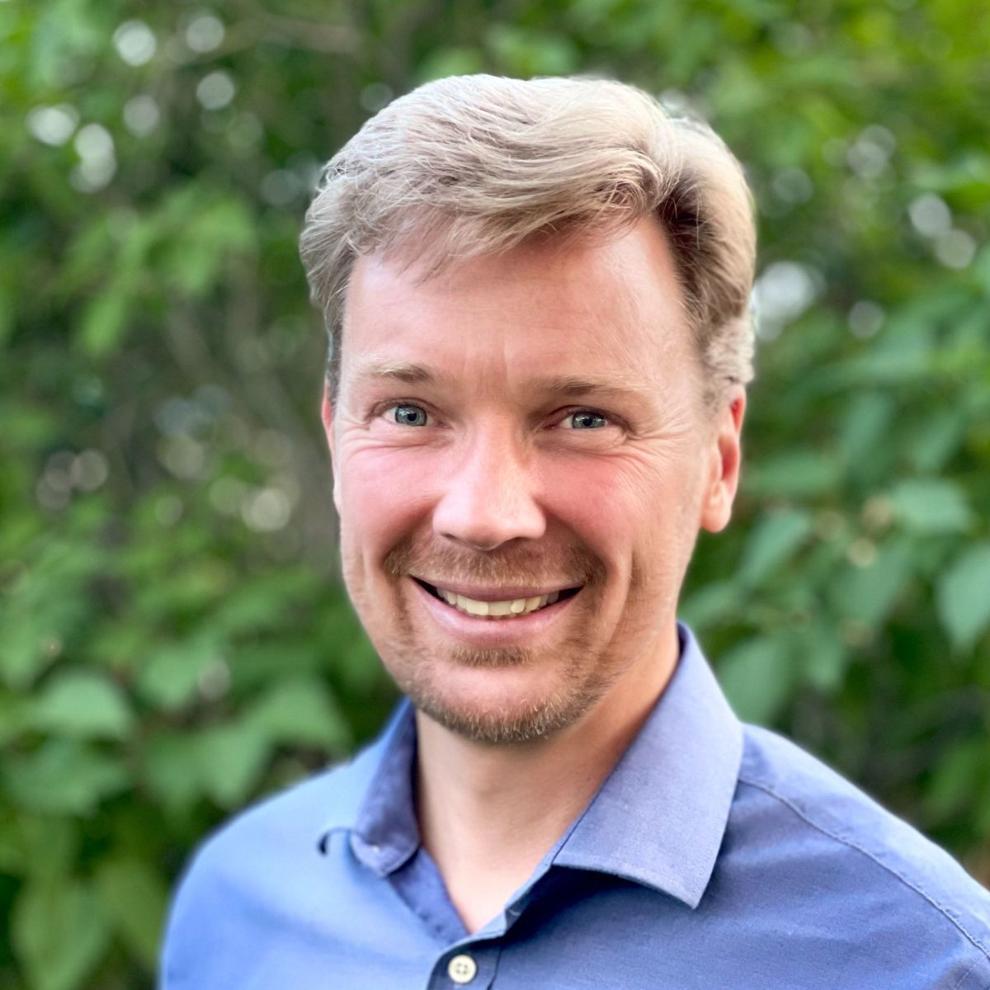 It has been an honor to serve as your Mayor these past eight years. We've come so far since 2014 when the pain of the Great Recession was still real. With many important projects currently underway, I am excited to complete my service with one final term; Unifying the Future of Driggs by providing experience and continuity at a time of great challenges and exciting potential for Driggs.
-What does the role of mayor mean to you and what does a high-functioning city government look like?
For me, being Mayor is not about honor or prestige; it is about service to others. It is about doing everything possible to lift others, whether employees or residents.
In a small community like Driggs, the Mayor must be a jack-of-all-trades. I've plowed snow, painted crosswalks, and run internet cables, all while overseeing an $8 million annual budget, managing 15 full-time employees, and supervising major improvements to our parks, water system, and downtown core. At the same time, I've looked to the future and helped create the Joint Housing Authority, tasked with the long-term goal of housing attainability in our community.
A Mayor must also reach beyond city boundaries and engage with legislators and other cities to advocate for our community's needs. Building and maintaining these relationships often consumes the most time, yet brings the greatest benefits for Driggs.
High functioning city government requires that everyone understands their role, and fulfils it with integrity. By law, the Mayor is the CEO of the city, overseeing staff, finances, and operations. The City Council is the governing board, which adopts laws, policy, and budgets. Mayor and Council must respect these separate duties, working together for the benefit of the community.
-What do you think are the city's strengths? What can be improved?
The City's greatest strength is the quality and dedication of its staff. If we want them to perform at their best, they must feel supported by their Mayor, who inspires them to manage the heavy burdens they carry as our community grows. Like many of our businesses, the City is still short on staff necessary to provide the best service to our community. I'll continue to work with the Council to fund these important staff vacancies, and to ensure that all city staff have access to housing they can afford in our community.
The City is also fortunate to be in a strong financial position. Careful fiscal management has allowed us to take on recent improvements, including in Housing, Transportation, Utilities, and Parks. Despite the work we've already begun, Driggs is still trying to catch up on decades of postponed maintenance to our utilities and roads. These systems are reaching the end of their usable life, despite the best efforts of our Public Works crew to keep them patched and functional. I've already begun seeking outside funding to help with the expenses we have ahead. Good fiscal management positions the city to obtain grants, lowering our residents' cost on these critical improvements to our water, sewer, transportation, and parks systems.
-This is a time of growth and disruption where almost every aspect of our community is changing. What do you think the city can or should do to address, manage, and accommodate change?
As noted in my recent City News articles (www.DriggsIdaho.org), Driggs faces enormous pressure from growth, including Short-Term Rentals (housing), and Grand Targhee expansion. Fortunately, the City is well prepared for these challenges with a top-notch staff, strong facility plans, and good fiscal position.
But in order to be effective, we must also reach beyond Driggs and Teton Valley to address these challenges. A Mayor must be involved in statewide legislation. An example of this is the state law limiting local oversight of Short-Term Rentals. Driggs will not be able to resolve our worker housing problems without changes to this law. I've been approached by state lawmakers and other cities, and we are working on amendments to that law which will have a real impact on communities like ours. My established relationships with lawmakers and cities statewide allows me to be effective in solving these big-picture problems in meaningful and permanent ways.
-What are your top three objectives in office?
1. Continue with long term solutions for worker housing, such as STR reform, and public sector worker housing.
2. Fully resolve the sewer treatment plan issues, and address growth needs in our utilities.
3. Expand the quality and offerings of our parks, including bringing the proposed aquatic center to reality.
I am humbled by the trust and support the citizens of Driggs have given me the last eight years and look forward to serving you again as Mayor to Unify the Future of Driggs. I ask for your vote on November 2nd. For more information or to connect, please see my website at www.HyrumForDriggs.com.