Victor Mayor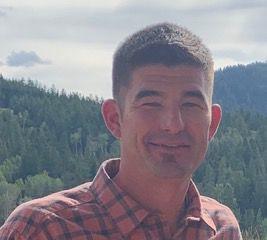 Occupation – Travel/Tech – Market Manager, Expedia Group
I get asked this all of the time. Each time that I do, I feel like I come up with a different reason, but at the core, it comes back to the fact that I care about my community. I enjoy living here, raising my daughter here, and I strongly believe that each of us has an obligation to give back when or where we can.
-What experience do you have that lends itself to public office?
I was first appointed to the Victor Planning and Zoning board by Mayor Smith where I served a 4-year term. During that time the City was working to adopt our new zoning code and land use development tools. I was also selected as a member of the Victor Urban Renewal Agency during the time of formation to fruition with the guidance and expertise of Tom Clark. This experience enabled me to represent the voices of our citizens, which then helps to identify what future development within the City of Victor may look like.
Once I was familiar with serving in public office and the workings of Victor, I felt it necessary to continue my commitment and desire to make an impact by running for Victor City Council. I was elected to City Council in 2016 and am proud of what we have accomplished these past four years. A new elementary school, establishing a foundation for design guidelines and identifying the need to update our comprehensive plan to help map our future, to name a few. Now that my seat is set to expire, I am ready to again continue my pursuit in the public sector by running for the Mayor.
-How do you view the role of mayor in Victor?
I view this as an important and special role. The City of Victor and its staff are in a great place, thanks to a lot of hard work from many. I believe it is the Mayor's role to continue this momentum, maintain the strong trust between elected officials and city staff, and to be honest and transparent with the citizens of this tight knit community. Open lines of communication and high level management are key to keeping a positive approach to our problem solving and efficiency. We must get to a place of being consistently proactive and not reactive. What we were able to accomplish as a city these past 4 years and most recently approve during this past budget cycle, was a huge step forward for this community.
-What are the unique challenges that face Victor?
I have mentioned this in the past, Victor is a special place, a unique place, so how do we keep it this way? As the world continues to grow and populations increase, we have to have the ability and bandwidth to shape that growth in a smart, thoughtful, and sustainable manner. We need to set a clear expectation, making sure that we are confident and capable of achieving our goals around that vision. With our community and the folks that make it up, I have no doubt we are in a good place. From design standards to commercial max square footage per developed lot, what is important to you? I encourage everyone to get involved, let your elected officials know how you feel about certain topics. Consistent engagement at the onset continues to be a challenge, but is necessary in shaping our future. Victor is a special brand, a place to call home, and a place to help guide and protect during growth.
-How do you think growth in Victor should be managed?
I think that we have already made tremendous steps in the right direction. For a city and staff the size of Victor, growth and growing pains can be tough. This is not an uncommon challenge and we are continually striving to position ourselves in the best possible way. Over the past 8 years we have implemented a great deal to help Victor grow and face the pain points of growth. In the next year we have prioritized updating our comp plan (big umbrella). This will allow us to think big and small as a staff and community, which will then enable us to be more efficient and proactive not only in day to day but long term as well. I have fought hard recently to reduce the max square footage on commercial development, which will encourage developers to bring business to the downtown core. Do not mistake this as anti development, rather as protecting our uniqueness and downtown corridor.
We need to be smart in the way we develop. The local community has made it clear that we do not want Victor to become "Everywhere America". As your mayor I would continue to work with city staff and the local community to make sure the correct policies and plans are put to action, and to ensure our unique and intimate hometown feel is maintained. Establishing a vision that continues well into the future.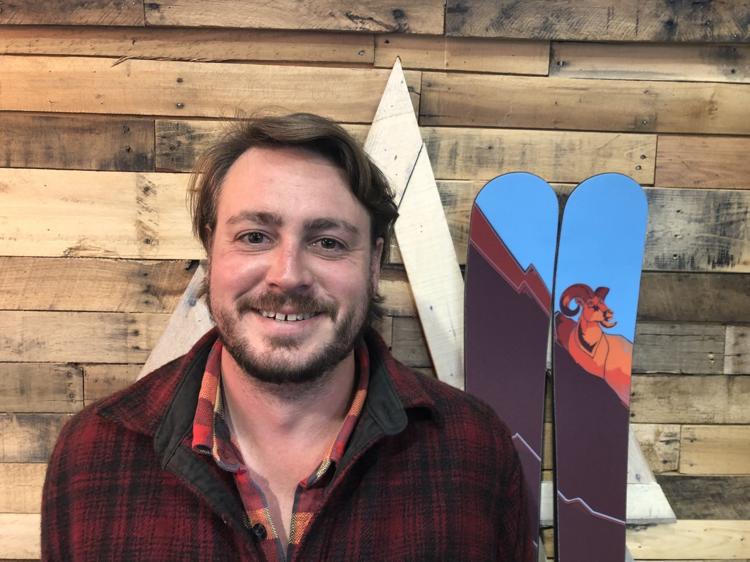 Occupation – Sego Ski Co. Co-Founder, CEO
First and foremost, I have a clear vision for the future of the city we choose to come home to. As a Victor business owner, I want to see steady economic development by enabling local businesses to grow, while also becoming a city that new businesses want to invest in. A community thrives where there is economic balance, and our current city structure doesn't allow the flexibility or affordability for businesses to settle here.
I believe in accountability, transparency, and a more democratic system. One change I would like to see would be moving from a strong mayor system to a weak mayor system. This shift would allow for a more collaborative and democratic approach to decision making, allowing all council members, along with the mayor, to manage the city with equal voice.
-What experience do you have that lends itself to public office?
I have had the privilege of serving on city council for the last four and a half years. As a result, I understand the interworking of the city, both its strengths and its challenges. This has giving me a clear vision for the future. As a business owner in the city of Victor, I regularly connect with citizens, businesses, and other community members on the current state of affairs of our city. I want to serve the people of Victor, I have the time and capacity to dedicate to the city, and I believe that a good leader is one that is present, approachable, and engaged.
-How do you view the role of mayor in Victor?
I look from a perspective of how political cogs can turn more effectively, positively impacting the direction for our community. I view the mayor as a collaborative member of the elected body. As a small community, it's essential that different voices and perspectives are part of the decision making process. Currently, the mayor (part-time) is the executive member with the ultimate control of the daily operations of the city. By creating a weak mayor system, we are bound to make more supported, thought out decisions.
-What are the unique challenges that face Victor?
I believe our greatest challenge is attracting and keeping businesses. We accept Victor as a bedroom community to Jackson, but strive to create sustainable jobs in Victor allowing more residents the option to avoid commuting. To accomplish this goal we need to be open to success and not shut down entrepreneurs who want to invest in or move to Victor. We also should work to stop or hamper current businesses from growing with overly burdensome regulations.
Effective management of city resources has been a reoccurring challenge, both human and infrastructure. I voted against the budget for fiscal year 2020. I felt the proposed expenditures were not fiscally responsible and may lead to un-needed future increases in water and sewer rates. City staff moved out of city hall this year in an unplanned move due to unsafe conditions. The current strong mayor system wasn't able to keep city hall habitable, I believe had a weak mayor system been in place we would not have had to move out of city hall.
-How do you think growth in Victor should be managed?
Responsibly and with community input. I believe in simple straightforward rules. We currently have a land use code as our guide for new development. Unfortunately the code wasn't built for Victor. It's why Teton Valley Auto Repair is no longer allowed to park cars on the adjacent lot, and why very little development has occurred in the core of our city in the past five years. We currently have an overly complicated and restrictive land use code that has discouraged business in the city of Victor. As mayor I would work to a more simple code and stop up-zoning parcels outside the downtown core.
Through this work I believe we can make Victor a more business friendly town where fewer of our citizens have to commute for work.
Victor City Council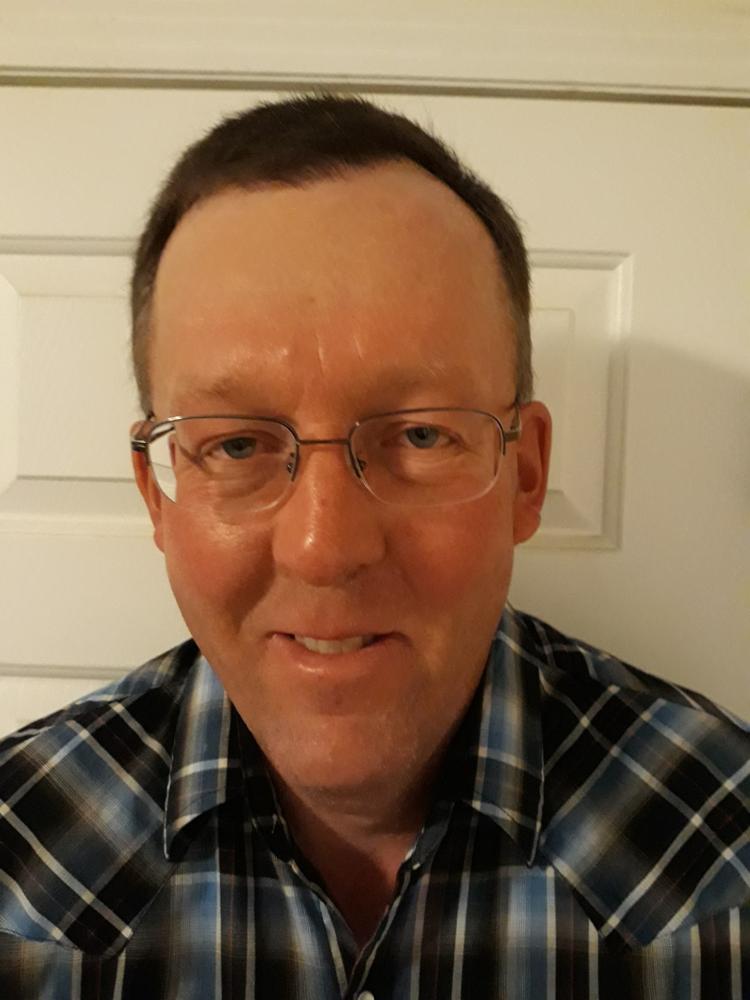 Occupation: Driver, Sales and Service Representative for Valley Wide Coop
What experience do you have that lends itself to public office?
I have served in various volunteer capacities in my church, which include Financial Clerk for many years, as well as a councilor in several presidencies. I currently serve as assistant scout master, and I am also the Financial Auditor for several wards in the Driggs, Idaho Stake.
I am a current member of the local EAA ( Experimental Aircraft Association) chapter, and have been heavily involved in the planning and execution of the annual Young Eagles Day held at the Driggs Airport in June. I have also served on the scholarship selection committee for the chapter.
While in high school, I was selected to participate in the Boys State Convention held at the State Capital in Boise, where I learned about how government works.
I have had a strong interest in serving my community for years, and I feel that now is the time for me to serve. Victor is facing many issues as we grow, and I would like to be a part of the process. I feel that I would bring integrity, trust and a voice with a listening ear to the council. I am running because I care deeply about our community and its citizens.
What are the unique challenges that face Victor?
One of the most obvious challenges is the growth that has occurred and will continue to occur. As we continue to grow, our infrastructure and business district need to grow responsibly in order to adequately meet the needs of the population. Bringing well thought out and planned development to Victor means more revenue for the city and an overall healthy economy for the city and its residents.
How do you think growth in Victor should be managed?
We need to be thinking of what Victor will look like in 20 years and be proactive in that planning process now, so that the future Victor will be something that everyone one can be proud of. We as a city need to be more open to development that will benefit our city now and in the future while still managing to be the Victor that we all have chosen to make our home.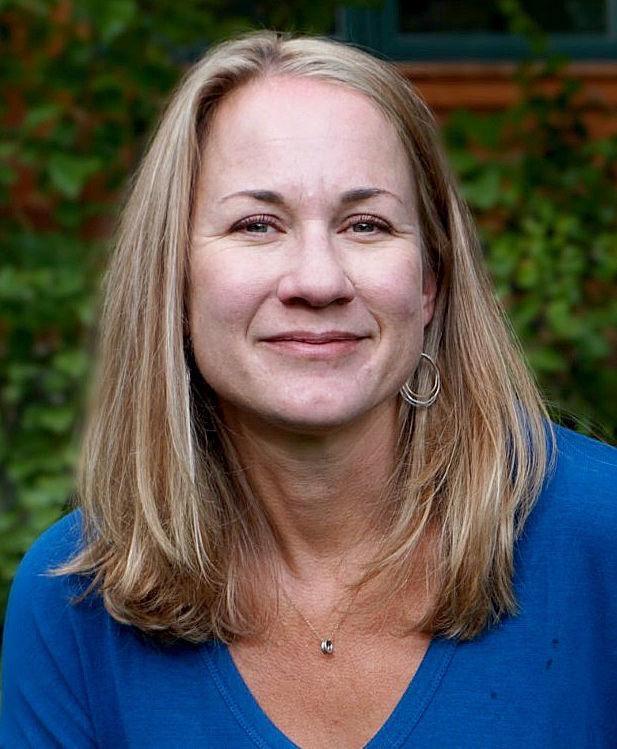 Occupation: First and foremost, I am a mom to two boys (ages 9 and 11). I taught high school math for 15 years and still enjoy tutoring and helping kids love math. I currently work for TravelStorysGPS in finance, human resources, and tour production.
What experience do you have that lends itself to public office?
I am organized, smart, thoughtful, and able to gather information and see both sides of an issue. I am a mathematician and experienced bookkeeper who understands budgeting processes. I was the vice-chair of the Teton Democratic Party, on the board of the Valley of the Tetons Library, and have worked in various roles for local candidates running for public office, including policy research and community engagement.
As a mother and homeowner in Victor, I care deeply about the future of my town and want to see it grow in a thoughtful way that benefits the people who live here rather than outside interests. I have dealt with our local government, and I know that it is difficult for residents to engage in decision-making processes for a variety of reasons. I want to offer open and honest leadership that is welcoming and accessible to all.
What are the unique challenges that face Victor?
Victor is a wonderful, friendly, small mountain town that we all know has been experiencing some growing pains — including traffic, cost of housing, and the threat of sprawl. In the coming year, we will have the opportunity to update Victor's Comprehensive Plan, which is a roadmap for the future of our town. It is an opportunity to come together and identify what is unique and special about Victor and outline policies that will protect the quality of life for everyone who lives here.
How do you think growth in Victor should be managed?
I would like to promote growth that focuses on our people and our unique place. We need to work toward maintaining our small town feel while providing opportunities for our residents and small businesses. Above all, Victor must be liveable. That means preserving our open spaces, fostering jobs with living wages, investigating affordable housing solutions, and ensuring Victor is walkable, bikeable, and sprawl-free into the future.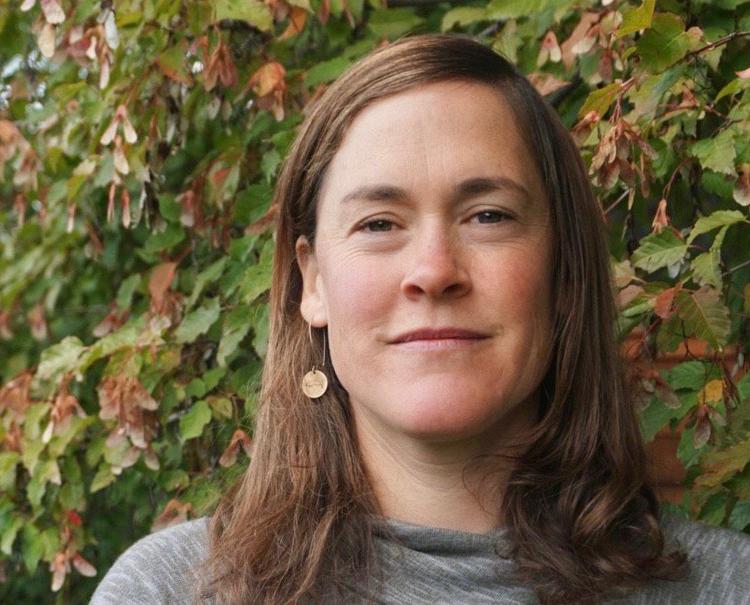 Occupation: I am a small, local business owner of Red House Flowers. I am also currently a baker and barista at Rise Coffee House. You might also find me teaching, serving food or coaching skiing.
What experience do you have that lends itself to public office?
I am fortunate to be a homeowner here in Victor going on 7 years, with 12 years of experience working for the community in the non-profit sector, primarily in social work and education. I learned the importance of staying mission-driven in my work: focusing on the shared values of the organization. I got to know adults and children from all parts of the community, and became familiar with their day-to-day challenges and perspectives, many of which were quite different from my own. This was important because it required me to be flexible in my thinking and shift gears when something wasn't working. I practice open and honest communication and believe they are at the core of all trusting relationships. Relationships are essential to the civic process, encouraging engagement and participation, which will be needed as Victor continues to grow.
Applications for zone changes in and around my Victor home inspired me to participate in city meetings and learn about the comprehensive plan and code, and how they relate to zoning. The process was as intriguing as it was frustrating, and inspired my run for city council. I think Victor is an incredibly special place and look forward to the opportunity to serve its people and preserve its unique character through the principles of smart growth.
What are the unique challenges that face Victor?
Growth and development require us to find the means and infrastructure necessary to support our diverse and growing community, while maintaining the unique small town character we all cherish. Leaders in this community must be able to balance an appreciation of the past and a thoughtful approach to inevitable change in our future.
How do you think growth in Victor should be managed?
We must prioritize cohesive and thoughtful planning that creates opportunities for individuals, families and businesses to succeed. This process of growth continues to require creative thinking that holds at its core the salient needs of a healthy and equitable community: economic opportunity for all, stable and affordable housing, high quality education, public services and infrastructure, and the health and safe keeping of both people and places that make our valley so special.