Idaho's citizen redistricting commission has moved several of the state's incumbent representatives and senators to new districts, which marks both potential positive and negative implications for some candidates' chances of re-election.
The Commission for Reapportionment adopted its final report Wednesday and the report has drawn scrutiny from several incumbent legislators who have been moved to new districts. Brandon Durst, a former state senator and representative, filed a lawsuit against the commission to challenge the map in the Idaho Supreme Court on Friday.
The new maps will take effect in the 2022 primary if they are upheld in court. The deadline to adopt the plan is Nov. 30.
One notable change with the redistricting in eastern Idaho involves the new District 35. The district is now comprised of Teton County, eastern Bonneville County, Caribou County, Bear Lake County and eastern Bannock County. District 28 Reps. Kevin Andrus, R-Lava Hot Springs; and Randy Armstrong, R-Inkom, are now in the same district as District 32 Reps. Marc Gibbs, R-Grace; and Chad Christensen, R-Iona.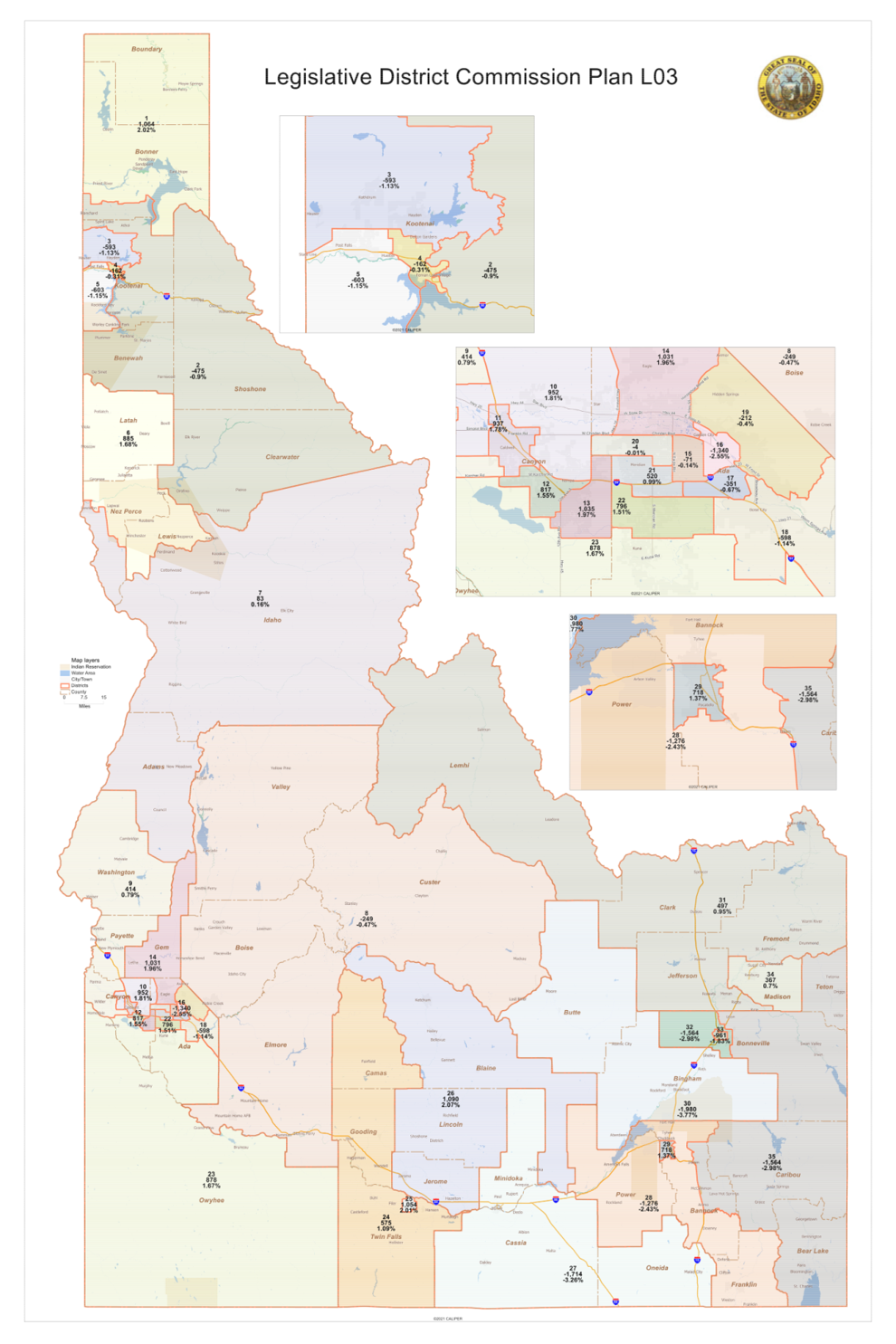 District 35 is one of three districts in the state (Districts 8 and 22) with four House incumbents under the commission's plan. Each of Idaho's 35 legislative districts has one senator and two House members.
Nathan Brown, a former Post Register legislative reporter, said he believes Christensen likely would be voted in as the District 35 representative because he handily beat his opponent Dave Radford in the four counties that would comprise the district during the 2020 primary election. Northern Bonneville County moving from District 34 to District 35 could also help Christensen secure votes among a more conservative population that previously played a large factor in electing Rep. Ron Nate, R-Rexburg, Brown said.
While Brown said he feels the new map could help Christensen's next campaign if it stands, Christensen said in a Wednesday Facebook post he was disappointed to lose Franklin County and Oneida County in his new legislative district.
"I have made lifelong friends throughout all of Legislative District 32 and I have made lifelong friends in Franklin and Oneida Counties. I have one more year serving Legislative District 32 and I will continue to serve you the best that I can. I will continue to serve you in a manner that honors and protects your God-given rights. That has been my number one priority as a legislator and that won't change," Christensen said in the post.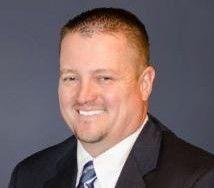 Other representatives are not pleased with the new legislative district lines, including Armstrong and Andrus. Both told the Post Register they intended to run for re-election for District 35 if the map holds.
"I think there was a lot of marijuana and other illegal drugs involved in the decision-making process. I don't know what these guys were thinking," Armstrong said of the new map.
Armstrong said he didn't understand why he was getting lumped in to represent voters near Idaho Falls when his main constituency is in Pocatello. He said the districts in the northern part of the state were much more well thought out and he felt redistricting committee members "drew random lines" in the southeastern part of the state in order to maintain 35 legislative districts.
Districts 28, 29 and 35 would represent Bannock County under the commission's plan. Armstrong said this is a "nightmare" for the county to figure out how it was going to handle elections. He said the county informed him it was going to cost the county an extra $100,000 every election to adjust to the three new districts.
"It just seems like nobody is going to be as well represented as they were before," Armstrong said.
Andrus shared similar feelings with Armstrong about the new legislative districts. He said it was going to take a lot of work to build up a new voter base with so many new constituents that he's unfamiliar with that live about two hours away from him, although he looks forward to meeting them.
"I don't know if the people are that different from the constituents I have currently," Andrus said. "I look forward to getting to know so many more great Idahoans."
Another district to watch is District 34, Brown said. Former District 34 Rep. Britt Raybould announced Wednesday she will run for the District 34B representative seat, challenging Nate.
Nate defeated Raybould by less than 300 votes in the 2020 election although Raybould beat Nate in Madison County by 155 votes. The redistricting map cuts off northern Bonneville County from District 34, which Brown said could turn the tide of the next election for Raybould since the more conservative base that helped elect Nate would now be a part of District 35.
"If I was Raybould, I would feel pretty good about challenging Ron Nate right now," Brown said.
While the new maps give legislators an idea of who they will be running against and the potential new voters they will have to win over, Brown said eastern Idaho, in particular, is a hard region to predict because voters have demonstrated they will vote for both moderate Republicans and far-right Republicans
"(Voters will) elect Chad Christensen but also elect Mark Gibbs (in the same district). They'll elect Ron Nate but then elect Doug Ricks. They'll elect Karey Hanks and also Rod Furniss," Brown said. "Campaigning is important. Meeting constituents and shaking their hands is still important."