City is seeking alternate locations 
The majority of the Driggs disc golf course will be temporarily defunct, the city announced in March, after the property owners decided to terminate the lease on the 8.5-acre lot that the city has been using as an extension of the 5th Street Park.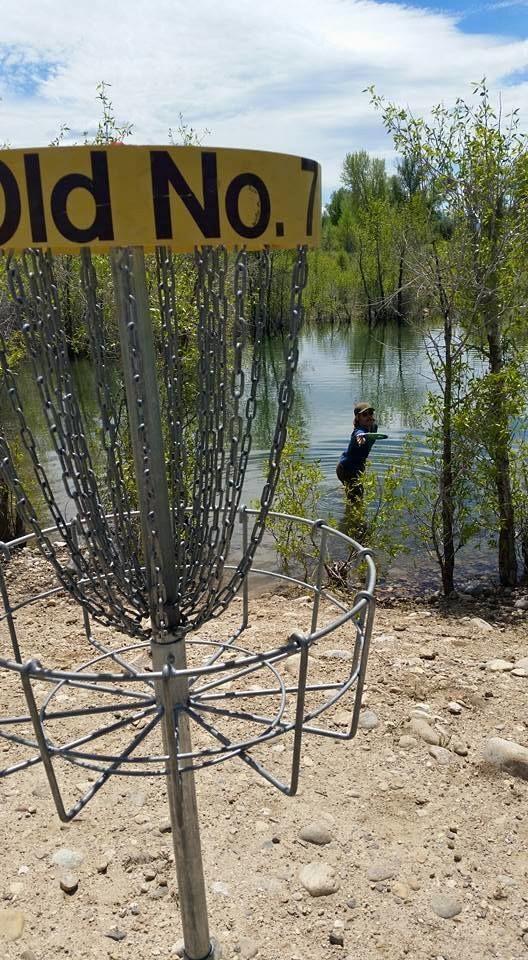 The disc golf course, designed by Karen and Jazz Russell and installed in 2003, has long been a haven for residents seeking convenient shoulder season recreation. The city leased the eastern 8.5 acres, which were once county-owned land and included a state gravel pit, essentially for free. In 2008 the property was auctioned off to Cottonwood Hollow, an LLC owned by Squeak Melehes and Deb and Dana Mackenzie, and the city continued its lease.
Melehes renegotiated the lease last spring and the city agreed to pay $125 per month so that the owners could recoup some of the property taxes they've paid on the vacant lot in the past decade.
Now Melehes plans to build a house on the southwest corner of the property, although he has expressed interest in donating two or three acres that comprise the old gravel pit, according to Driggs community development director Doug Self.
The city will be removing the disc golf baskets on the private property as soon as the snow melts and putting up signs discouraging trespassing on the short section of trail that winds through the trees at the back of the lot. The portions of the course that are on city property will remain for the time being, as other nearby options are explored.
The course could soon shift north. Ball Ventures, a real estate investment group in Idaho Falls, has stated it will donate the five acres of land on the corner of 5th and Little to the city as a future aquatic center site, and a nine-hole course could be established there as soon as early summer.
Self said there is also the possibility of a larger 18-hole course on the former Teton County landfill site, off Cemetery Road adjacent to the newly-established Teton Regional Land Trust conservation easement next to Teton Creek. A disc golf course on a reclaimed landfill is not unusual; for instance, the Freeman Park course in Idaho Falls is situated on an old garbage dump.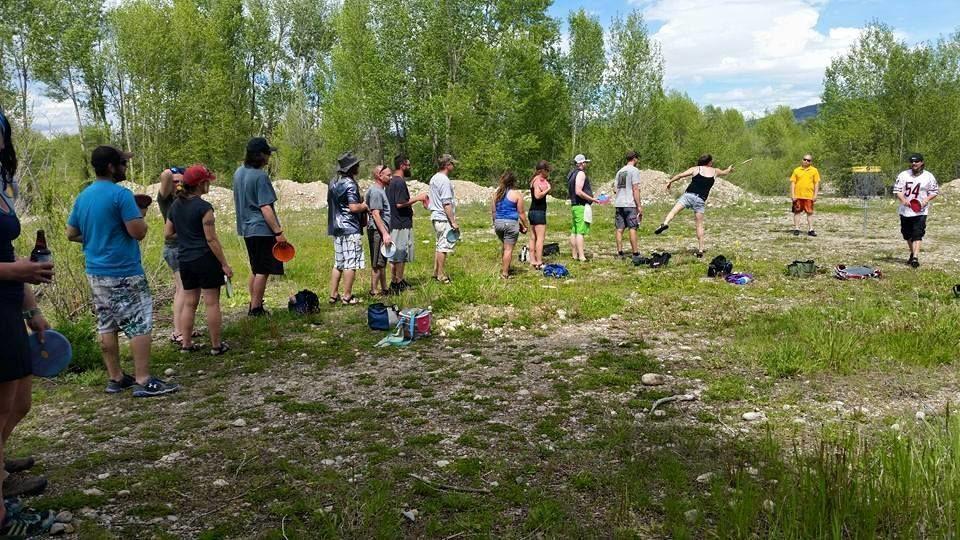 "The City recognizes the importance of the disc golf course to the community and will be working hard to transition to a new course as quickly as possible," Self wrote in an email to the TVN. "The City also greatly appreciates the generous lease that Squeak Melehes and Dana and Deb MacKenzie provided for the course in the past."