Joselin Matkins, the executive director of the Teton Regional Land Trust and a highly involved and beloved Teton Valley community member, passed away on Friday afternoon.
The Teton County Coroner's Office ruled that her death was a suicide.
Matkins, 42, was a southeast Idaho native who left a lasting impact on conservation in the region, first leading the young Sagebrush Steppe Land Trust in Pocatello, then moving in 2013 to Teton Valley to work for and then direct the Teton Regional Land Trust. She served on several other nonprofit boards, including Teton County Idaho Search & Rescue, and had also volunteered as a SAR team member in the past. She received the 2020 Dawn Banks Nonprofit Leadership Award during the Tin Cup Challenge, a symbol of her extensive collaboration with other organizations on ambitious local and regional conservation projects. When she wasn't watching sandhill cranes or inventorying land for conservation easements, she enjoyed mountain biking, boating, and skiing.
Matkins departed her Tetonia home for a bike ride on the morning of Jan. 8, the Teton County Sheriff's Office reported. Her partner became concerned for her welfare after around an hour and a half and called the sheriff's office for assistance in locating her. By mid-afternoon Teton County Idaho Search & Rescue had mobilized and began sending out small teams to comb over the many neighborhoods of north Alta and east Tetonia as well as the nearby public land access points.
An hours-long search of the northern corner of the valley that involved most of SAR's manpower as well as Air Idaho Rescue finally yielded the discovery of Matkins on private property in the North Leigh area.
Her body was found at around 6:55 p.m. by SAR crew members, who alerted the sheriff's office immediately. Officers responded and investigated the scene before recovering the body.
"We are very appreciative of SAR and their efforts," said TCSO public information officer Mitch Golden.
The TRLT released a statement on Saturday about the stunning loss and in the email, founding director Michael Whitfield, a mentor and friend to Matkins, shared a memory of his last outing with her:
"Last Saturday, Jan. 2, Joselin, Katie Cecil Fisk, and I skied along Teton River together for the annual Christmas bird count. About a mile into our ski Joselin got a call she had to take. For the next half-hour she was negotiating as the snow fell around us, working the phone on a conservation deal, as Katie and I moved ahead to glass for birds. We skied together for almost five hours along a reach of the river that has almost entirely been conserved through the work of the Land Trust, your Land Trust. Later as Joselin drove me to my car, she seemed particularly introspective, even somber. She spoke of her love for the valley, for the valley's wild nature, and of her concern for the future of nature in our rapidly changing world. Despite that deep concern for global threats, Joselin spoke of her 'all in' commitment to doing all she could for nature here in Teton Valley and the Upper Snake Region. As she left a weary me at my vehicle, Joselin was off to take dinner to a seriously ill friend, thinking of another despite that long slog of a ski. I cannot fathom that we will not do any more of those skis or share those talks."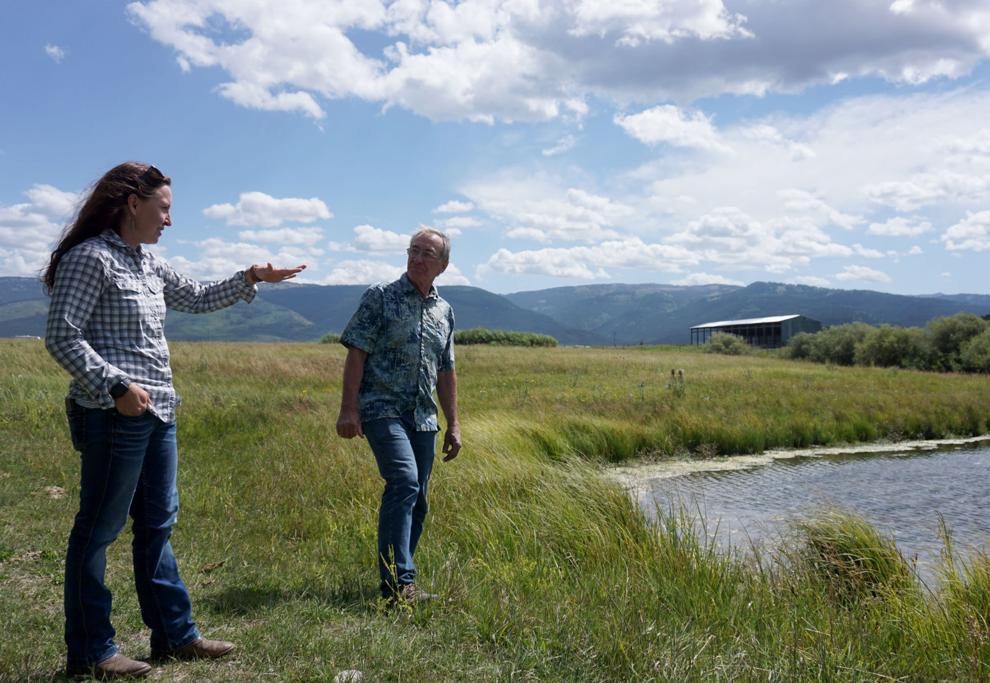 The National Suicide Prevention Lifeline is a hotline for individuals in crisis or for those looking to help someone else. To speak with a certified listener, call 1-800-273-8255. The Teton Valley Mental Health Coalition's Community Counseling Program offers free counseling sessions for local residents in need. Visit tetonvalleymentalhealth.com for more information.