New Victor Vet owner is old hand with animals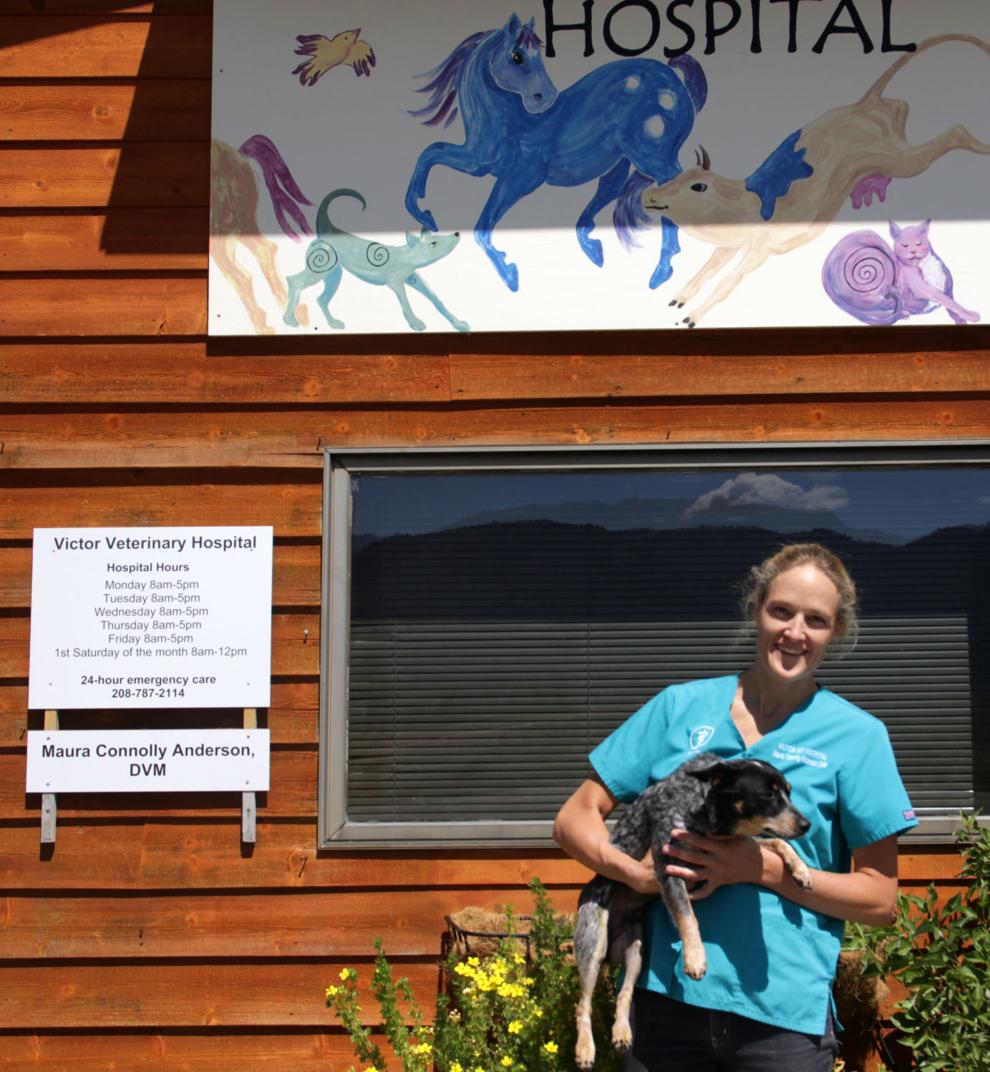 Dr. Maura Connolly Anderson has worked as a veterinarian for 15 years all over Idaho, Wyoming, and Montana, and is now the owner of Victor Veterinary Hospital.
Anderson does it all: small animal care, small animal emergencies, livestock care, small ruminants like goats, alpacas, and sheep, and wildlife projects with beavers, wolverines, and mountain lions.
"It's definitely not a money making part of the job," she said about wildlife projects. "It's more like you get to use being a vet to get to do cool stuff."
When scientists are studying wildlife such as wolverines, they need a vet to help with trapping, supplying drugs, and monitoring anesthesia. It helps if the vet can hike or ski out to the animal's habitat, which plays right to Anderson's strengths. (She and her husband regularly win the Teton Ogre Adventure Race because of their navigational ability and endurance.)
Anderson is one of the vets for the Pedigree Stage Stop, the largest sled dog stage race in the lower 48.
"You have to do a sports physical on all 300 dogs before they race," she said.
She also enjoys paying calls to farms and ranches, and seeks out herd health work. She describes those days as "job satisfaction days"; days that might not net the clinic much money, but can make or break a rancher's year.
She said working with the local organic goat and dairy cow farms is an interesting challenge because livestock must be treated according to strict organic regulations: no antibiotics, no medications, only natural remedies.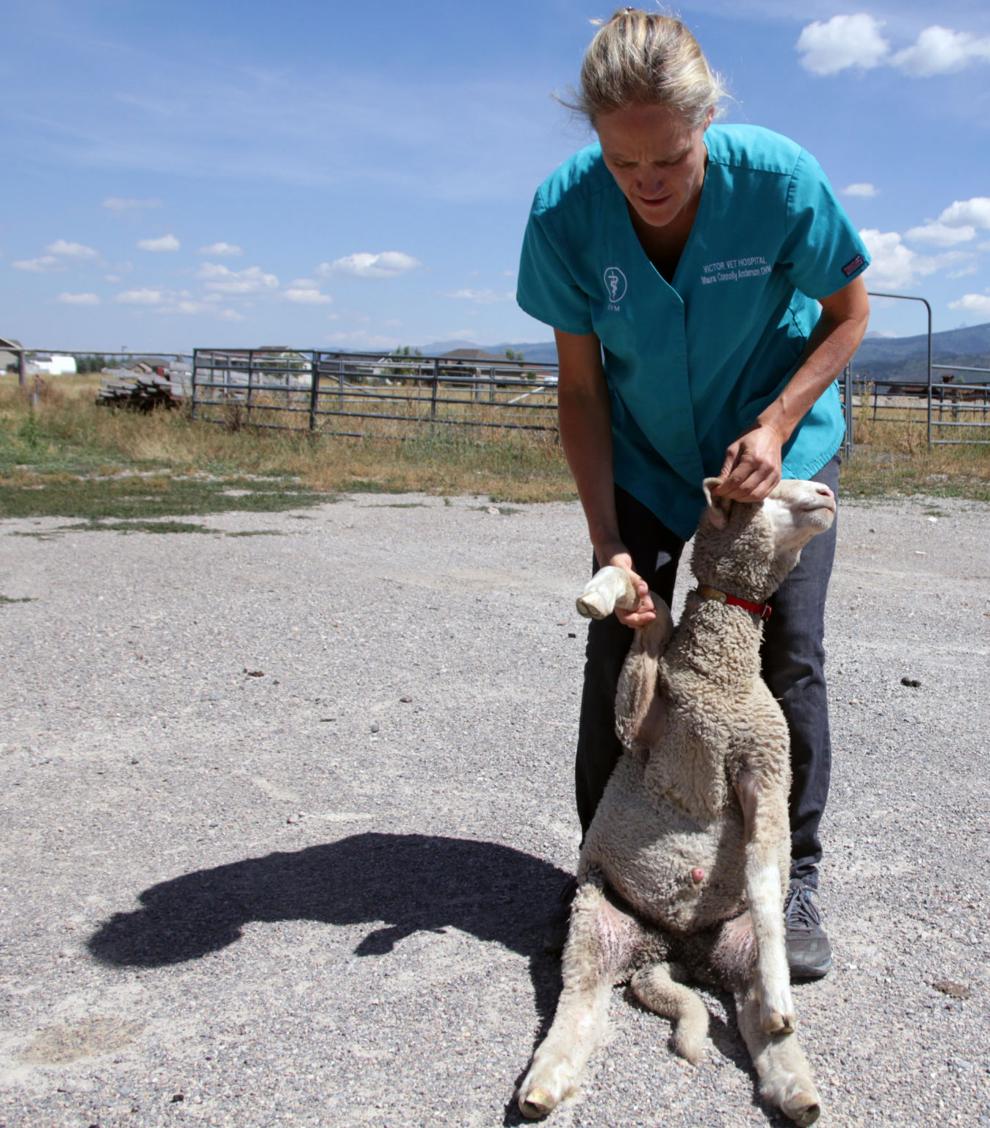 Anderson worked at the Victor Veterinary Hospital for around seven years before buying the practice from Dr. Jane Linville this spring.
"Jane was ready to be done. I always said I'd be ready to buy a practice when my kids were in school. So the timing worked well for both of us," said Anderson.
Linville still puts in one day a week at the clinic to give Anderson a breather.
"I'm still trying to be a mountain biker with two small children," she said with a laugh. "I'm really lucky that I have good people that work here, so I just get to be the doctor. I don't have to do too much managing."
Since taking over, Anderson has done some reorganization and revamping, and brought in modern medications and painkillers. She said the experience and availability her staff offers is their biggest advantage in a valley with several veterinarians.
"The staff here is great," she said. "Everyone is committed to doing a really good job, communicating with people, working with people on price but still providing the very best care possible."
In her time in the region, Anderson said she's built good relationships with specialists and often makes referrals. Victor Vet also does free spaying and neutering for feral cats, and shares the duty of answering after-hours and emergency calls with Driggs Veterinary Clinic.
She said her friends who work as vets in cities are envious of the cases that come through her doors.
"Working in Teton Valley is so much more exciting and fun," she explained. "You see so many things."
Teton Valley residents travel a lot with their pets, which makes diagnoses a challenge. Tourists also bring with them unusual strains of influenza and kennel cough, which the clinic works to stay ahead of by offering new vaccinations.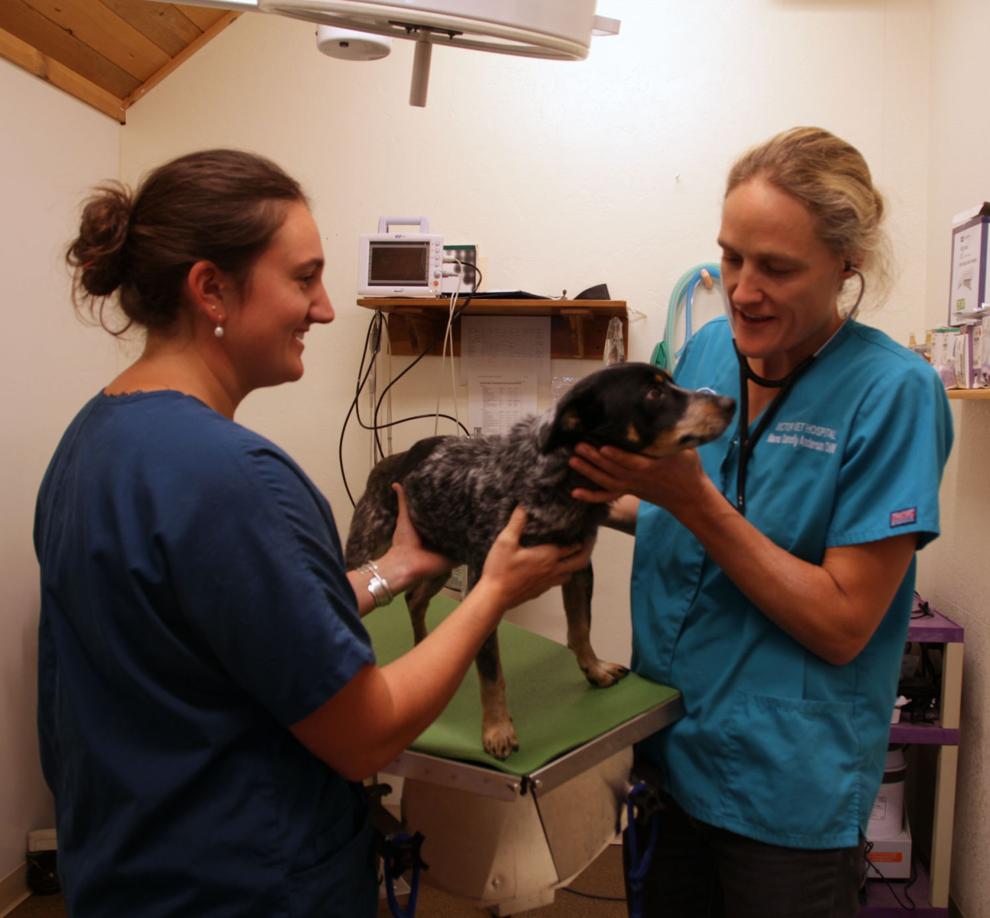 In the summer the most common ailment the clinic sees is grass seeds in dogs' ears and eyes; in winter it's ski cuts.
"Pets are also people's best friends, they're not just house pets. They're ski partners and bike partners and everything," said Anderson. "Same for horses. They're not just stock."