You may have heard the expression, "to have a field day."
Most people know basically that it means to be able to do something that you enjoy a great deal. Members of the American Brabant Association traveled from around the country this weekend to gather on a ranch in Teton Valley to have a field day, in more ways than one. They were joined by plenty of nonmembers who had a blast too.
It was clear that the people who gathered on AJ Woolstenhulme's ranch south of Driggs, which he owns with his dad Lance, enjoyed their work a great deal, but it was also a field day in a literal sense. They cut, raked and stacked hay the way ranchers have done in Teton Valley for generations.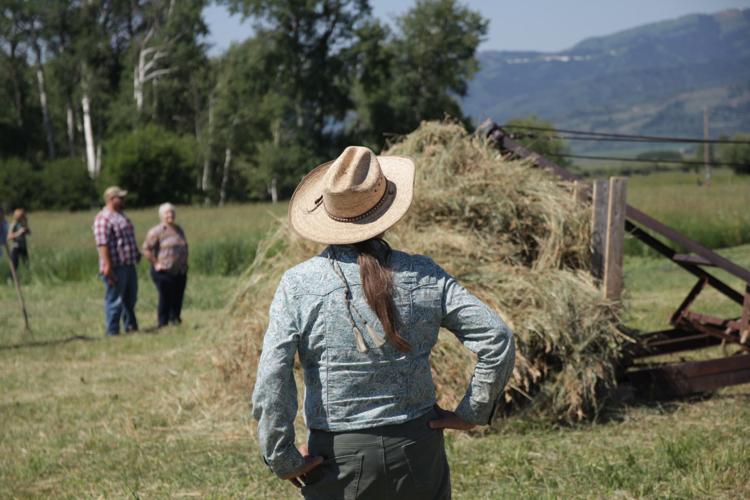 "In today's society it's therapeutic to go back to the older ways," said Ruth Woolstenhulme, who lives in Bear Lake, Idaho.
Her husband Daryl Woolstenhulme and AJ are descended from William Woolstenhulme, who, along with his brother James, came to the West from England generations ago. In AJ's case, his children will be the seventh generation in the valley and the sixth on this land.
AJ's horses Hal and Rueben are actually named after his grandfather and great-grandfather, "who lived and died right here."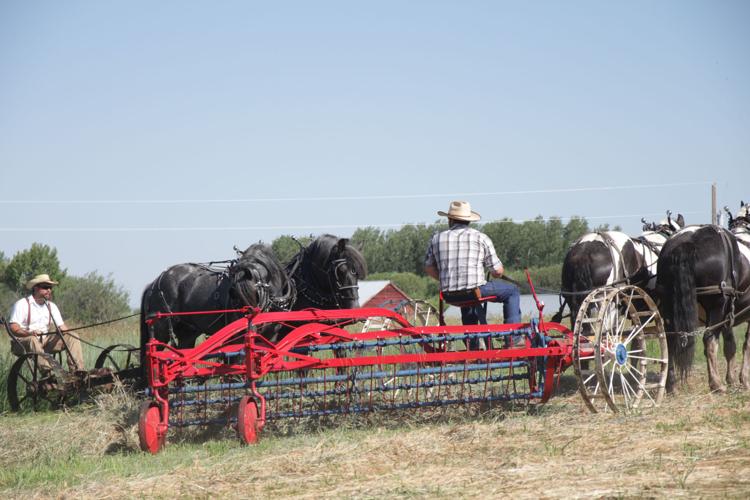 In the Teton Valley Museum you can find references to Lizzie Murphy, who was the first baby born in the valley to a pioneer family. After she was married, she became Lizzie Woolstehulme.
Now, Daryl and Ruth still run their ranch almost entirely on horsepower. AJ said that Daryl has been a mentor for him and a driving force behind reviving the skills and techniques needed to harvest hay with horses.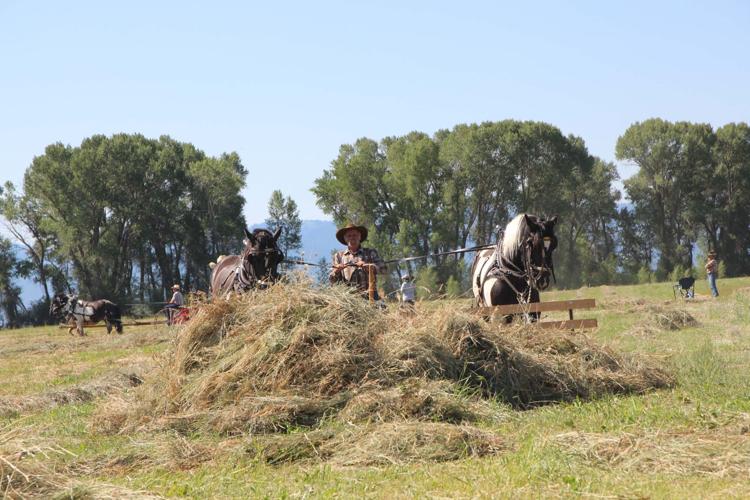 The people gathered on the ranch from Iowa, Washington, Oregon, New Mexico and parts in between, were there as part of the American Brabant Association Field Day as well as interested passersby who found a hidden piece of American history.
A Brabant is a specific breed of workhorse from a region in Belgium. The members of the group know that it's hard to appreciate a workhorse if it's just standing in a field grazing.
"It is a chance to use our horse for what they're meant for," said Sue Jorgensen, who came from Washington for the field day.
Along with their animals, the members of the Brabant Association brought chuck wagons, hay mowers, bull rakes, timber saws, bailers and the most spectacular piece of equipment on display that day, an overshot stacker.
Dave Genetti brought his spotted drafts from Ririe along with a McCormick- Deering mower and side delivery rake, which he restored and painted the original red and blue.
He also brought along a chuck wagon, which in a way started him down the path training a team of workhorses, along with a wish of his father's.
"He always wanted to have a team and go on a wagon train," Genetti said. "That was his big dream."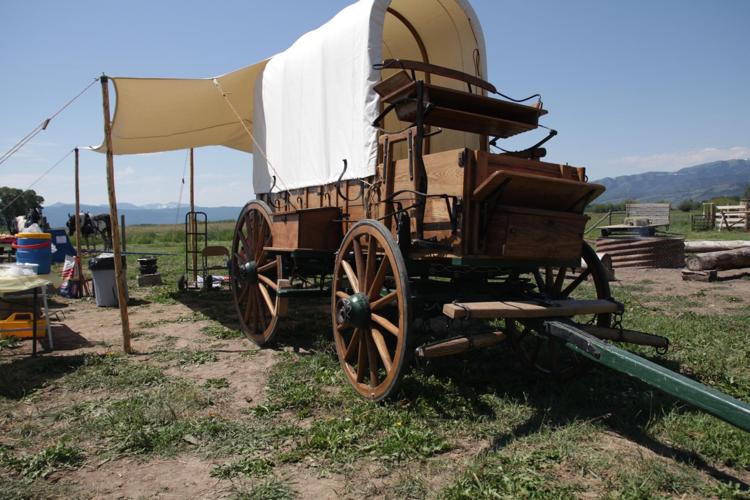 If he was going to get workhorses, he said, he didn't want them to be showpieces.
"That started it all," said Genetti. "Then I thought I had them and was going to feed them, I was going to make them work."
Those in attendance marveled at the different pieces of equipment, but the horses were literally the driving force behind it all. Marvin Brisk from Halfway, Oregon brought a horse-powered timber saw with him and back on his ranch has just about every different kind of piece of horse-powered equipment he could find.
Brisk said that before steam engines, and then internal combustion engines, horses were what provided power for the early settlers on the frontier. While a steam engine was bulky and expensive, horses could grind grain and run saw mills in remote places like Teton Valley.
"This is really what started it all," he said.
Horses were vital to life on early ranches, Ruth Woolstenhulme said, which meant people worked along side them, treating them with respect.
"They're well-cared for because we're so thankful for what they do to help our lives," she said.
Two of the pieces of equipment on display for the day had been used on the family ranch decades ago.
Janelle Murdock-Ure, Woolstenhulme's grandmother, grew up on the land that AJ now owns. The land was preserved but some of the more traditional equipment hadn't been used in some time. With a good amount of hard work AJ and Lance restored the bull rake and overshot stacker when they bought the ranch together.
"We're just trying to breathe life into the place," AJ Woolstenhulme said.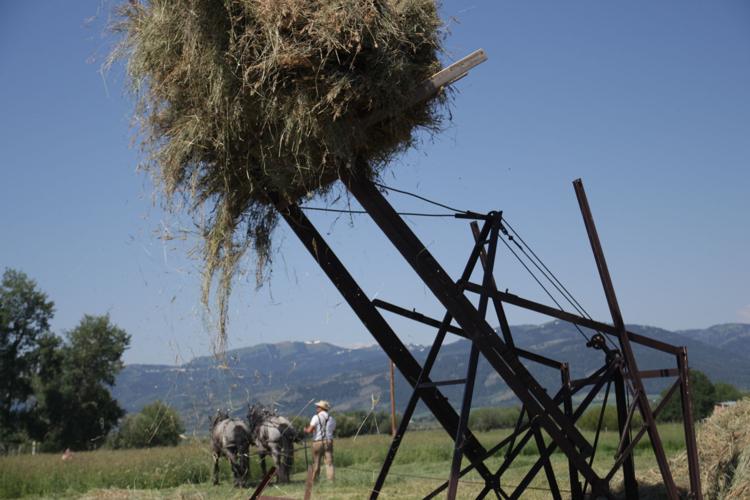 Murdock-Ure and her family used those exact same pieces of equipment when she was a girl. She drove a dump-rake herself and stacked hay with the overshot. She remembers the family working the ground and seeing handfuls of obsidian shining in the dirt, which the kids would collect.
Murdock-Ure said that the horses were the way to make a certain way of life possible, and though it was hard work it had its benefits.
"It's just life, it is what it is," she said. " It makes for strong women."