Assuming the event isn't canceled, local kids Kinley and Remy Baler and Davis and Max Daniels will be competing at the MX Sports Amateur National Motocross Championship at Loretta Lynn's Ranch in Tennessee in August.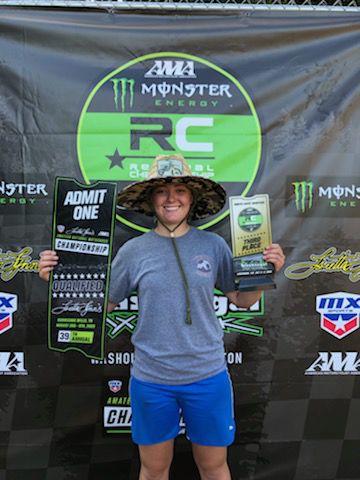 The Daniels family thought their race season was over before it had started, thanks to COVID, but while some early races were canceled, Leilani and Dan and their three sons Davis, Luke, and Max have spent the last two months traveling, cramming what's usually three months of racing into eight weekends.
There are usually area qualifying races and regional qualifiers before motocross nationals, but the event organizer switched to a "super regional" model to compress the racing calendar and host larger events when it was safe to do so. As a result, each youth class was enormous, said Leilani.
"Everyone was really good about social distancing and sanitation, but there were kids coming from all over the country to race the super regionals," she said.
Davis, age 11, was the first of the brothers to qualify for nationals at Loretta's, placing third at Pala, California, in the 65cc class in June. Then Max, 9, qualified with a fourth place finish in the 51cc class over the 4th of July weekend in Washougal, Washington. Max's twin brother Luke was recovering from a broken collarbone he had sustained when another rider ran into him at a race in Utah, but Luke still managed to pull off an eighth place finish at Washougal in the 65cc class. He's on the alternate list for Loretta's.
"It requires so much dedication from the boys," said their dad Dan. "They're competing against homeschooled kids who have tracks in their backyard and already are sponsored by big brands. The boys have put so much time and work into it to be at that level."
Kinley Baler, 18, who just graduated from Teton High, claimed a podium spot and her second national bid (she qualified in 2016) with a third place finish in the women's class at Washougal, while her younger brother Remy, 15, took fourth in 125cc at Pala. The youngest Baler, Wylie, is also a talented rider⁠—he qualified for nationals at age 6, although his mom Anna says he prefers riding his scooter and jumping his bikes. None of the Balers are single-minded in their pursuits; Kinley played soccer and softball for THS, and Remy races mountain bikes and placed third at state this year in wrestling.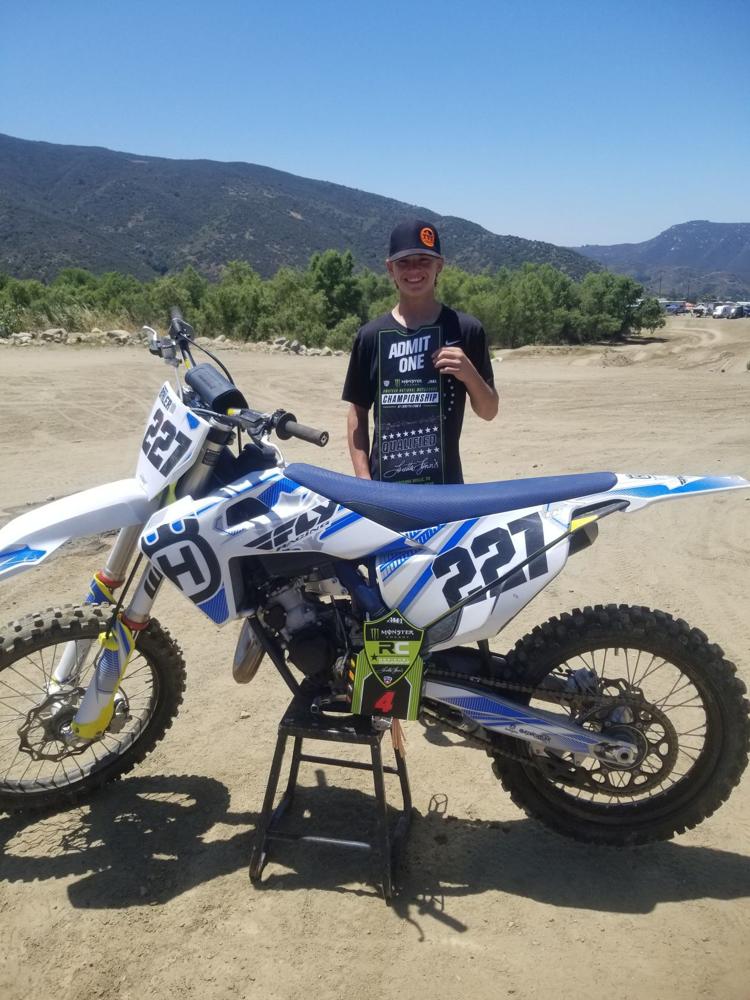 There's no breather for the Daniels family between now and Loretta's; they'll race in Idaho and Utah before leaving for Tennessee.
"It's pretty intense," Leilani said. Not to mention expensive. Normally she and the boys sell T-Rex Moto-X branded hats and shirts at valley craft fairs to cover racing costs. Unfortunately, with the biggest fair in Victor canceled, the family hasn't been raising money that way, although their apparel is still available for sale at trexmotox.com and at the Driggs liquor store.
In the mean time, Dan Daniels has been working to develop T-Rex Billet Throttles. Smaller KTM and Cobra bikes have an issue with the throttle assembly breaking off, which is expensive and can cause safety problems, Dan explained. He found a manufacturer to make anodized aluminum throttles that are almost unbreakable, safer, smoother, and less fatiguing for kids.
"They're pretty cool and they sell at a reasonable price, so we're hoping that will take off," Leilani said about the throttles. Dan added that he usually sells around ten on a race weekend, just through word of mouth.
Loretta's will go from Aug. 3-8, COVID dependent. This will be the Daniels boys' third time attending the race; they took last year off because they were competing on bigger bikes.
"It's crazy to have four valley kids qualify for nationals," Leilani said. "We don't have a crystal ball but as of today, it looks like it's happening."