DNA technology and dogged police work earn conviction
The sexual assault was unlike any other that the Teton County Sheriff's Office had encountered in recent history. The assailant was unknown, the crime heinous and under the cover of darkness in a public space. The community as a whole grappled with the weight of the attack, which nearly killed the victim, in a town where families, neighbors and friends walk freely without fear of the unknown.
"This was the first case with an unknown suspect that committed such violent act," said Teton County Detective Sergeant Andrew Foster, who responded to the Aug. 4, 2017 911 call with Deputy Andrew Sewell. "When I met the victim, we sat at St John's [Hospital in Jackson]. It was tough to not have answers for her. That was the start," he said. "That the spark and I was going to solve this case."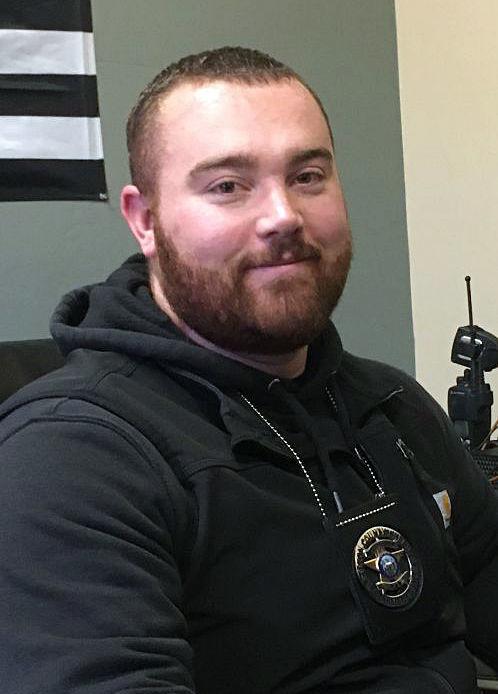 "This was a major case," said Sheriff Tony Liford, who likened the crime to that of Erik Ohlson, who was found guilty in 2019 of murdering his ex-girlfriend in Driggs. "A major case, in police speak is serious, unusual. Luckily for this county this was an unusual case. Our guys know how important a case like this is. Most of these guys live here, it's their home. We don't like criminals and when someone does something horrid, we will use everything available to us. It's about the job getting done."
For the survivor of the assault, hope in justice felt unknown and far away in 2017.
"There is always a little bit of hope for a victim, and I hate calling myself a victim," said the survivor to the Teton Valley News this week. "During the whole [investigation] people were angry that probably nothing was going to come of it. I don't know how you have a whole lot of hope from an experience like that when you have nothing to go off of."
And yet.
"I believed in Andrew [Foster] and his passion and his determination," said the survivor. "He wanted to catch this person. I never had any amount of faith in the system, but I wanted to give them [the sheriff's office] as much as I could."
Unbeknownst to Foster and others at that time in 2017, was just how big the community was outside of Teton Valley who wanted the same: to get the job done.
Chasing a ghost
Foster has been with the Teton County Sheriff's Office for six years after having graduated from Idaho State University Law Enforcement Academy and before that, a 2011 graduate of Teton High School. This is his first job out of the Academy, and he was three months into serving as a detective when he was assigned his first major case, the 2017 rape in Victor City Park.
Foster got to work. The first year of the investigation in 2018 was tedious. He would call the victim and give an update: Nothing. No leads. No breaks. No movement.
The assailant's DNA was not in any criminal databases. Foster worked his case up and down the Rocky Mountains, looking for cases that matched the August 2017 rape. He shared everything he had with other law enforcement outfits only to come up empty handed.
"I was always looking for the suspect," Foster said. "I would be out for lunch and I would be looking for him. I exhausted everything from testing registered sex offenders to verifying that sex offenders were within code, to following every lead."
Still, nothing.
But, Foster continued to called the survivor with updates. The days wore on to weeks, and months. No leads in Utah. Colorado, Wyoming, Montana.
"He would give me the details," said the survivor of those calls updating her on the progress. "To me it was difficult for him to say we don't have anything. He wanted to catch this person. [Foster] was transparent about his process and that honesty gave me a little more hope. It felt like he was trying."
Piecing the puzzle together
Colleen Fitzpatrick has a doctorate in physics and a passion for genealogy that was first piqued as a teenager tracing her family's histories. She pursued genealogy as her life's work, evolving as the DNA technology evolved. Her passion branched out. While she worked with adoptees, parents whose children had gone missing, family members who were looking for lost loved ones, her work grew to cover cold cases.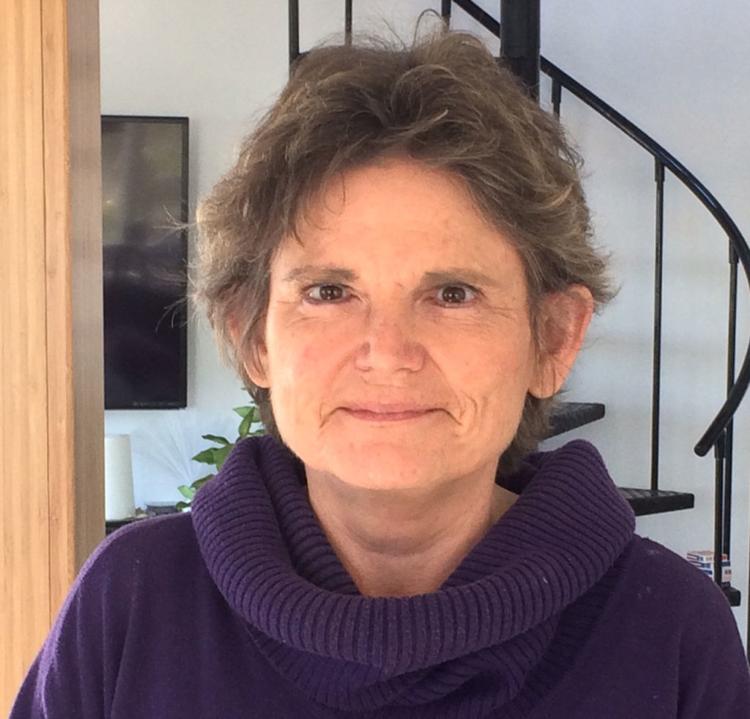 "I'm a scientist, that's how I think of things, scientifically," Fitzpatrick told the Teton Valley News last week. "I'm using that intelligence for good, to solve a puzzle, but not just a crossword puzzle."
Her company is Identifinders International and they have quietly earned a reputation for cracking cases including assisting in the capture of the 2014 Phoenix's Canal Killer, narrowing 2,000 suspects down to five. The accused is currently facing the death penalty.
"There is no such thing as closure," she continued about the results her work produces. "I bring resolution, information and release so they [the victim] can let go and go forward. The hope is that they regain their own lives so they can deal with the truth and not just wonder."
Fitzpatrick received a call from Foster almost two years to the day of the Victor assault.
"We get a variety of cases, from rape cases to abandoned children and babies, homicides," said Fitzpatrick. "But, this one, I felt, was special. It was a young girl. She needs help and it's urgent. We can relate to her distress."
Fitzpatrick was Foster's third call in a series of calls for help at the start of 2019. His first call was to a DNA testing company in Virginia and then to the Rocky Mountain Information Network in which Foster applied for grants to help pay for the additional testing. With each analysis came just a little more information such as the suspect's ethnicity, which was Caucasian.
But still, it was just not enough when Foster took that new information and ran it through countless more databases.
Foster sent Fitzpatrick everything he had on the case, a rare form of information sharing for Fitzpatrick who said it was important to see the whole picture of what her team would be working toward.
They got to work in a process that transcends the basic problem solving skills. Running the data, Fitzpatrick and her small army of brilliant volunteers get back a list of DNA cousins. She used autosomal SNP testing as that type of DNA testing covers all lines of a family. 
And now the genealogy begins, sourcing information from vast databases.
"We take the top 20 lists of DNA cousins and we start building family trees for each one of these people," said Fitzpatrick.
That's right, 20 family trees, 869 people to narrow down from the matching DNA from Foster's files.
"As we build them, we start to see the trees connect," she continued. "As you build, the trees start clicking together. The connections on the trees are important. In a perfect case, you will find those 20 trees fall into two groups."
It just so happened that this particular case was perfect.
"You want to find someone in the first tree who is married to someone from the second tree," she explained. "Once you find that couple, the children will be related to 'the person.' Everything is really out of focus at first, and then you start focusing in and it starts to become clear."
The trees split into two trees in this case and from there, Fitzpatrick found the two people from the two trees who married and had offspring. Three sisters and three brothers in this case. The sisters were not considered suspects. Fitzpatrick then emailed Foster with the names of the three brothers.
It took her and her team less than two days to get back to Foster.
The hunt 
Of the two of the three brothers, one rose to the top as the most likely suspect. Part of that narrowing down was based on the victim's reporting. Foster knew that Chet Neilson was the one who committed the crime. Still, Foster would have to wait.
"I wanted to drive to his house that morning and arrest him before he even got up for work," said Foster of finding out who Neilson was.
But he needed direct evidence from Neilson.
Working in teams of seven and eight, Foster put Neilson on 24-hour surveillance. Madison, Fremont and Teton Counties, along with the Idaho State Police, watched Neilson from the time he left for work in his St. Anthony home and made the drive to his landscaping gig in Teton County. The teams watched and waited.
"He was all over the valley," said Foster.
Neilson was working jobs for a local landscaping company, moving in and out of homes in the valley.
One day, one of the agents on the case saw Neilson throw a piece of chewing tobacco out of his mouth. That was the piece of DNA thrown mindlessly to the ground that would connect all the pieces of the puzzle.
"We waited for him to leave the scene and I put on a latex glove and picked it up," said Foster with a smile on his face.
"And that was it," said Liford.
Idaho State Police in Boise told Foster how to handle the evidence. The chew needed to dry out for the night. The next morning, Liford told Foster to take the evidence to the Boise lab himself.
It was almost beyond a shadow of a doubt. ISP reported that there was a 0.163 "octillion" percent that it might not be Neilson, a billion, of a billion of another billion in one chance that it couldn't be Neilson.
The number looks like this: 0.000,000,000,000,000,000,000,000,000,163. 
"I had to take a few deep breaths not to go and arrest him at that moment in St. Anthony," said Foster. "So the surveillance continued."
The arrest
With the Idaho State Police and Madison County Sheriff's Office following Neilson into Teton County in late August 2019, Deputy Sewell pulled him over just north of Driggs. Foster was waiting back at the sheriff's office.
Sewell made the arrest and Liford said it was like watching air coming out of a balloon — Neilson was resigned to the arrest. Back at the sheriff's office, sitting in front of Foster who read him his rights, Neilson asked for a lawyer and the interview was done.
After that, he and Deputy Sewell jumped in a police vehicle and drove to the survivor's home and told her in person that Neilson had been arrested.
The survivor was home, the first one up in the morning. Her cousin was visiting that week and they were going to have some mountain adventures that day.
When Foster told her that the office had made an arrest, she was quiet.
"I was shocked," she said. "It took a few minutes to process. I was just kind of quiet and taking it all in and wondering what the next steps were."
Foster offered to tell her who he arrested and to show her a picture, but she wasn't ready for that kind of information. The arrest was enough for the moment.
"As soon as they left, my cousin came out and I was on the phone with my mom and I completely broke down," she said. "It was nice having my cousin there because she's a sister to me. Her embrace was comforting."
Her words
For the survivor of the assault, the next steps felt daunting at times. Despite traveling the world and often solo across oceans, the court system felt foreign and overwhelming. Did she need a lawyer? Who was Billie Siddoway? How many times would she need to relive that moment in 2017? If there was a trial, what would the next five years of her life look like?
She credits her support system, her friends and family, for helping her walk the mapless landscape of the legal system. In the new era of MeToo, she was not initially ready to be a voice for others, or a model of some sort for how to respond after a sex assault. But that would change.
"I wanted to fight, I wanted to push through," she said of life after the assault. "That strength came from friends and family. I'm lucky to be surrounded by so many passionate people who want to see something right be done. There is no other place I can think that I would find that kind of strength."
She agrees that she has changed, but refused to allow an event like this to stop her from pursuing life. A short time after the assault, she attended two weddings of friends overseas, traveling by herself.
"I was not going to miss those weddings just because this asshole did what he did to me," she said. "I knew I didn't have anything to be scared of. I traveled before and I knew I would meet up with my friends, but you can be gun shy after an event like that. That was big for me, knowing I was going to live my life."
Ultimately, it was her understanding of her own strength that was perhaps the biggest change she recognized in herself.
"The fact that people say that I'm strong, I don't feel strong," she said. "I just want the truth out there and I'm not gong to stand down. I want make sure justice has been dealt because that's part of my healing process. I want people to know that the victim in this case is willing to fight for other people. I found that strength through this process."
Post-script
Last Tuesday, Chet Neilson was handed a 15-year prison sentence by District Court Judge Steven Boyce after pleading guilt to felony rape. It wasn't the sentencing that emotionally moved Foster while he sat next to the deputy prosecutor that afternoon.
"I got relief not from the sentencing, but when the victim gave her impact statement," said Foster. "I could see the relief from her. I was proud of how brave she was to stand up in front of a courtroom. Her family gave me a big hug after the sentencing. I don't think it gets any better than that."
Emily Bilcher, the executive director for the nonprofit Family Safety Network, added after last week's sentencing, "I am enormously grateful for the dedication of Det. Andrew Foster and TCSO to see this case through; to never give up hope that they would find the perpetrator. If it weren't for Det. Foster's determination and commitment, Mr. Neilson would almost certainly still be free-living a lie to all of those around him."
Editor's note: This story was updated on Jan. 29 to reflect SNP- testing that was used in the Neilson case.