The Teton Valley Composite Mountain Bike Team is looking forward to its home turf, high-altitude advantage at the Grand Targhee interscholastic bike race this Saturday, Sept. 11.
TVC is comprised of riders from sixth to twelfth grade from private school, public school, and home school. In its first year the team had around 10 riders from both sides of the Tetons; since then, the team split into a Teton Valley and Jackson division, and this year the west side team has 70 athletes.
The team is supported by a bevy of community sponsors including RAD Curbside, Grand Targhee, Valley Lumber, OSM Construction, Wright Training, High Range Designs, Targhee Athletics, Ninety Eight Electric, and First American Title Company. This year for the first time TVC received approval from the school district to be a high school club team, which means student athletes are able to letter in the sport.
Dan Bender, a volunteer coach and parent to two team members who are no strangers to the podium, said that his favorite thing about TVC is "seeing the kids' stoke level increase."
"It's especially gratifying to see the excitement that some kids, who were initially nervous or apprehensive, have after a good practice or finishing a race," Bender continued. "It's a pretty cool transformation. My own kids now want to ride more than I do. Seeing the growth of healthy competition is also gratifying."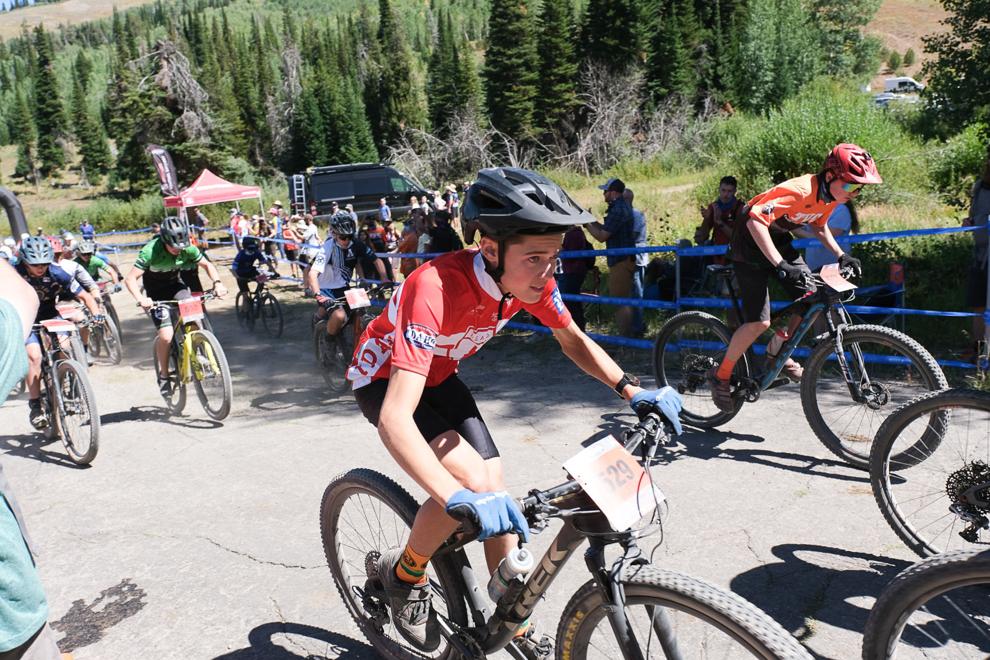 Grand Targhee is always TVC's best-attended race, and an opportunity for local kids to try out racing for the first time. Despite being in Wyoming, it was actually the site of the first ever Idaho interscholastic bike race in 2014 and has played host to this event all seven years that the league has existed. The resort is also a series sponsor.
The league events are loud, fun, inspiring, and more than a little chaotic. While some riders are gunning for the podium, others are just riding with their buddies and figuring out their limits. Big teams from Boise, the Wood River Valley, McCall, and Idaho Falls will pack the start lines this Saturday; over 700 student athletes are expected to attend. The races are divided by gender and age, and in high school there are also varsity and JV categories.
TVC has already gathered more than a few medals at the first two races of the season, which were held at ski resorts in McCall and Kimberly.
Eighth grader and TVC co-captain Phoebe Lewis has been on the team for three years and said she was inspired to join after watching the Grand Targhee race.
"I like the positive and fun atmosphere of the kids and coaches, and that it helps me improve my skills in a healthy way," Lewis said. "Plus races are AWESOME!"
For more information on the Idaho Interscholastic Mountain Bike League visit idahomtb.org.