Teton High School has officially joined the NFHS Network, the official live streaming service of the National Federation of High School Associations. This will allow THS games and activities to be streamed to your phone or computer if you can't make it to the game.
Teton High School athletic director and vice principal Brody Birch is excited to get this partnership in place.
"It's something we have been looking at for a while," said Birch. "Covid happened, and people couldn't come to our games, and we needed to stream the games. That's what kind of pushed us over the edge."
In order for the games and activities to be streamed, a dedicated camera system was needed. The NHFS Network partnered with Pixellot, an automated camera system that uses AI and complex algorithms to track action across the field.
Robert Rothberg, president of the NHFS Network, elaborated on how this system works.
"Pixellot had the right product at the right time," said Rothberg. "It's a very simple hardware setup that has incredible artificial intelligence driving algorithms to track action."
Pixellot is able to self-produce live game streams without using any direct human involvement. The camera is mounted in a strategic position on both the gym and football field structures. This allows all sports, both boys' and girls', to be streamed for friends and family to see.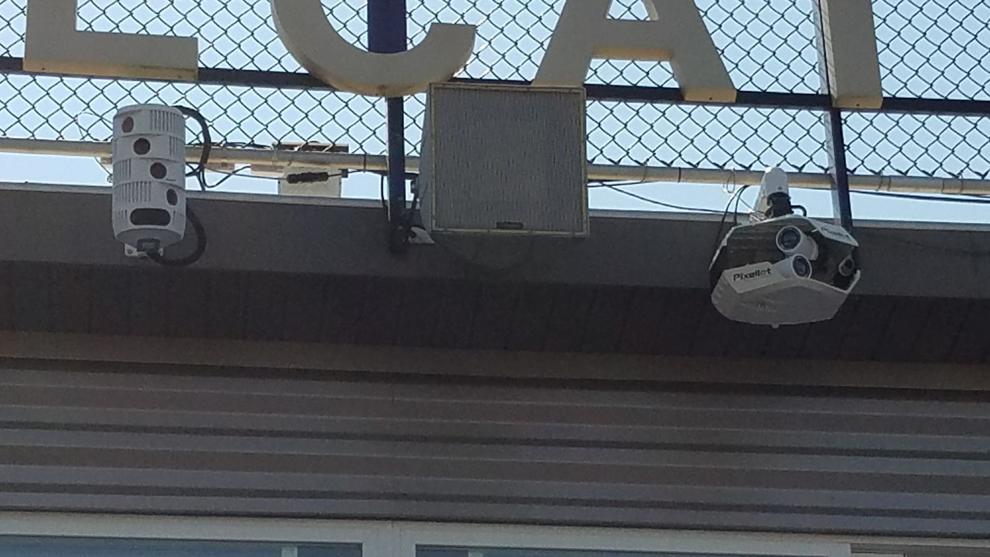 "If you can provide schools with a hands off technology solution that can provide equity across all sports and across all levels that's just a win for everybody," said Rothberg.
By the time high school athletics come back next fall, Pixellot will be installed and operational on both the football field and in the THS gym. Birch was happy with how it has been utilized so far.
"We haven't broadcast football yet because by the time it was installed the season was over, but where we really utilized it was basketball," said Birch. "We'll also use it for volleyball, wrestling, anything that happens in our gym, and obviously the football field too."
The NFHS Network already has a strong presence in Idaho, with a majority of schools having had the system installed. This will allow the opportunity for away games to be streamed in the future.
"Idaho is the number ten state now when it comes to the percentage of schools in the state that are working with us," said Rothberg.
Teton HS joins regional schools Jackson Hole High, Idaho Falls High, Thunder Ridge High (Idaho Falls), Madison High (Rexburg), and North Fremont High (Ashton) on the NFHS Network.
Both Rothberg and Birch agreed that fans will see a big improvement in the ease of access to connect them to their favorite teams.
"High school is about connecting with your kid, your grandkid, your friends, and your community," said Rothberg
"A grandpa and grandma that live in say, Georgia, will now be able to log on and watch their grandkids play live," said Birch.