As mud season has made its way along, as in every spring, more and more bikes appear in the back of pickups and on SUV racks. It's a sure sign that the snow has stopped and summer is well on its way.
This spring will be a bit different however for John Beller. Beller is the mastermind behind a new initiative, Pierre's Pedal Project.
With this new initiative, Beller will be receiving discarded bicycles from the Teton County Transfer Station, refurbishing them, and then selling them at a very low cost.
"It got initiated by a bike sitting around at the transfer station. In the back of my mind I'd been thinking about it a little bit, there's a lot of bikes that are just sorta dumped there," said Beller.
While some bikes may be full sized, most will be for children. Not only will this initiative provide kids with a low cost way to get around town, but could also get more kids exposed to easy going trails around the valley.
One of the more difficult tasks for Beller was organizing community resources from around the valley.
"I ran the idea by Iris Saxer at Teton Valley Community Recycling and I said I've kinda been thinking about this, what do you think," said Beller. "And that was the start of it."
TVCR agreed to sponsor the project, and Beller stores completed bikes in the basement of Peaked Sports, waiting to be sold, hopefully soon at thrift stores around the valley.
Pierre's Pedal Project is starting during a time when the bike industry is facing a large parts shortage. Beller said he has been largely unaffected by this shortage due to making use of other bicycle's parts.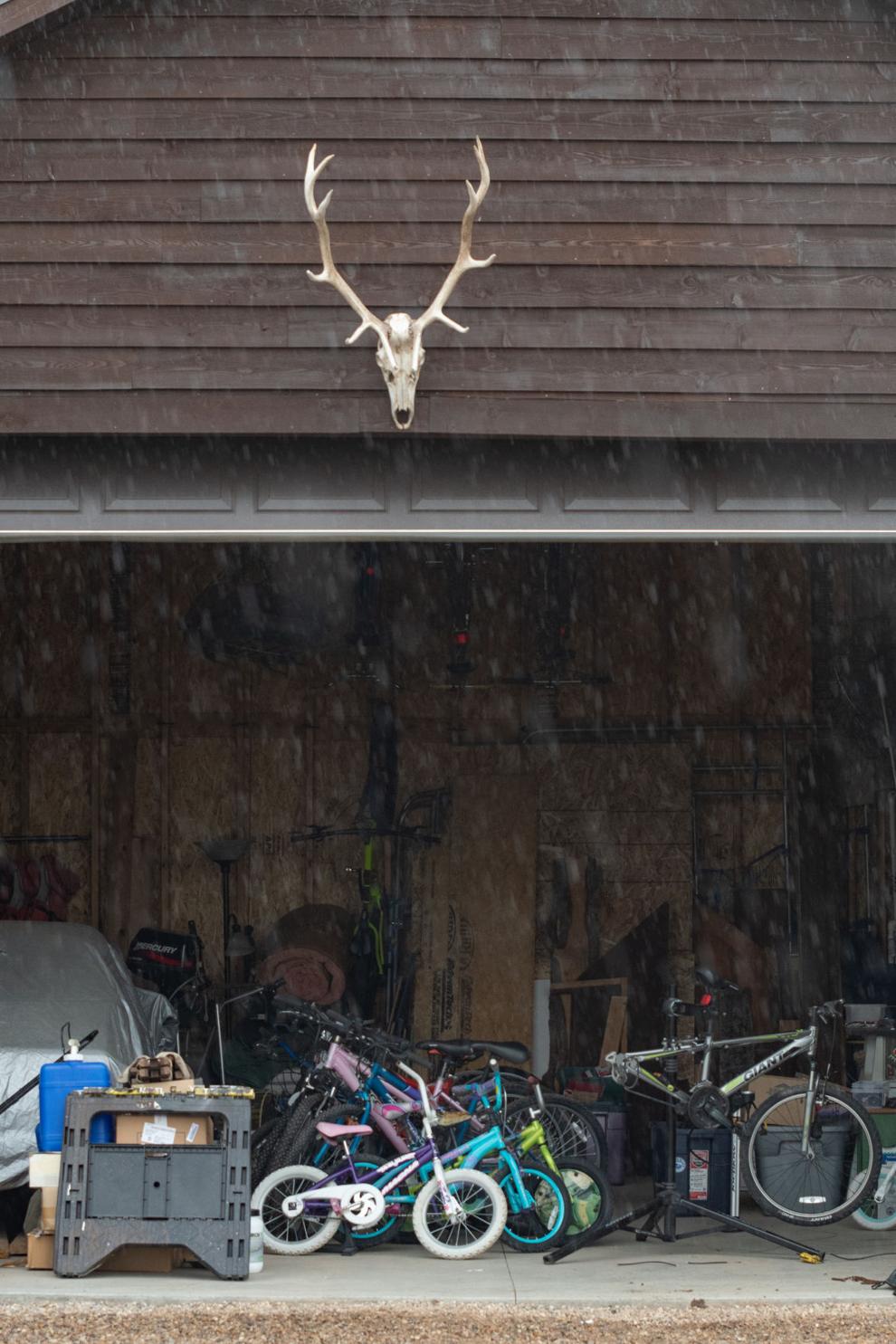 "The transfer station sets them aside for us, and me and my wife pick them up on Thursdays," said Beller. "We part out those that have a few parts worth saving and try to get them on the better ones."
"Some of 'em just need a little work and they'll be fine, and if you get a kid on a bike that's a good thing," he added.
Just as important as bicycle parts are participants in the project. Beller is a one-man team. Volunteers, especially those that know their way around a bike, are encouraged to seek to help Beller.
"If anyone has a space that's a little bit better than here. It would be nice to have something where you could have tools out, stands out, where people could just work on bikes easily. I got too much crap in my garage," Beller said with a laugh.
Beller also hopes that volunteers would not only help him get some time off but that they could learn a thing or two while they work on the bikes.
"If we can get more people to grab a bike or two and clean 'em up and do the work that needs to be done, it would be nice to take a week off," said Beller. "What a neat little skill to learn."