Nonprofit brings staff, fundraising, outreach capacity to shelter in 'natural evolution' of relationship 
As of Jan. 1, the regional animal care nonprofit PAWS of Jackson Hole has taken over the operation of the Teton Valley Community Animal Shelter, bringing all of its Teton Valley services under one roof in Driggs.
The TVCAS formed when the Targhee Animal Shelter closed in the summer of 2011 due to lack of funding. The current nonprofit has a slim budget pieced together from private donations as well as annual contributions by the City of Victor and Teton County (Driggs and Tetonia do not contribute funds to the shelter). Because of the public funding, the shelter is required to accept animals brought in by the sheriff's office or surrendered during civil situations.
Board president Liz Nobman has overseen the nonprofit for four years, and calls the work extremely challenging, particularly once Covid hit.
"We run a staff 365 days a year, because someone has to be there every single day to do the work, and we needed more staff in case of exposure. The priority is live animals—everything has to be cleaned, everyone has to be fed. We are so grateful for the young people who stayed working for us," Nobman said.
She said the shelter lost three managers during the pandemic due to the stressful nature of the position; she managed the shelter herself as a volunteer from August of 2020 to February of 2021, until current director Michael West was hired.
"I started to ask myself, what would make us a sustainable organization?" Nobman said. "Then I latched onto this idea, because PAWS was already doing so much in our community and had a professional, engaged board, a development director, high fundraising capabilities, great programming, and was already contributing grants and emergency funds to the shelter."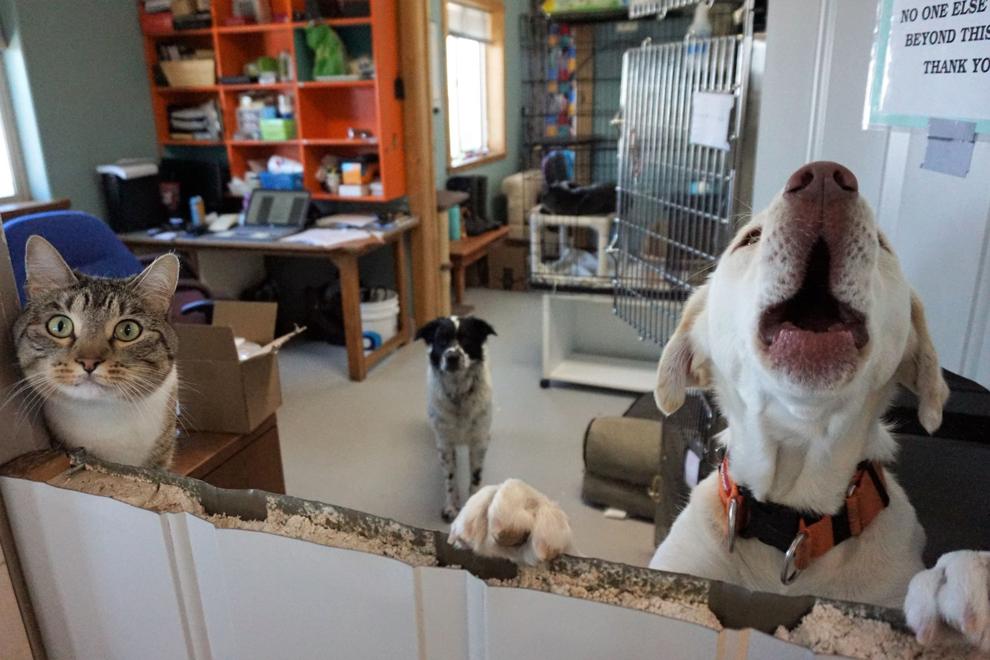 PAWS, which was founded in 1999, has worked in Teton Valley for a decade; its valley-specific programs include free spay/neuter clinics, emergency financial assistance for pet owners, compassion education for Rendezvous Upper Elementary School students, dog park support, operating the Disaster Animal Response Team with Teton County Emergency Management, and grant-writing for the animal shelter.
"This is a new undertaking for us, but it's a natural evolution of our relationship with the shelter and with the community," PAWS program director Jess Farr said. "Because we're called PAWS of Jackson Hole, a lot of people don't realize we serve our sister communities of Teton Valley and Star Valley as much or more than Jackson."
PAWS executive director Amy Moore explained that with four full-time staff members, the Jackson nonprofit was able to offer a full suite of management, outreach, and fundraising capabilities.
"The shelter staff is so hyper-focused on animal care, that they haven't had the ability to focus on fundraising or donor development," she said. "We're a stable and sustainable organization and can make sure the shelter lasts in perpetuity."
In turn, TVCAS brought some tangible assets to the table: devoted animal care specialists, a physical home for PAWS programming in Teton Valley, and a five-acre parcel with room for facility expansion.
"I am very proud of this accomplishment because the shelter has really been my baby," Nobman said. "It's very exciting to leave it better than it was when it was entrusted to my care. I think this is a very positive thing for the valley."
The TVCAS staff will remain in place, with the addition of a full-time adoption and outreach specialist. The former board will be dissolved, although Moore said she hopes to keep the board members active as volunteers while giving them a break from major duties.
"We really want to thank the people who have worked so hard to support the shelter and have left such a legacy," Farr added. "We appreciate that they're saying, 'we trust this organization, we've seen they're involved, and it makes sense for us to hand over the keys and let them fly.'"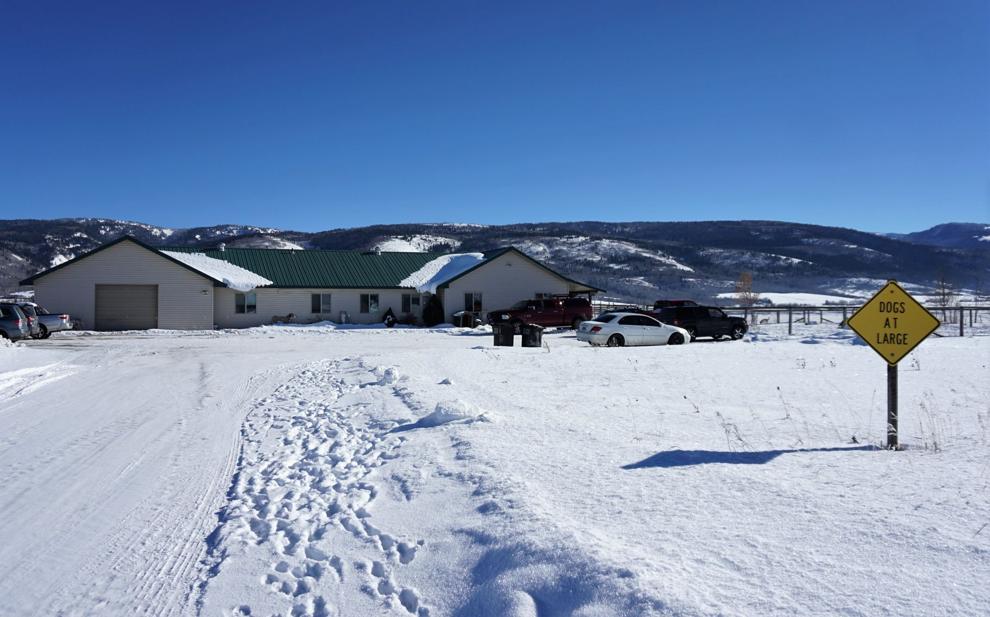 While the PAWS people are still getting their feet under them after the ownership transition, the new PAWS of Teton Valley webpage is live (pawsoftv.org) and Moore is already thinking about bringing on an animal behavior consultant, making capital improvements, taking on beautification projects, and hosting some kind of introductory event at the shelter in the spring or summer.
"We hope to recruit the community to be involved with our mission," Farr said. "Our primary goal is to provide a progressive, positive shelter experience for the animals and for the people who are adopting them."