ITD and Law Enforcement are reporting delays on Hwy 26 between Swan Valley and the Wyoming border and motorists are asked to avoid that area while the crash is being investigated. Weather conditions are snowy, slick, and visibility may be limited in that area and we urge anyone traveling that route to slow down and take extra caution.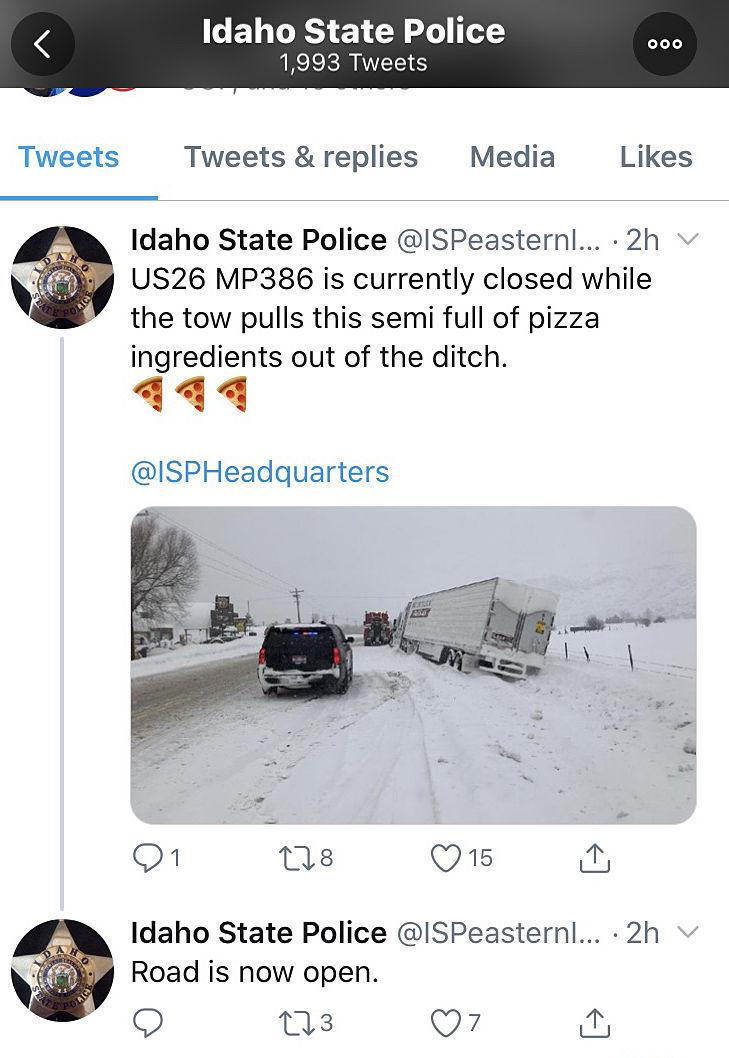 Idaho State Police are handling the investigation and no crash details are available at this time. According to the ISP Twitter account, the accident was caused when a semi slide off the roadway. 
Teton Pass is currently closed for avalanche control that started at 2 p.m. this afternoon.
Teton Pass will be closed to travel at 10 p.m. on Thursday Feb. 6. Be prepared for the potential of a prolonged closure. Changing weather and avalanche conditions could force an earlier closure or keep the road closed for longer.
As of 8 p.m. on Wednesday Feb. 5, NO PARKING will be permitted between the Idaho State line (Milepost 17) and the closure gate at Wilson (Milepost 7).
Winter storm conditions will create hazardous travel conditions over the next two days on the highways leading into and out of Jackson, Wyoming. Please be prepared for additional road closures during this time period.
Travelers are advised to plan accordingly. For the latest updates dial 511 or go to www.wyoroad.info for updated weather and road conditions. Sign up for automated email and text alerts with 511 notify at www.wyoroad.info