Teton Food & Farm Coalition leads a project with goals of revitalization, food security, and expanding knowledge
Just to the north of the Fair Building in Driggs, a swath of around 4500 square feet of long-abandoned garden lays fallow. Populated now only by thick tangles of weeds and unkempt dirt, it doesn't first seem like a plot of note. But if the Teton Food & Farm Coalition and their collaborators have their way, the patch will be the focus of an Earth Day revitalization project that will give it renewed horticultural glory.
Jennifer Werlin, Extension Educator for the University of Idaho and gardening expert, said that the Fair Administration and Board had been in discussions about what might be the best use for the neglected acreage. At the same time, Werlin explained, the 4H group is facing an impending need to move their "Grow-A-Row" garden from its current location at their temporary office on 5th Street in Driggs. The opportunity to collaborate was ideal.
"The 'Grow-A-Row' donation program has been going since 2017," Werlin explained. "Community members work to grow a fair amount of fresh food, and donate it to the Community Resource Center and the Teton Valley Food Pantry." This fresh, locally-grown produce is then distributed to families experiencing any degree of food insecurity.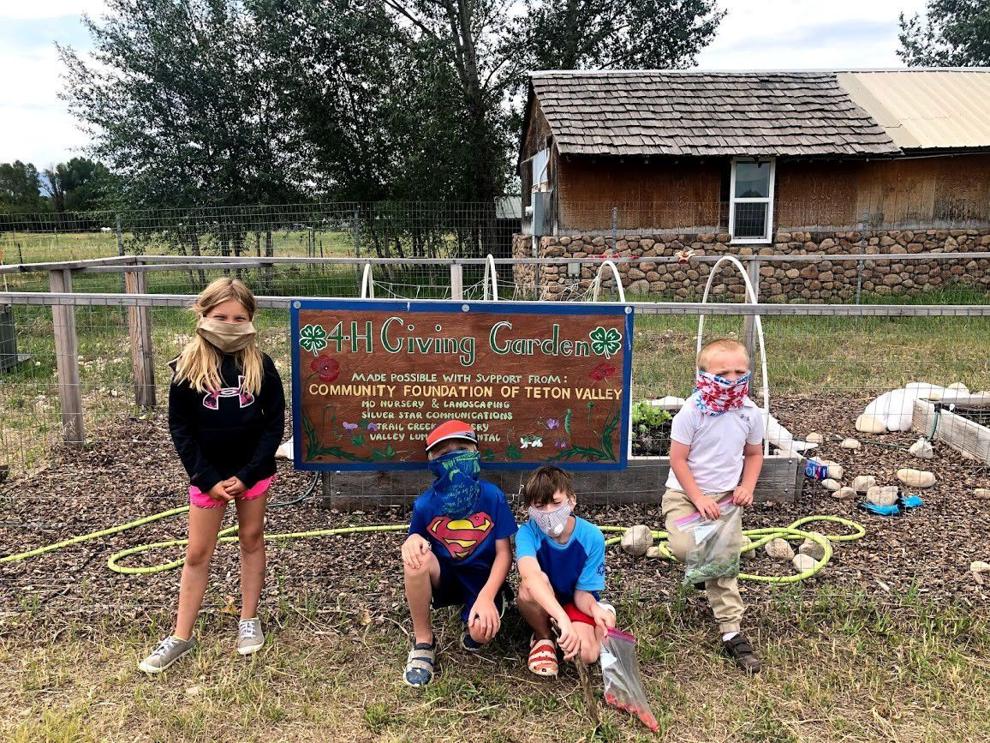 More than just a win-win, this program provides not only healthy, cost-effective food for families, it also offers local gardeners an opportunity to expand their skill sets and deepen their understanding of agriculture and sustainable food systems within the community.
Rehabilitating the garden at the Fair Grounds would allow the "Grow-A-Row" program to expand, and this new community garden would afford new educational opportunities to volunteers and students of agriculture from the earliest steps. "The fact that it's all weeds right now will be a great chance for people to learn about organic methods of weed control," said Werlin. "And as we continue to restore the garden, it will be a wonderful opportunity for our Master Gardeners and gardening club to get involved."
Werlin noted that 2020 saw a vibrant resurgence in interest around small-scale or "Victory" gardens. "The pandemic really stoked interest in gardening across the country. Seeds were completely sold out, gardening supplies sold out. People rediscovered an interest in gardening; last year, I had nineteen people in my Master Gardener course. That's a significant size group for this small community!" People are rediscovering the myriad benefits of gardening — from the ways in which it bolsters physical and mental health, to the ways in which locally-grown food creates resilient and robust local agricultural systems.
In addition to putting the valley's Master Gardener expertise to use, the new Community Garden would continue to bring fresh, healthy, seasonal produce to families experiencing food insecurity through dynamic collaboration with other local nonprofits. "This project really creates space for our shared goals," Werlin summarized. "We're helping the community, giving back, and learning about sustainable local agriculture."
The plan, still in development, is also seeking to include the relocation of the old Victor Elementary School playground to the space, further deepening the value of the currently-empty space to the community.
Under the leadership of the Teton Food & Farm Coalition — an organization formed in 2016 with a preliminary goal of creating a local food directory and serving as a networking mechanism for groups and individuals invested in strengthening Teton Valley's food and agricultural systems — the plans for the Earth Day revitalization project are beginning to be developed in coming weeks.
The group has already applied for some grant funding for basic infrastructure elements like tools, a shed, irrigation system, and weed management, and will be seeking additional community-based financial and volunteer support as the project evolves.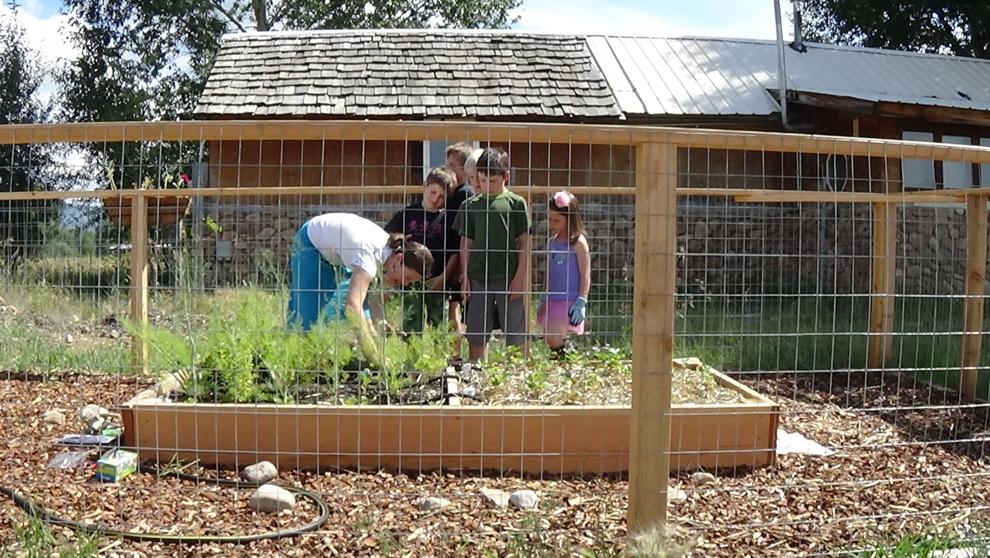 A meeting on Wednesday, Feb. 24, at noon (via Zoom) will provide an opportunity for community members who are interested in participating the Community Garden planning process. Werlin hopes that the group will be able to split into committees to tackle various parts of the process. She encourages anyone who is interested to attend the meeting, contribute ideas about the garden or programming, or sign up to volunteer to help. Visit the Teton Food & Farm Coalition Facebook page to find the meeting link.