Teton Valley Fair features free horse pull competition
The hot ticket at this year's Teton Valley Fair is the horse pull event on Aug. 5, a competition that combines animal strength and conditioning with canny driving, and represents the heritage of horses as agricultural tools.
Horse pulling is one of the older events at Western fairs. The tradition goes back to the time when teams of horses led by a driver (the teamster) did farm and ranch chores. As agriculture became more mechanized, the practice migrated from farms to arenas.
At horse pulls, there are three weight classes determined by the combined weight of the two horses. Each team hooks on to a stone boat which is loaded with concrete weights, then gets two tries to pull the boat 27.5 feet, without stepping outside the lines. After each successful pull, 500 or 1,000 pounds are added to the boat. The team that manages to pull the most weight the farthest wins its class.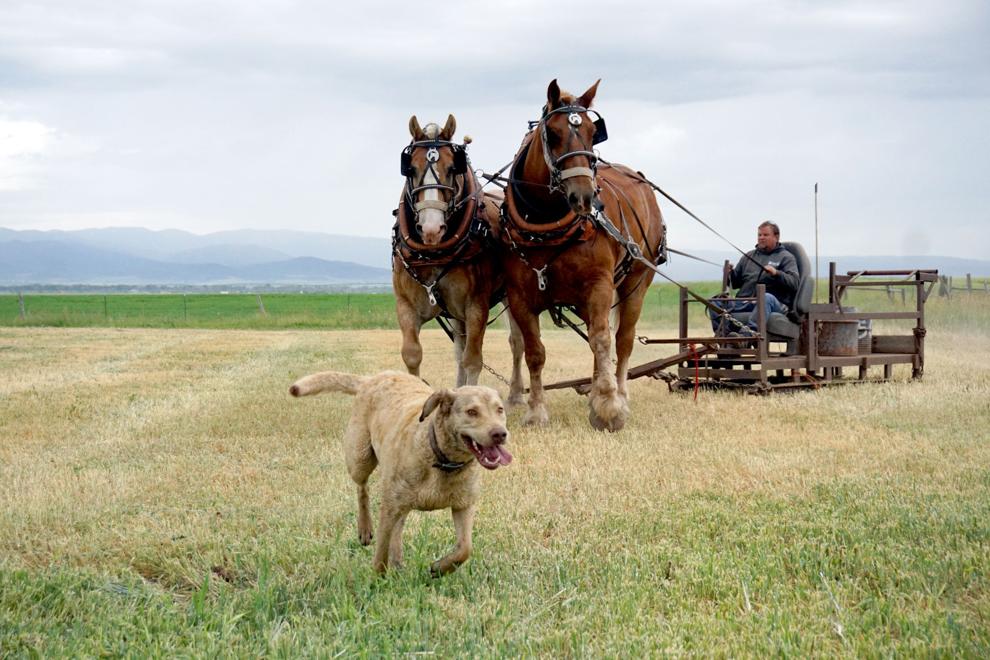 Steven and Bill Wright have been participating in horse pulls since high school, learning the trade from their father Wayne Wright and grandfather Lee Sorensen.
"It's definitely one of those things that gets passed down," Steven said. "If you don't have someone to teach you, it's almost impossible to learn. There's a lot of history here, but it's becoming a lost art."
He said his father was a phenomenal horseman. Wayne started as a jockey before learning to be a teamster from his father-in-law Lee. Lee was a freighter over Teton Pass in the early 1900s and even hauled dynamite by horse up the grade in order to help build the road. When Lee got his first car, Steven said, he accidentally drove through the back of his garage because yelling "Whoa" did nothing to stop the vehicle.
"Everything evolves," Steven said. He and Bill used to think their father's Belgian draft horses were big when they weighed in at 1,600 pounds. Now they have a horse who weighs nearly double that.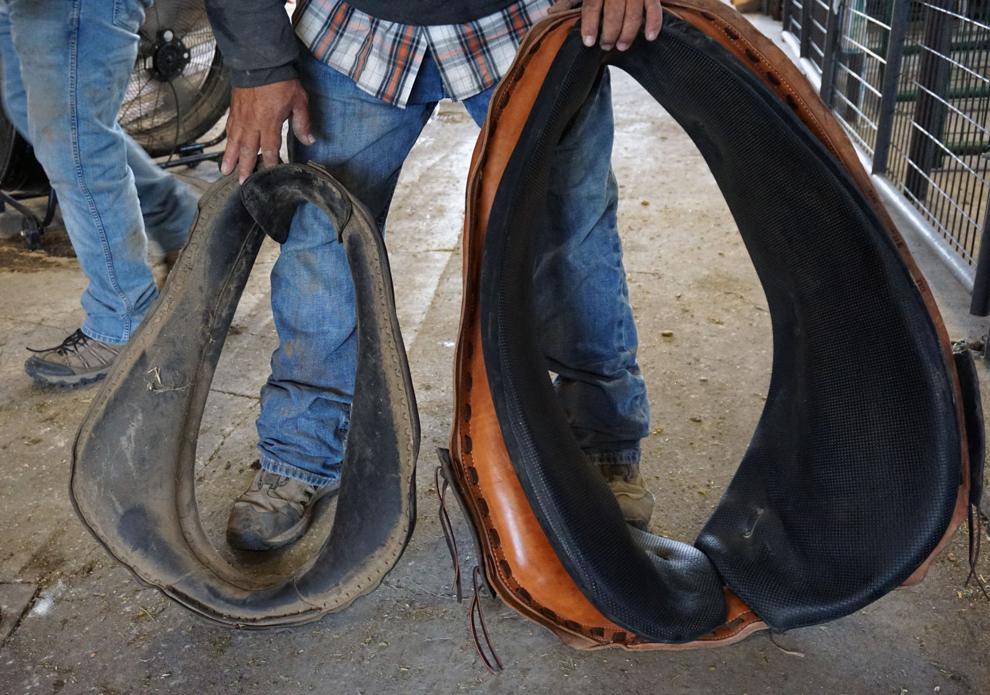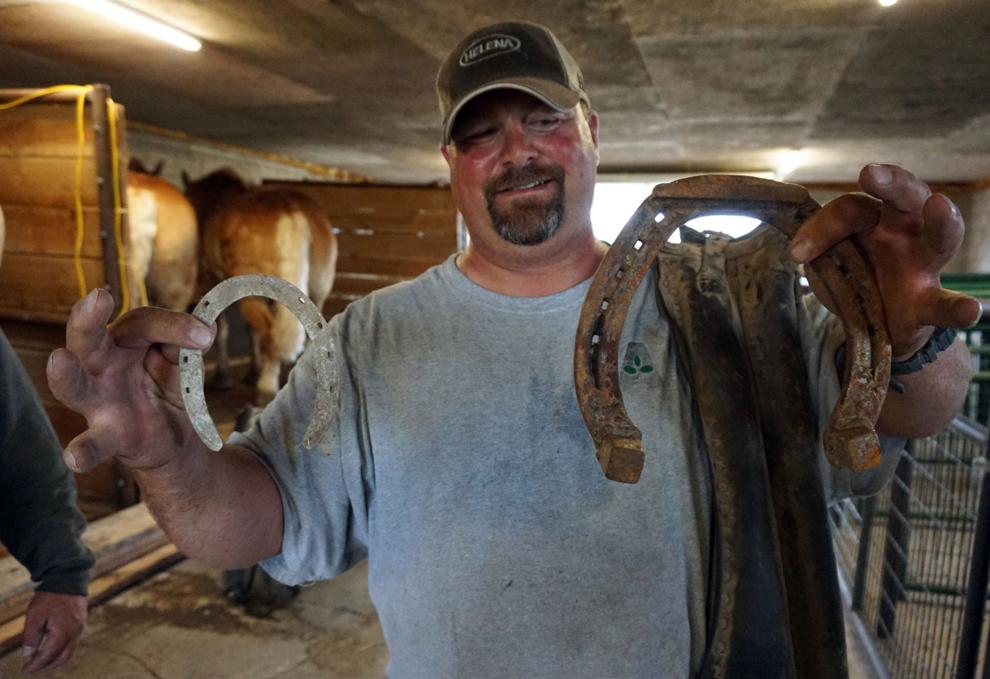 The Wrights exercise their four horses every single day by walking them around the fields with a sled that weighs around 2,000 pounds. In the winter the horses have the daily chore of dragging hay out for the cattle. The team even made it into the Draft Horse Wall Calendar—their photo marks December 2021.
"That's why I have the cows, so that I can have the horses," said Steven, who farms around 1,200 acres off Stateline. He and Bill attend the nearby horse pulls but can't get away from the valley too much during growing season.
"We're too busy with farming, but we do it because we love it, we love to compete," Steven said. "It can be cutthroat at competitions, but everyone helps each other out, it's its own community. If you get out-pulled, you know you gotta get to work."
The Wrights occasionally dabble in some of the other draft horse opportunities around, like logging and sleigh rides, but pulls and chores are their main method of keeping their teams conditioned.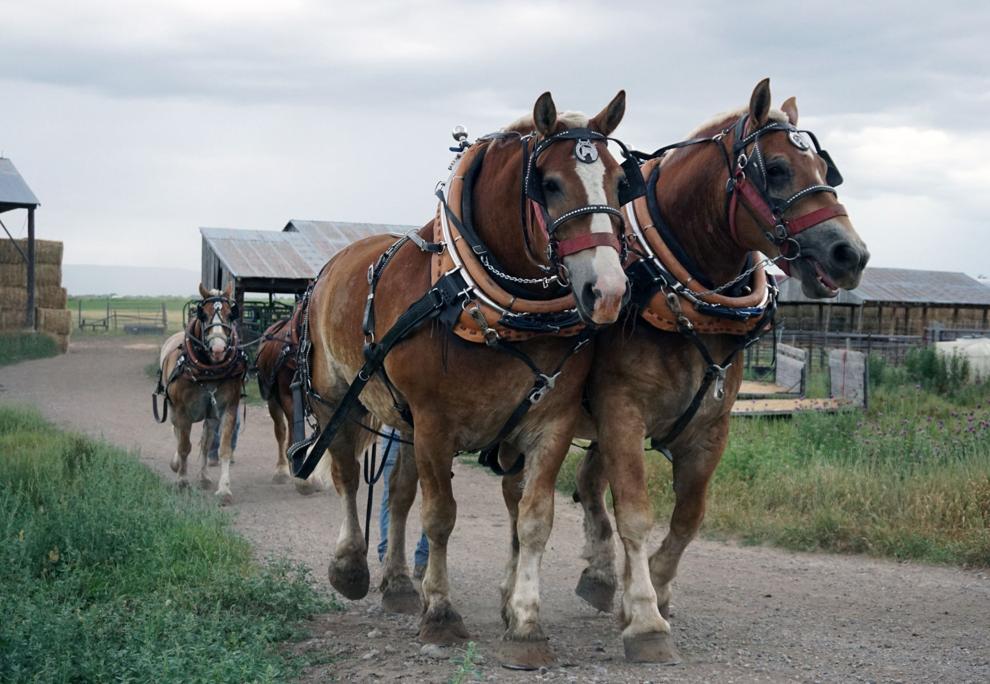 This year's horse pull happens to be the 15th anniversary of the event's introduction into the Teton Valley Fair. To celebrate the milestone, Thursday's show, which starts at 6 p.m., will be free of charge.
The pull is part of the Utah Horse Pulling Association's annual series. That means there will be some heavy hitters at the Teton County Fairgrounds.
"It'll be some of the best horses in the country," Bill said. "Competition is going to be tough."