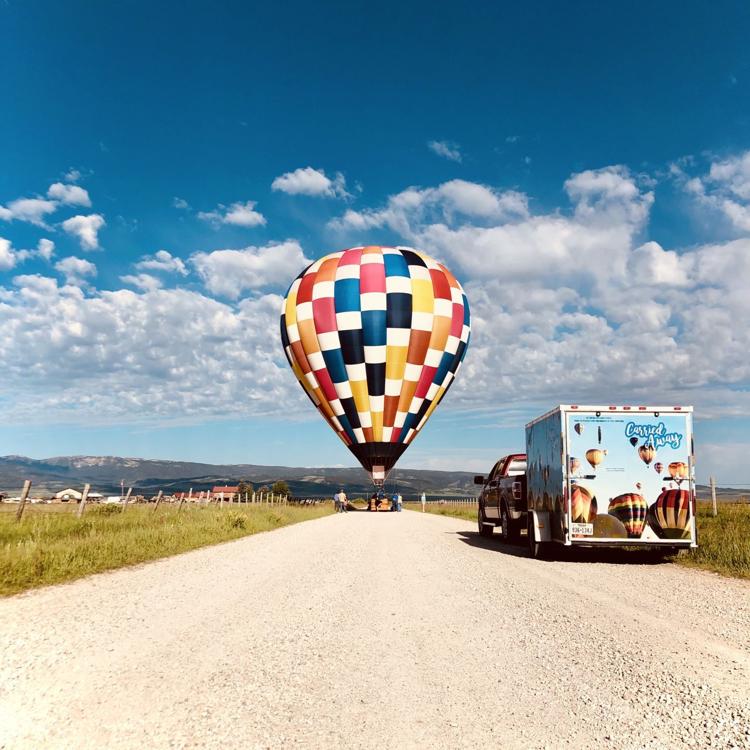 When looking back across time I already know what will linger: in 2020 I got to live among BIG bright balloons.
As a kid, the hot air balloon fascinated me; a physical manifestation of pure imagination, inflated. What wasn't to like? Yet as an adult, and prior to my arrival to Teton Valley, I can't recall the last time I was even near one.
But then, over the course of an altogether odd summer, I got to wake to a place where those symbols of whimsy dappled the early morning air like so many ornaments strung below the clouds.
And no matter how dim the news of that day, at least it began with a BIG bright balloon.
My life has always revolved around playing outside but this year recreation was even more important to me. It was how I maintained emotional stability, survived intense cabin fever, and spent time with my friends and loved ones. Physical activity served as a reminder to stay grateful for my health and grateful for this beautiful place we live in.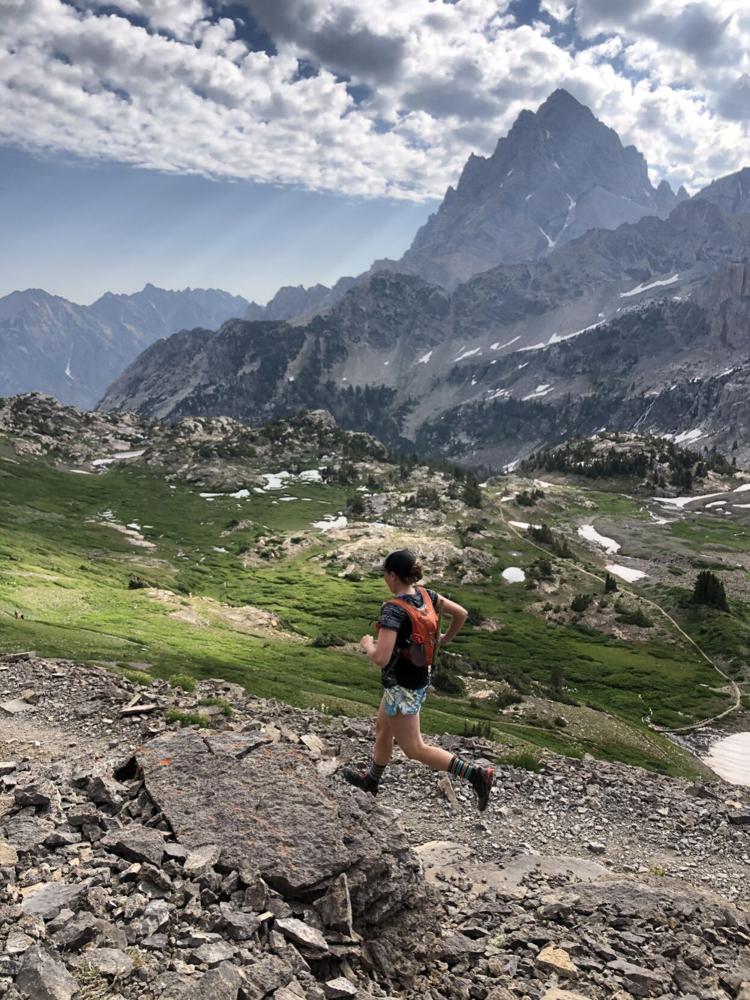 I think the time spent with friends outdoors was really the highlight of the year, since none of us were going to bars or playing board games loudly in big groups or hugging or going to live music. Our only options were to float, climb, run, bike, ski, and stand around at the trailhead or around a bonfire, reveling in human connection.
Christmas carolers on a horse-drawn sleigh sang to us at our home the day before Christmas Eve. Norman Rockwell-esque and so appreciated.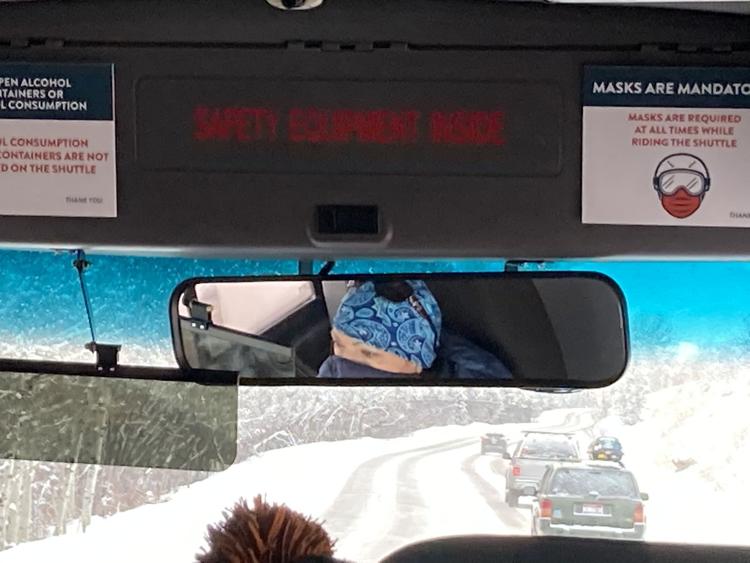 I am grateful that the Targhee shuttle is still running and it feels safe to ride.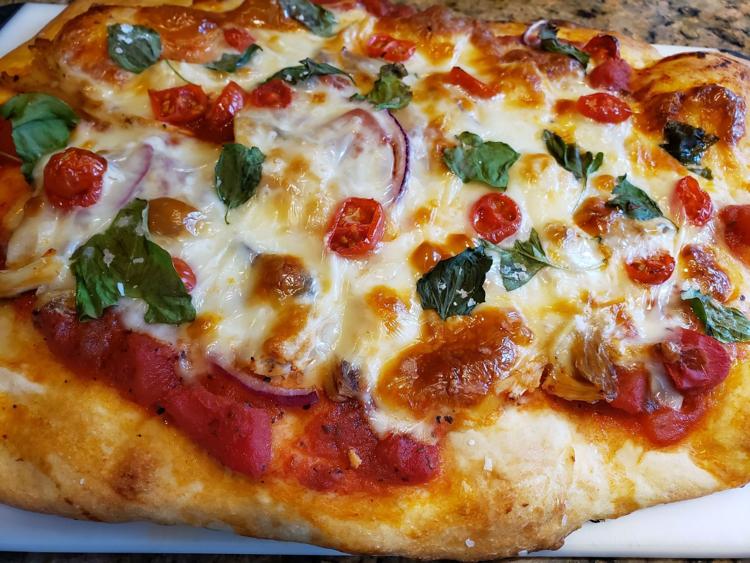 I've always loved spending time in the kitchen, and 2020 inspired me to think about how I cook in a new way. I grew even more mindful of food waste and enjoyed discovering creative ways to incorporate ingredients before they reached full shrivel-hood. (Or the rest of a toddler's half-nibbled apple? Sure — shred that up and toss it in the muffins!) The highlight, though, was the opportunity to absolutely perfect my pizza crust; I'll be keeping the specifics secret, of course. But believe me — it's bangin'.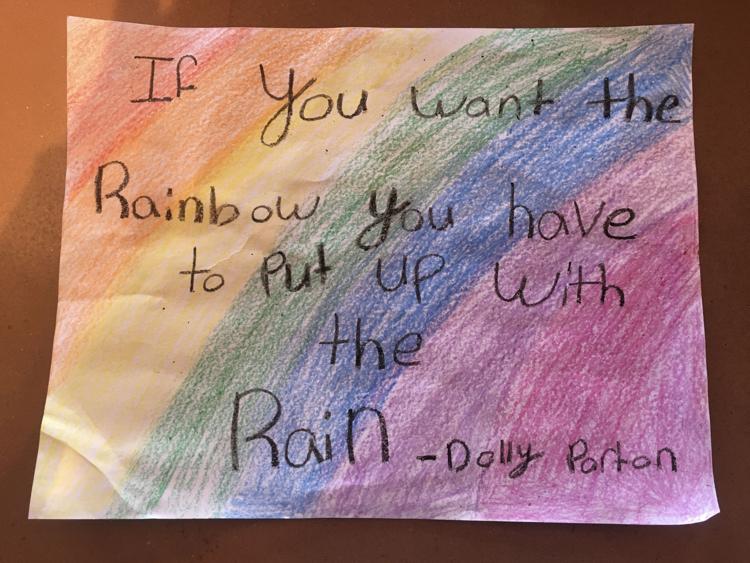 As I sit here looking toward this new and hopeful year called 2021, I find myself looking back with wonder at the strange things 2020 created for me and the ones I hold dear. An incredible 9+ months. Some will say this past year was an unrelenting practice in how terrible things can be. As for me, I will take a cue from my amazingly positive and continually generous daughter. She is always drawing rainbows and quoting Dolly "If want the rainbow, you have to put up with the rain". My favorite part of this year was watching the people I love finding ways to make it work, make it fun, and to keep the love and connection growing. We've had more than a little rain...let's say we've been in the midst of a figurative monsoon...but the rainbows have been brighter than ever.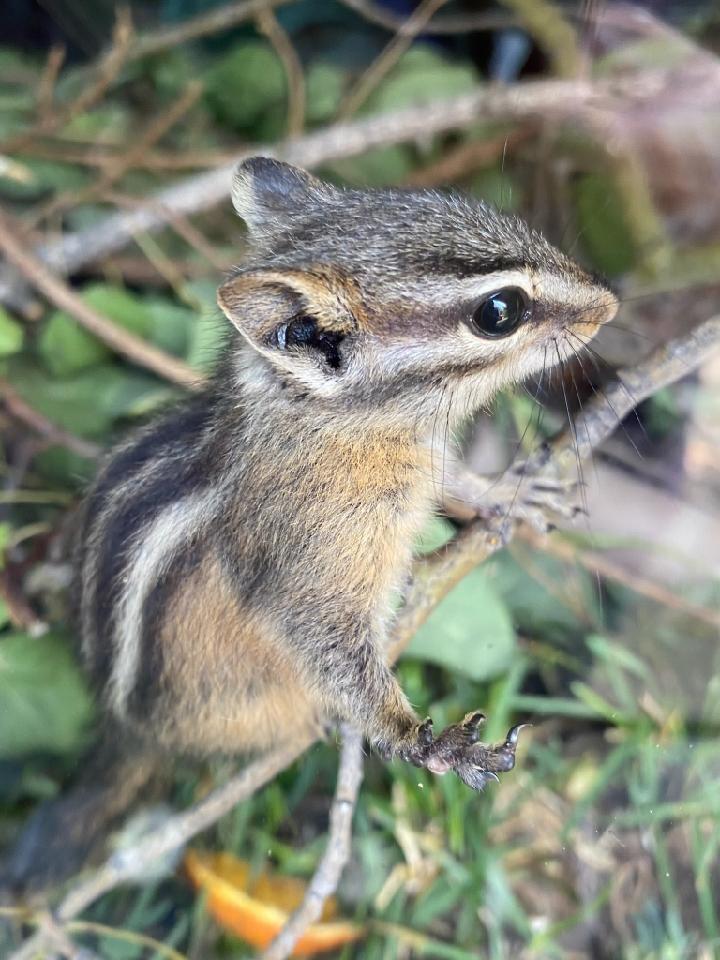 Through all the craziness, wildlife still needed help this year. We were able to rehab and release this adorable little chipmunk, Petey! We also got an imprinted goose to a home with other captive geese, saved numerous other birds and responded to calls for an injured porcupine, fox, and several other animals. We remain committed to helping our injured or orphaned wild neighbors regardless of Covid or what's happening in the human world.
-Kristin Combs, Teton Wildlife Rehab Center