As COVID infection rates continue to climb across eastern Idaho and the state at large, local businesses have been forced to find new ways of offering their services to members of the Teton Valley community. The challenge has been dynamic; as the understanding of the virus has evolved, so have the public health guidelines for safe operations. Over the past few months, citizens of Teton Valley have been grateful for the businesses and organizations that have gone above and beyond in an effort to keep their staffs and customers healthy—and there are many of them. The Best of Teton Valley voter's choice contest included a diversity of nominees for "Best COVID Safety Practices," and a few finalists earned extra recognition.
Valley of the Tetons Library
Chris Johnson, library director for the Valley of the Tetons Library, credits the collaborative efforts of his staff for their flexibility and evolution in the face of shifting health recommendations. "It's been a wonderful group effort among all our staff," Johnson said. "I feel bad for library patrons because I think at times it has been confusing. As things change, our operations have had to change, but we have tried to do our absolute best."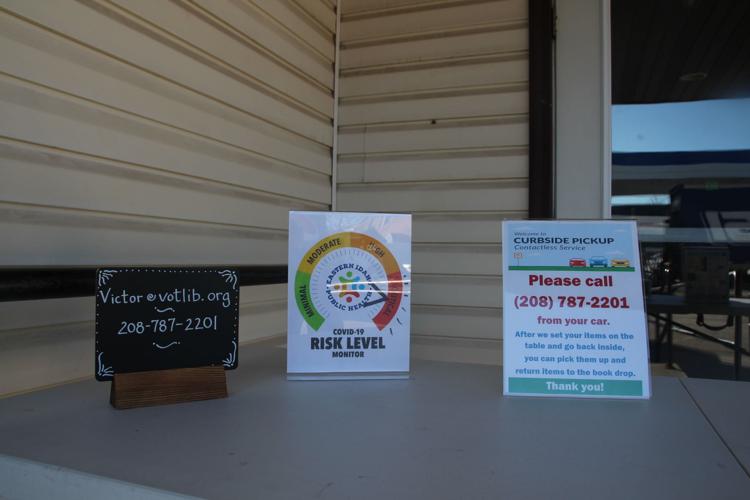 Johnson recognizes that as people are spending more time at home to prevent the spread of COVID, and as colder weather is setting in, the resources and services of the Library of the Tetons are becoming even more vital to many individuals and families. In order to continue providing services in a way that's safe and reliable, Johnson said that his team is carefully monitoring recommendations from a diversity of expert sources: Teton Valley Health, Eastern Idaho Public Health, other library organizations, and official directives from the Centers for Disease Control.
Armed with the latest data and public health recommendations, Johnson and his staff are currently offering curbside service for patrons to pick up books, magazines, DVDs, and other materials. All returned materials spend a week in quarantine, Johnson said, before they're placed back into circulation. For community members who aren't able to use curbside pickup due to restricted mobility or other barriers to access, the library is offering contact-free home delivery. Additionally, the Friends of the Library Foundation has been seeking grant funding to equip library staff with PPE and an air system upgrade for the building.
"The Valley of the Tetons Library really cares a lot about this community," Johnson said. "We're going to do all we can to keep serving our neighbors, and keep everyone as safe as possible."
Driggs Veterinary Clinic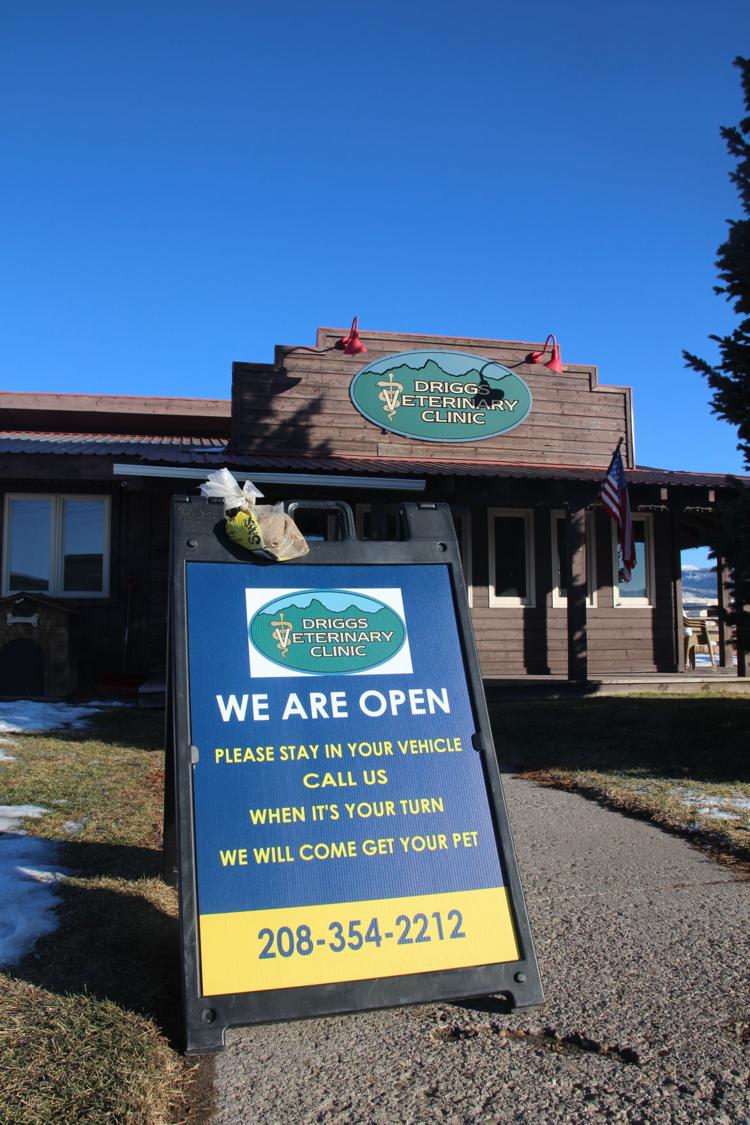 Veterinarian Don Betts didn't wait for local or state mandates to start operating in a way to prioritize safety. "Early on in the whole process—before businesses starting shutting down—we took the bull by the horns," Betts said. "We started doing curbside service in mid-March."
Keeping the staff of the Driggs Veterinary Clinic protected from COVID exposure has been at the forefront of the team's mind in the months since. In addition to providing curbside service, the staff of the clinic wear masks at all times, and conduct daily temperature checks. Dr. Betts has also encouraged any staff member who feels at all ill to stay home. "We definitely don't want them at work if there's any chance they have COVID," he said. "If any one of us gets sick, it's a hardship to keep the doors open and to help as many people and animals as possible." As the sole veterinarian in the office, he worries that if he gets sick, many local families and their animals will be in a tough spot.
Betts said that his customers have been exceedingly cooperative with the new procedures. "Clients have been very receptive to our protocols, and very understanding." The clinic's staff has posted clear directions on a signboard near the parking area, and meet clients to collect their pets from the car. When it's time to pick up a pet post-checkup, the process is reversed. When absolutely necessary, Dr. Betts will meet with clients outside—masked up and six feet apart, of course—but has largely relied on communicating with pet parents via phone.
"My staff deserves the credit for how clean we've kept it, and so far avoided sickness," Betts said. "They're really doing the best job that they can."
Yeti's Post
When it comes to navigating tough times, a dash of humor can go a long way. The hand-written message on the chalkboard outside of local restaurant Yeti's Post offers patrons a chuckle alongside their entirely-serious requirement of mask wearing. It reads: "No shirt — OK. No mask — NO SERVICE. No pants — OK. No shoes — OK."
Owner Seth Nelson said that while most patrons are cooperative, at least a couple of customers a day are upset by the eatery's safety requirements. "We're doing our best to have positive interactions with people," Nelson said. "Everybody is fried—emotionally exhausted—and we're keeping that in mind, but we're also going to stick to our guns on masks."
The staff at Yeti's Post is small, Nelson said, and they're acutely aware that if just one of them falls ill, the restaurant will have to close for an indefinite period. Together, they've made a pact to prioritize safety both at work and during their off-the-clock time; they maintain social distancing, wear masks, and wash their hands frequently. While Yeti's Post has always offered their food in to-go packaging, Nelson explained that their operations are evolving to handle the continuing pandemic. Online ordering will soon be an option for patrons looking to place an order ahead of time, and a separate pickup window is currently under construction to further minimize contact.
Cooperation of staff and understanding patrons are keeping Yeti's Post up and running, and Nelson is hopeful that they can continue to endure the rocky road of COVID. "It's a mixed bag," he said of the feedback he gets from patrons about their strict mask policy. "There are typically a couple of unfortunate interactions at the window, but most people are really cool about it."