General MAINTENANCE SUPERVISOR Rendezvous Mountain Rentals and Property Management (RMR)
Details for General MAINTENANCE SUPERVISOR Rendezvous Mountain Rentals and Property Management (RMR)
Updated
General MAINTENANCE SUPERVISOR Rendezvous Mountain Rentals and Property Management (RMR) is seeking a full-time year-round Maintenance Supervisor. Do you want to become part of an amazing company that values their employees? Base pay $41,600 annually, negotiable DOE. RMR offers competitive pay, full health benefits and 3-weeks paid time off after 60 days of employment. This position requires one weekend day per week. Staff works four 10-hour shifts/can be flexible if five 8-hour days are preferred. Annual ski pass possible, housing may be available. Please contact Heidi at heidi@rmrentals.com or call 307-739-9050.
Categories
Tags
Comments
Keep it Clean. Please avoid obscene, vulgar, lewd, racist or sexually-oriented language.
PLEASE TURN OFF YOUR CAPS LOCK.
Don't Threaten. Threats of harming another person will not be tolerated.
Be Truthful. Don't knowingly lie about anyone or anything.
Be Nice. No racism, sexism or any sort of -ism that is degrading to another person.
Be Proactive. Use the 'Report' link on each comment to let us know of abusive posts.
Share with Us. We'd love to hear eyewitness accounts, the history behind an article.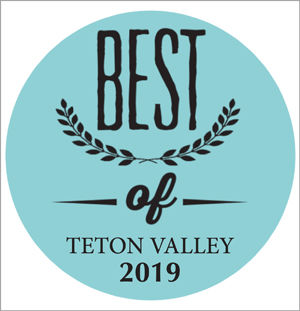 Read the latest edition of the Teton Valley News in our e-edition format, which combines the familiarity of the printed-paper format with the convenience of reading on your phone, tablet or desktop computer from anywhere.
Read the latest special sections.